Decorating Homes – How to Decorate Fireplace Mantel
What's a fireplace mantel? To answer this we take a short stroll into history. Sometime around the medieval period a chimney extension called a mantel was built like a funnel over the fireplaces to help to catch the smoke, see image below.
As you may notice in the fireplace image above, people always liked to decorate their fireplace. And through the decades the fireplace became a constant part of our homes as well as of the home decorations. And even though styles changed the fireplace continues to be the focal point in a room to this day.
You might already know that in today's times our fireplace decoration will greatly be depending on the fact if the fireplace is still active.
That means if it is still in active use, or if it is just the remaining part of a past era, that already had been updated and replaced with modern commodities.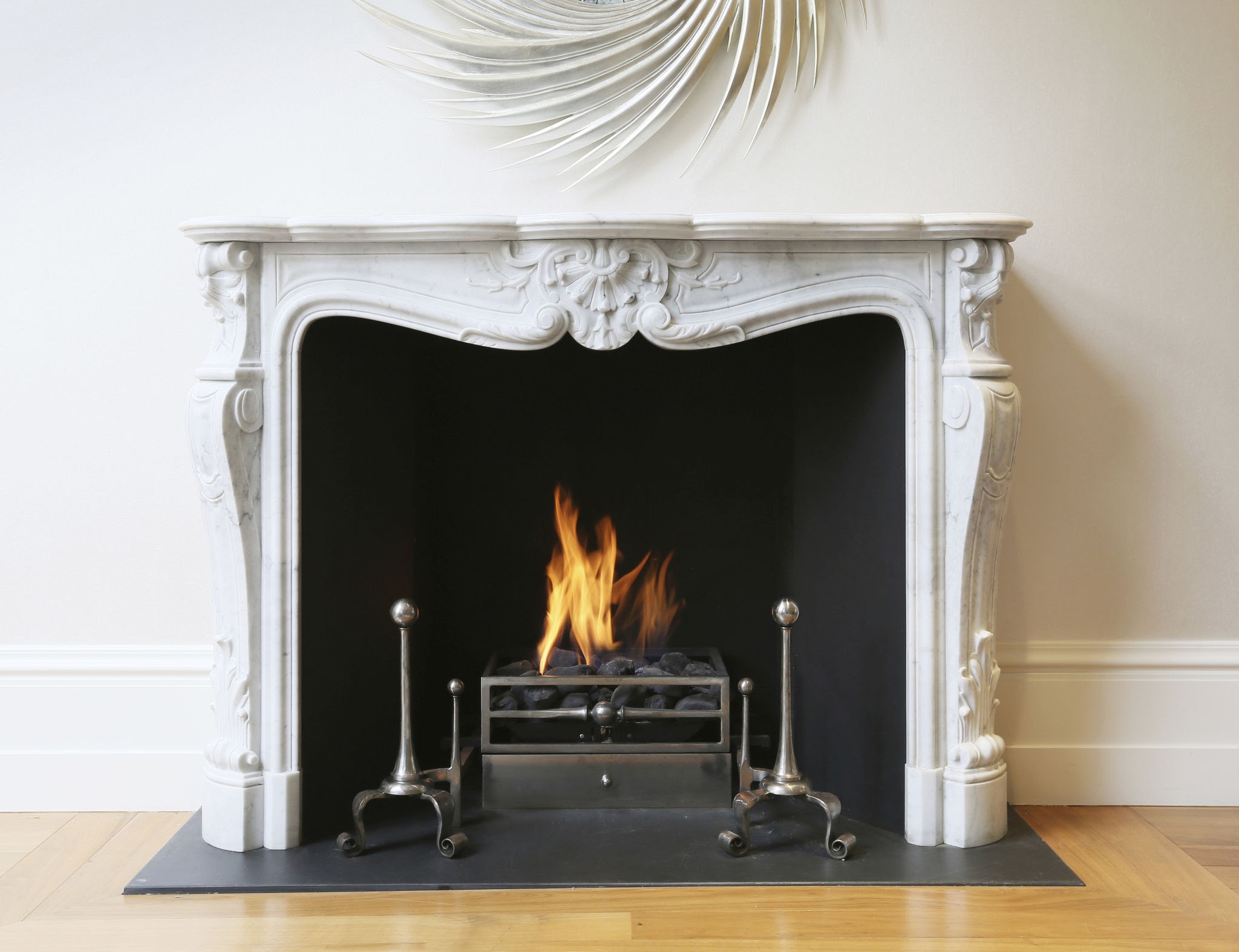 Below I am sharing with you some decorating ideas that can be used during the off heating season. Or in case you have such an inactive fireplace.
When you start decorating a fireplace, it is very important to compare its size, and proportion to the rest of your room. If it is rather small you should use only a few decor pieces anyway.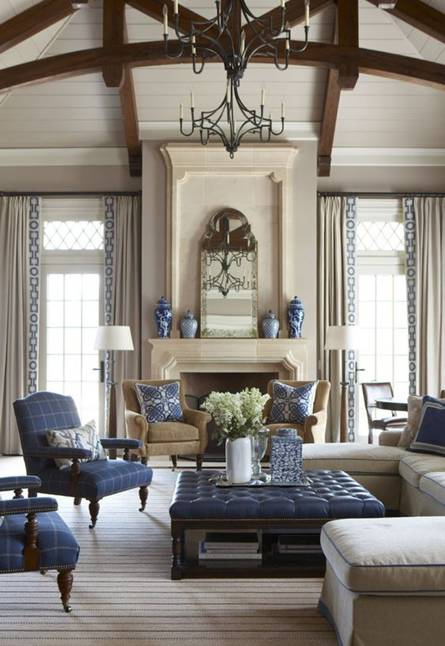 Keep in mind that the fireplace automatically is a focal point in any room therefore, it is not too complicated to have them draw your eye. Naturally, it depends on your style of how many accessories you want to place on your fireplace mantel. Just taking it easy does the trick in most cases.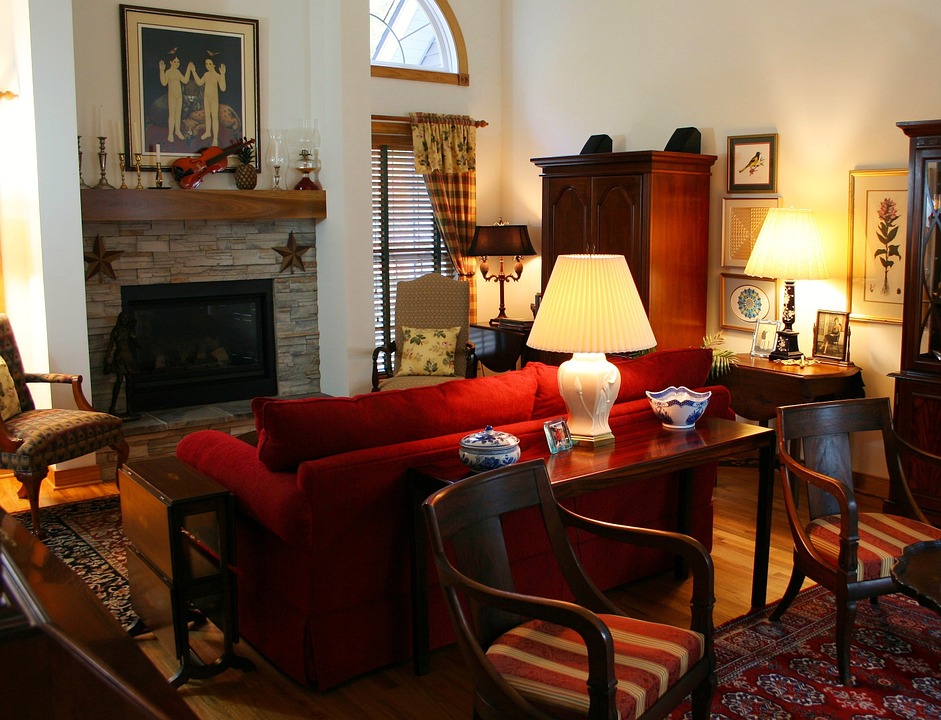 So when decorating your fireplace mantel, you could choose from candles, candleholders, small vases, or even some family pictures.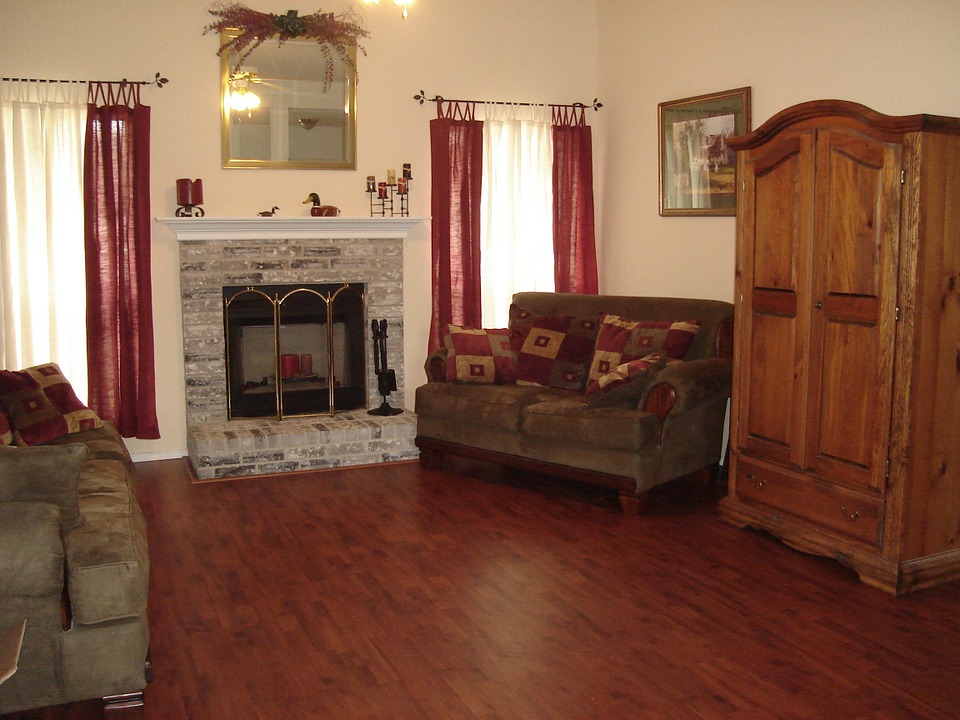 Here are the most common steps to decorate your fireplace mantel
If the fireplace still gets used during winter times, you should start by cleaning and covering the firebox. It is usually the easiest to place a mirror against the back wall of the firebox to light it visually up.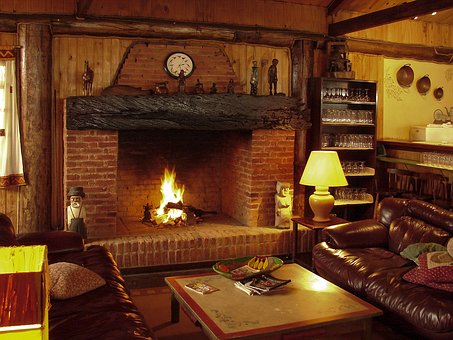 Start by first chose if you rather want a larger Picture like a family-portray, painting, wall art, or a mirror on your chimney.
Depending on your design style you could use style matching accessories. Those accessories can reach from hand-crafted items to antique rifles or swords to fishing or hunting trophies. Naturally, you could just use a wreath or leave it blank.
You only need to make sure it is sized appropriately and goes with your room theme. If you are uncertain simply rest the item on your mantel take a few steps back. like to your favorite launch spot, and see how it looks like and feels. Does it look big, rather too small, or does it just fit perfectly?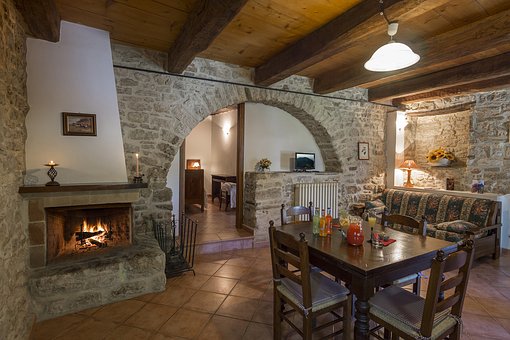 Once you settled this, you can start adding other decorative pieces around the fireplace mantel. As you can see in our illustrations you should keep this to a light decor.
Grouping Artwork on your Fireplace Mantel

If you like to set groupings of 3 or 5 you might have to extend those to the floor since most fireplace mantels are not big enough.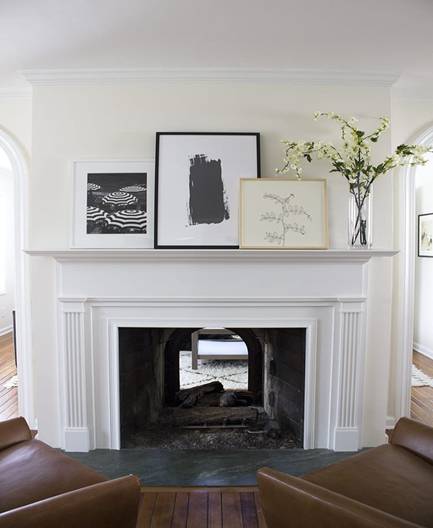 And if you would like to use the fireplace seating like in the image above you should set it to either the left or right side. But be careful because you take a chance to clutter up the look.

You also might have an option to place various size art pieces on your fireplace mantel by overlapping each other.
From this point, you should only add a few other light pieces, like a vase, some flowers, or Candleholders with Candles.
Each time you place an Item, take a few steps back to take another look and judge if the extra piece does add to the look or hurts it.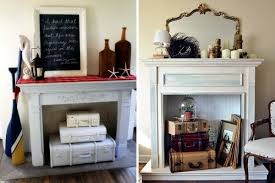 Seasonal Fireplace Decor
And to keep things interesting, you collect through time seasonal decorations that help to set the mood and keep your fireplace an interesting focal point all year round.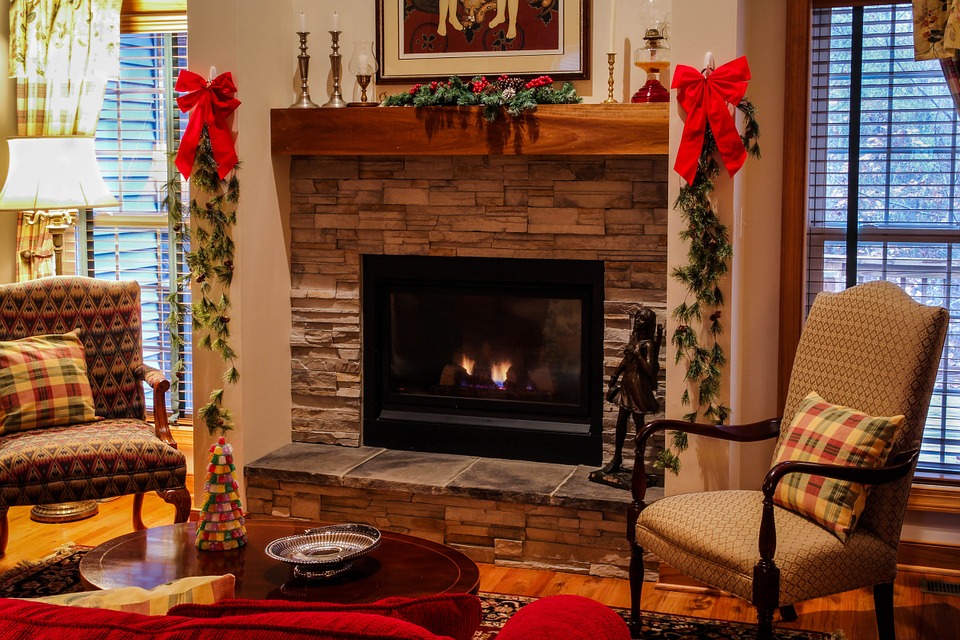 Your Fireplace Mantel size determines how much space you have to work with to find the perfect decoration. The idea above works well if the fireplace is inactive and just part of the rooms décor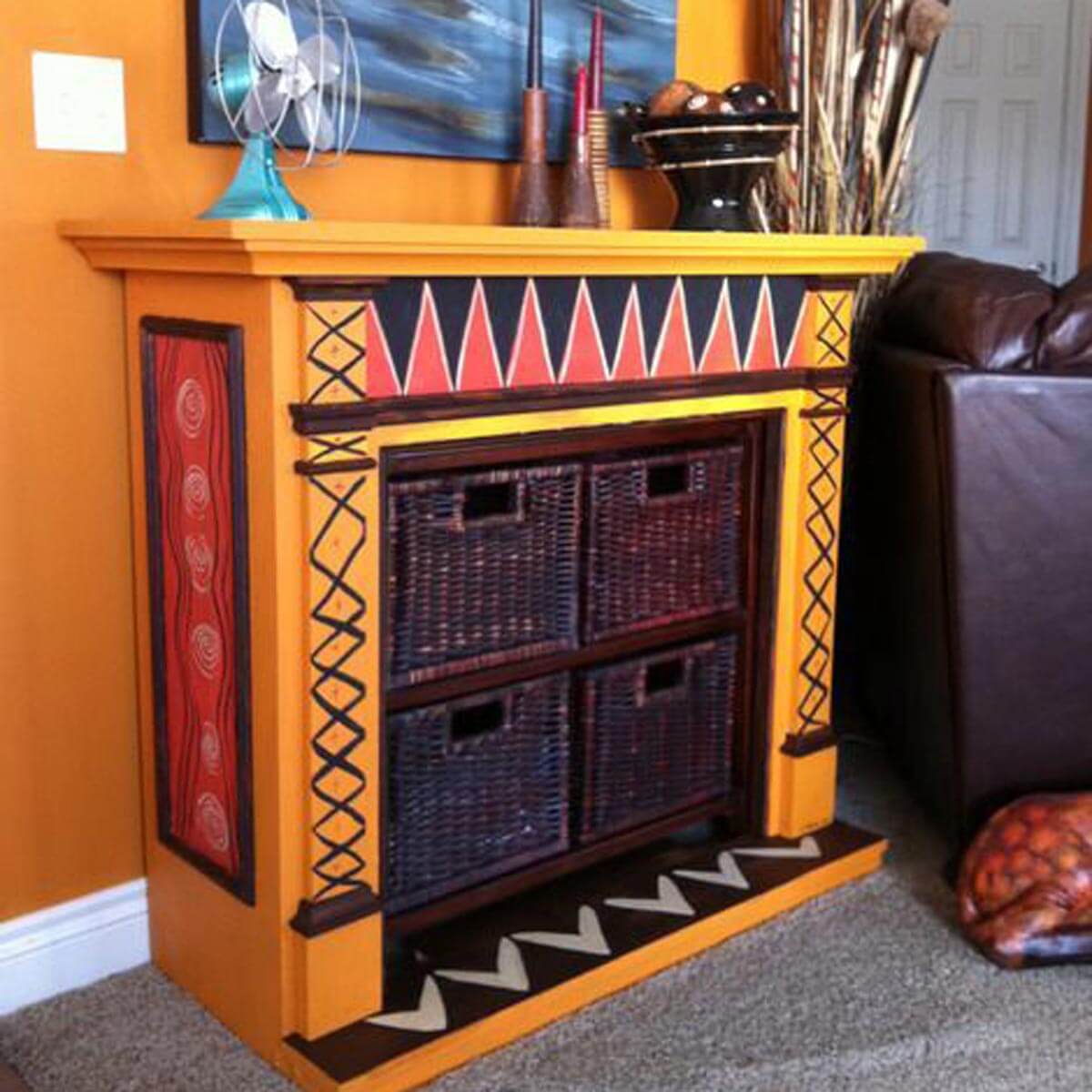 You could also use some vintage boxes or antiques as well as a beautiful indoor plant.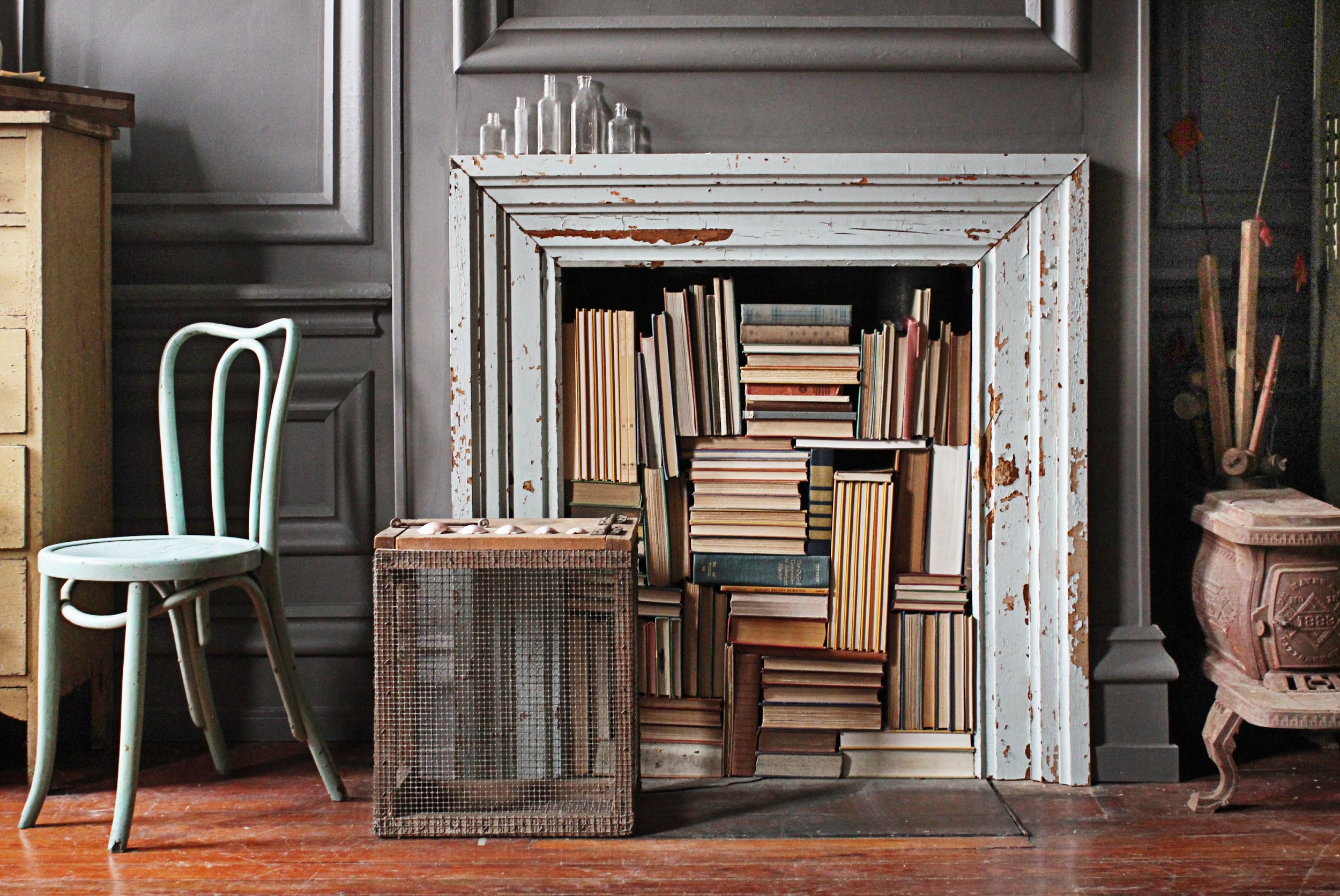 How do you feel about the idea in the picture above? Before you stack the books in the fireplace, make sure it's clean and to set some mouse traps lol.
You can also take an extra interior design decor effort and fill some wood logs in the chimney which will be a creative idea too. This way you can kill two birds with one stone.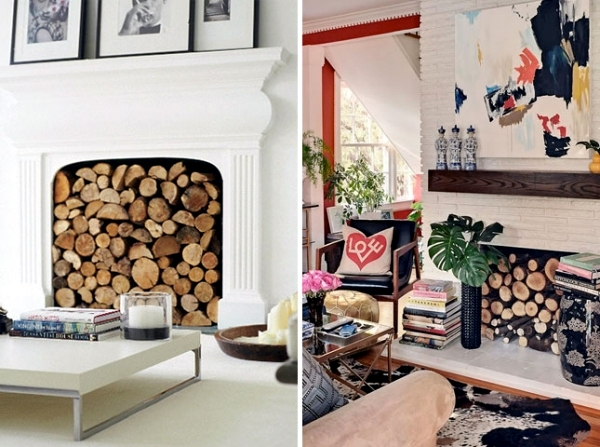 You season your firewood during the off-season in your fireplace.
Logs look perfect when arranged in an unused fireplace, don't you agree?
Conclusion:
This pretty much should complete your fireplace decoration, if, possible. I for my part always suggest constantly moving things around.
And if you follow that suggestion, you'll find that some of your accessories look amazing in other places, then you had in mind.
Hopefully, you found some inspirational ideas for your fireplace decoration. And if so why don't you leave us a comment below.
As always thank you for reading and sharing JK 🙂
Thank you for your feedback