Buy discontinued flooring tile & save cash on tile project. Get flooring ideas for kitchen & bathroom flooring. Further I reveal little-known tricks to save more so get ready to be amazed how you save.
Tile Flooring can get very fast pretty expensive. Therefore, I decided to share a few of my tricks, that I use for my tile flooring projects to improve my company profits. That  you can easily use today. With the same approach and to save you a nice bundle. And the beauty of it is, that those tricks work regardless if you install the tile yourself (DIY) or if you just provide the materials for a hired flooring professional installer.
In this post you will learn:
Why you should consider buying discontinued ceramic tile

Where to locate those killer savings

How to calculate the amount of tile you need to complete your Project

Discover how big your savings are

Purchasing the Tile and how to trick the sales clerk to get the best price possible

Alternative Stores to shop for super cheap Ceramic Tile

Comparison wall tile vs. floor tile

Save way to maintain your tiles beauty

Some additional saving tips for your tile installation project
Why should you be using discontinued ceramic tile in your next tile installation?
Simply because you can save a ton of money by purchasing discontinued ceramic tile. And here is why…All these tile manufactories produce a ton of product as you easily can see by the large variety in your local building supply stores like Lowes or Home Depot.
Building Supplies, in particular, Finishes (Decor, Flooring, and Countertops) set trends. And like in fashion those trends change. Therefore products get discontinued.
Now, Since there are new styles hitting the sales floors the stores are trying to clear their warehouses out and get rid of them in our case discontinued ceramic tile.
You probably have seen some of those great sales when you browsed through your local store.
Also, I have a feeling that sometimes these Suppliers buy a large quantity of this discontinued ceramic tile to offer a great sale, to lure you into their store and sell you not only the tile but also the materials that you will need like HardyBoard, Thinset, and Grout to install them.
Either way, going after those discontinued ceramic tiles is a sure way to remodel your home while saving a great deal of money.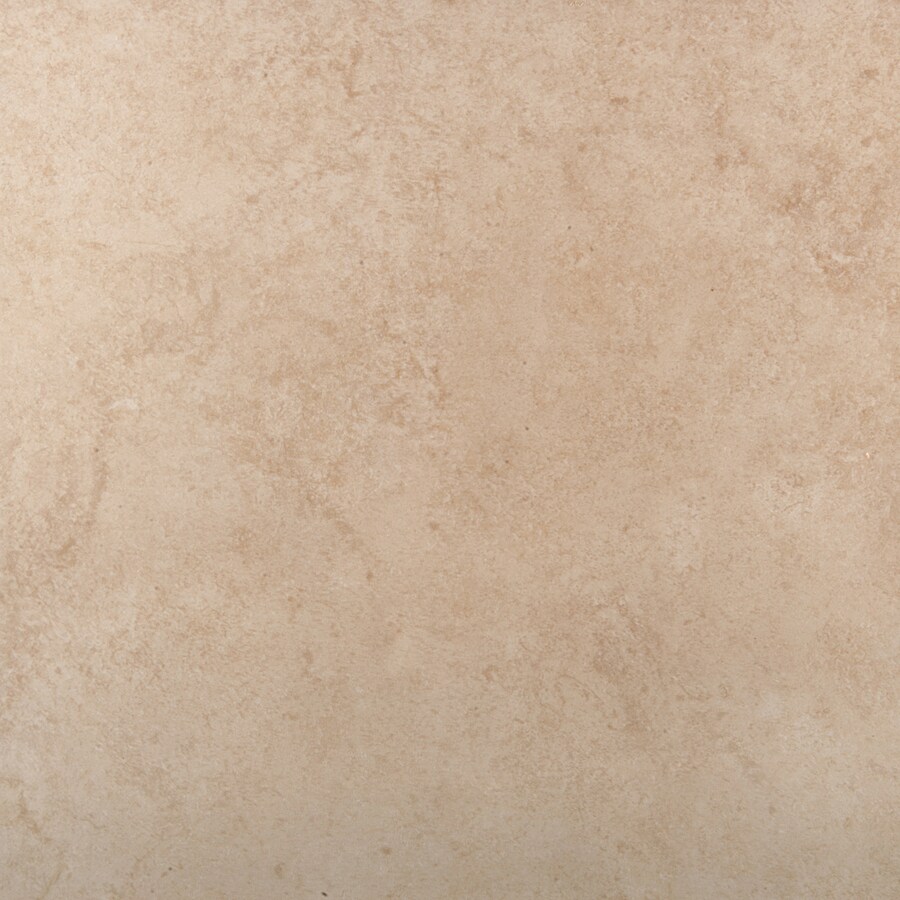 This flooring tile retails at $2.46 a piece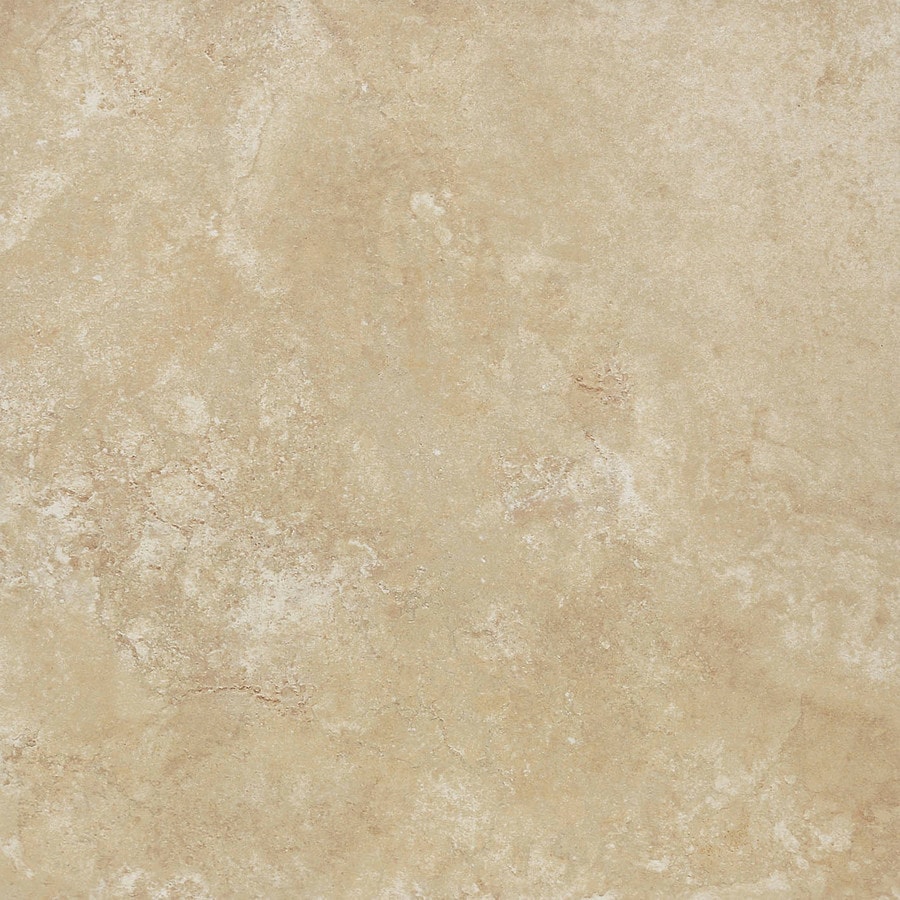 And that flooring tile cost only $0.85 a piece
I don't know about you but to me, the cheaper tile looks very much alike the prime stock don't you agree?
"Let's move on and here is what you do:"
First, you need to locate the discontinued ceramic tile, the thing is the stores won't tell you about it.
However, there a few ways to find these killer deals:
If you are in the store look for their specials usually you will find those on the sales floor and not on the display.
Look for sales in your junk mail from Lowes and Home Depot
Visit their websites and narrow your search by a price of less than $1/SF or piece
Pro Tip: Do not focus on the tile images because I noticed that most times the cheap tile images are bad and do not reflect the real appearance of the actual tile. Instead, take a note of the Name of the tile (Title Online) and write down the SKU Code which you will give to the store clerk for reference.
Once there are a few options available to you and you found some candidates (tile) for your new ceramic tile installation. You need to determine how many you will be needing. Pay close attention to the chosen tile dimensions, because they can vary from 4″ to 2′.
A good rule of thumb is to purchase about 10% more tile as need. This will allow for waste and broken or blemished tile in a box.
Here is how you figure the amount of tile you need.
Pro Tip: If you measure the flooring of a room go always for the wides part! an example doesn't measure from wall to wall but gets your with/or length including the door threshold or other room extensions. Also rounding up to the next full foot will give you enough to cover the extra 10% I mentioned in the rule of thumb. Here is an example: – your ruler reads 11′-4″ and you write down 12′ as simple as that.
We are moving on, and now I show you, how to find out how many tiles you need.
Measure the with and the length of the area where you want to install the tile and write those numbers on a piece of paper.
Measure any extensions of your room (like a pantry or a Linnen Closet) and write those down as well.
Multiply your notes: let's say you measured your kitchen flooring to be  13′-6″ wide and 18′ long.
So you calculate: 14′ x 18'= 252SF make a note of your result.
Next, you do the same with the additional areas like the pantry.
Let say you measure 3′ x 5'=15SF make a note of it,
At last we need to add all our areas together : 252SF + 15SF = 267SF
So we need to get enough tile to cover at least 267 SF => Shop for 270 SF!
Important Note: If you did not round up to the next foot and instead measured the exact with and length you need to multiply your result with 1.1 to give you the 10% safety. (267 x 1,1 = 293.7 => 294) => Shop For 300 SF
The Sho For Number is the Number of square feet you always will refer to when you buy any of the flooring supply so make a note of it and keep it!
If we use the two tile prices from earlier. How much could buy discontinued ceramic tile save you?
Okay: on 270 Sf you would be paying:
Prime stock: 270 pieces X $2,46 = $664,20
The discontinued tile 270 x 0.85 = $229,50
Congratulation you just saved $434,70 on tiling your room. That is almost a 65% savings!
Now you are ready to go and purchase your discontinued ceramic tile!
However, the store clerk has only 10 boxes of your tile in stock! On Average, that's only 100SF and you are missing a 170SF so what do you need to do?
You can approach this situation in 2 different ways:
Ask the store clerk if there are more in other store locations
Ask for an alternative tile in your price range that is in stock.
To 1) In most cases the store clerk can locate more tile in other branch locations. However, since it is a discontinued Product he will not be able to get them transferred to your local store.
Pro Tip: If there is a sufficient amount of tile available you can place an order and have it shipped directly to your home. On the other hand, if you rather spend a day driving from store to store ask the clerk to verify the stock at the other location and reserve the tile for you before you run out there for nothing.
To2) In most cases the clerk will not mention the tile alternative so you need to ask and have him give you the price. Plus you can take a look at both tiles and see if you can live with the little higher cost.
Alternatives to discontinued ceramic tile from Lowes and Home Depot!
You can find great deals online, however, you need to keep an eye on the bottom line. Many websites make great offers but by the time you add shipping and handling and whatever else charges they add your saving maybe totally diluted and gone.
Restore is a store of my liking I very frequently shop there for supplies. Their stock has been donated and maybe blemished. However, if they have a large enough quantity of what you need you could hand-pick through it.
Check with local thrift stores some of those are specialized in building supply.
Believe it or not Amazon does sell tile, however, I never have seen real deals there.
A few Last Tips:
Depending on what you project is, you should confirm that the discontinued ceramic tile is suitable for your intended purpose. As an example, You want to tile your kitchen backsplash but the tile you like is a floor tile.
Well, let's take a closer look at wall tile, the first thing you should notice is that a wall tile usually comes in a small pattern like 4″x4″ for example. You should also find that the wall tile is most times thinner than floor tile. And that makes sense since. Floor tile needs to be stronger because it handles pressure from the weight of furniture and us walking on it.
However, there is nothing wrong with using floor tile like mosaic tile for your backsplash project.
It will be just a little harder to cut out for the electrical receptacles and you will need likely to extend those boxes and the electrical wiring if it has been cut short. But most times you will have to do that anyway. Unless you have an existing back-splash that you remove first.
Will this work vice versa?
Theoretically, I say yes under special circumstances. However, I would not recommend using wall tile for flooring and I will tell you why.
Okay, so you are installing tile on top of a concrete floor, so you do not need stronger tile. However, you should pay close attention to the tile finish. In particular the finished surface. Since wall tile, it is mostly used to create a backsplash in kitchens. Or to finish bathroom walls it makes only sense that this tile is smooth and slick on its surface. This will make it easier to keep the backsplash or walls clean.
Sure, you keep your floors clean as well. However, what do you think happens if you would step out of the shower on such a slick floor? You probably guessed it…you will bust your butt.
Cleaning and Discontinued Ceramic Tile
Most ceramic tile requires little more than soapy water to clean it. However, if your discontinued ceramic tile is specially glazed, be sure to find out what cleaning products are recommended by the manufacturer. Especially if you are getting into natural stones like marble and granite I would strongly advise you to contact the manufacturer and ask them (maybe even before you purchase the tile) any questions that you have.
A few extra savings tips.
Since you are probably planning to replace or install the tile for somewhat longer time, You should consider a few small things that can help you to save even more.
If you are in your local building supply store for some other reason look at products that pertain to your planned projects between the isles. Many times tools or gadgets that you will need and not already own are markets down because of torn packaging.
I myself saved almost $20,- for a tile hole saw because the box was torn. Just compare the content of the package with one on the shelf to make sure it is complete.
The same goes for ThinSet (tile mortar), as you probably know this material comes in plastic bags and many times they get torn while pallets with those bags are handled. Usually, you can find those bags stuffed into some clear plastic bag with a discounted price.
And if you already did your figuring you can check on the bag or ask the clerk how many bags you will need for your square footage.
If you have a place at home like a garage or a basement where you can store the thinset dry you could purchase those marked down bags for probably 50% off their regular price tag. And no worries the stuff will literally last forever if kept dry.
How you can save on installation. You have seen the ads, they are all over the TV. Check with your local supplier and find out if you get free or discounted installation if you purchase their tile.
If that doesn't pan out, plan on interviewing pros around their slow times (November – February) many contractors do not stay busy during that time and may give you a good break on their price to close the deal.
Needless to say, however, I do it anyway. Your biggest saving on install lay's in a DIY approach. Here is a great source of step by step information. 
However, before you jump right in, you should brush up on some safety tips.
Get some more Flooring Ideas  & flooring tips for:  Bathroom Flooring as well as  Kitchen Flooring Ideas
Conclusion:
Despite the fact that you will have to do a little research and legwork, the return for your efforts can be very substantial.
According to what I just showed you-you can save at least 50% alone on your material expenses.
If you ignore this easy to follow tips you are only flushing money down the drain.
Are you NOT interested in flushing money down the toilet?
I didn't think so. 🙂
And know I want to turn it over to you. Did you like any of my tips?
What are you going to try first will you be measuring your floor are or will you look inline for some hidden treasures?
If you have any questions or have additional cost-saving ideas please let us know. Post a comment in the box below and share this post with a friend that might need it.