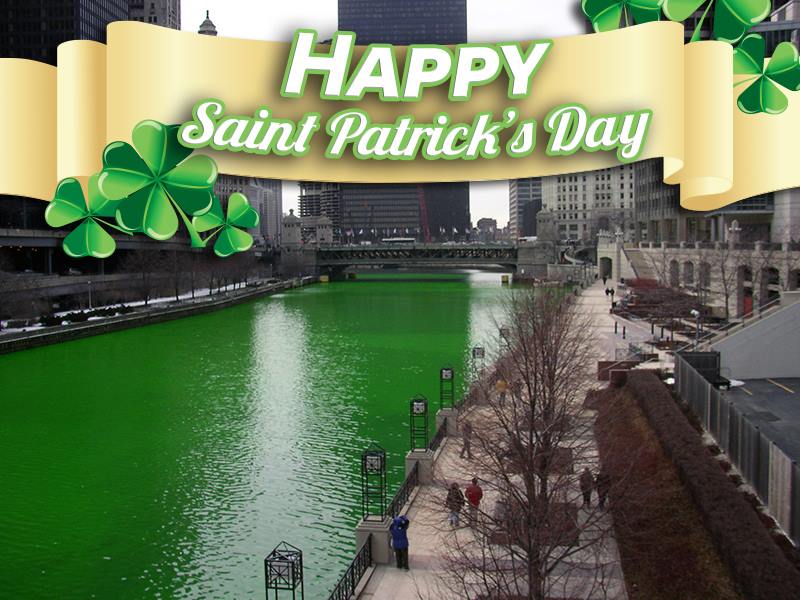 Yep, it's St. Patty's Day again but what is this all about?
Saint Patrick's Day is a global celebration of Irish culture on Tuesday, March 17. 2020. And it remembers St. Patrick, as one of Ireland's patron saints, who ministered Christianity in Ireland during the fifth century.
Who was Saint Patrick's and why do we celebrate?
Although he was not born Irish, he has become an important part of the Irish heritage.
The meaning of St. Patrick's Day
Saint Patrick's Day, or the Feast of Saint Patrick = Irish: Lá Fhéile Pádraig,. Or in other words "the Day of the Festival of Patrick", is a cultural and religious celebration held on 17 March, the traditional death date of Saint Patrick ( c. AD 385–461).
Why Is Saint Patrick's So Famous?
Saint Patrick was a Bishop of Ireland. And the story tells that St. Patrick's banishes all snakes from Ireland.
The absence of snakes in Ireland gave rise to the legend that they had all been banished by Saint Patrick chasing them into the sea after they attacked him during a 40-day fast he was undertaking on top of a hill.
Why is the color green used for Saint Patrick's Day?
Blue w actually the original color associated with St. Patrick's Day. I found that around the 1700 the traditional blue was replaced by green. Some say the reasoning behind this came from of Ireland's nickname, "The Emerald Isle". There is also the green stripe in the Irish flag that may had also played a role.

Facts behind Saint Patrick's Day
St. Patrick's Day Parade Of Facts Infographic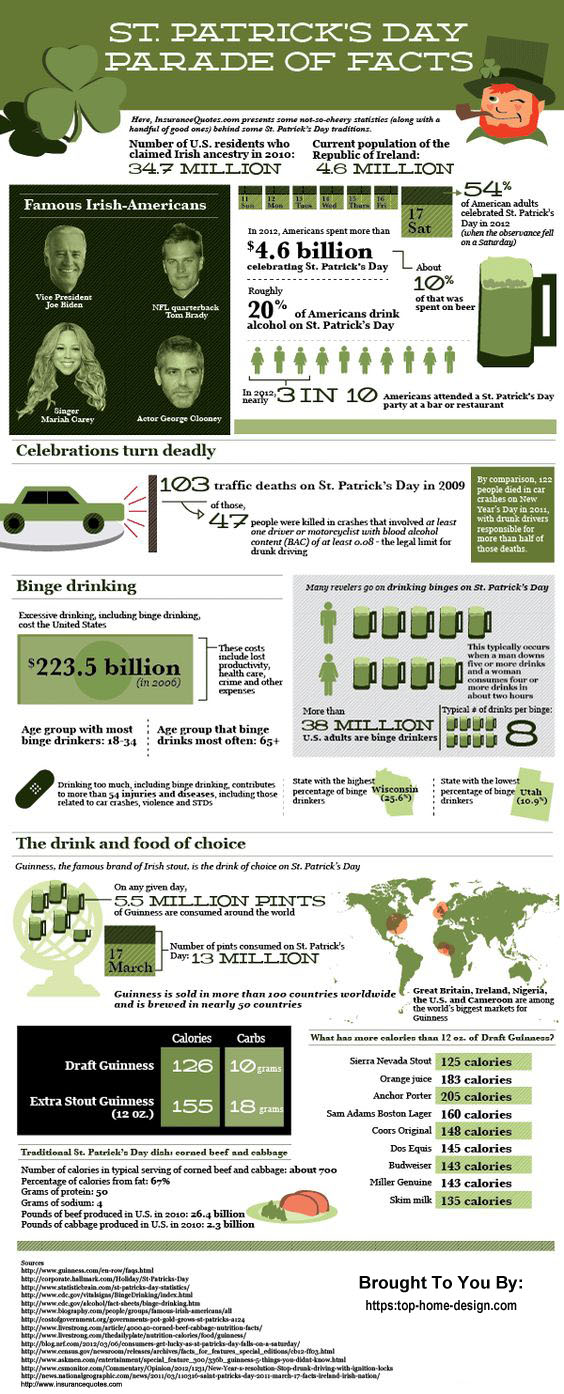 Saint Patrick (Latin: Patricius; Irish: Pádraig [ˈpˠaːd̪ˠɾˠəɟ]; Welsh: Padrig) was a fifth-century Romano-British Christian missionary and bishop in Ireland.
Known as the "Apostle of Ireland", he is the primary patron saint of Ireland, along with saints Brigit of Kildare and Columba.
He is also venerated in the Anglican Communion, the Old Catholic Church and in the Eastern Orthodox Church as equal-to-the-apostles and Enlightener of Ireland.[2]
The dates of St. Patrick's life cannot be fixed with certainty. However, there is broad agreement that he was active as a missionary in Ireland during the second half of the 5th century.
Early medieval tradition credits him with being the first bishop of Armagh and Primate of Ireland.
Further they regard him as the founder of Christianity in Ireland.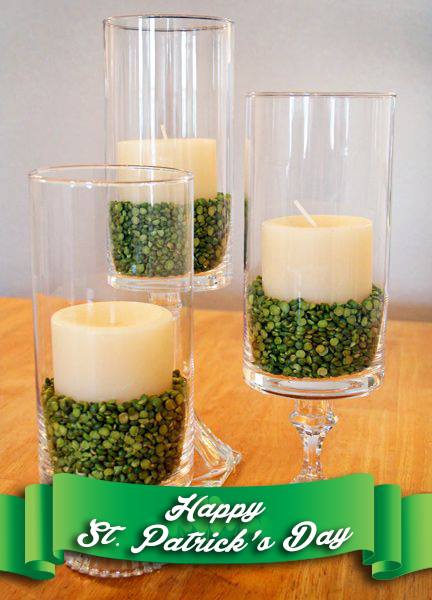 Because he converted a society practicing a form of Celtic polytheism.
He has been generally so regarded ever since, despite evidence of some earlier Christian presence in Ireland.
According to the "Confession of Patrick" (book with his confessions).
When he was about 16, he was captured by Irish pirates from his home in Britain. And taken as a slave to Ireland. There he was looking after animals, I guess like a Sheppard.
Patrick stayed & lived there for six years before he escaped. He then returned to his family.
It was after he became a cleric, that he returned to northern and western Ireland.
Later in his life, he served as a bishop. However, there is only very little information about the places where he worked.
Around the seventh century, he had already come to be revered as the patron saint of Ireland.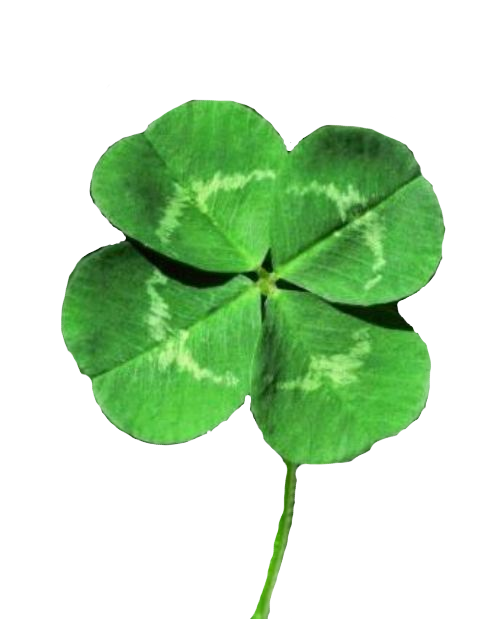 St. Patrick's Day is observed on Tuesday, March 17, 2020
This is actually supposed to be the date of his death. It is celebrated inside and outside Ireland as a religious and cultural holiday. In the dioceses of Ireland, it is both a solemnity and a holy day of obligation; it is also a celebration of Ireland itself.
Source: wikipedia.org
How to make Green Beer?
You could try adding three drops of green food coloring to a bottle of beer. Apply the coloring first to a glass and fill the glass by pouring the beer into it.
Most likely mixing it like this works best because the beer will help to mix the color more evenly. Check your result and adjust the amount of food color according to preferences.
Hope these few things got you and the way to enjoy and celebrate St. Patrick's Day
Enjoy it and be save
PS Here Is another Decorating idea. Use the "Glowing Rocks" in Glass Jars or on walkways.
Next Holidays Are Easter – Read My Updated Ultimate Easter Guide for decor tips, And tricks to create great Easter memories. Available in blue green & orange.