How Can I Style My Home like an Interior Designer?
That is exactly what our beginners guide is all about…
Let me explain, … in our Beginners Guide to Interior Design & Decorating you will find step-by-step practical home design advice that every beginner should know before they start decorating their home.
I hope you agree with me, when I say, that the thought of designing your space is very exiting. However, at the same time it can be very challenging and outright intimidating. I guess you have an idea or maybe even a clear vision in your head. But you are not so sure where to start or how to get there.
And since you're likely a newbie to interior design, we put ourselves into your shoes and put together this beginners guide to interior design and decorating.
This handy little guide will practically enable anybody to master his or her interior design project with self-confidence and ease. And with every room your confidence will grow.
This little post can help to understand some Designer language?
What do you need to plan?
You might know and probably already thought about it. It is important for you to decide what you are able to invest in this project. And about that budget, keep in mind that even the modest budgets can go a long way's. And that does not imply the use of poor quality materials either.
Sometimes all it takes, is a little imagination & resourcefulness.
How to budget for styling your dream home?
Before you get started creating your own dream style, ask yourself what matters to you most. Prioritizing will stretch your budget. Keep in mind, that high-end decor comes with a significant financial burden as well.
So as you think about how to utilize your investment best, think of what's been missing. Or what really needs to go.
You should also collect sketches, catalog clippings and inspiring Design Photos to create a better design style vision of your area for you.
At the end of the day, you will use your budget as a tool that is part of the plan. We may just need to get a little more innovative. Or look for more budget friendly options, that will work for you and your budget. Click here for help with setting up a budget & working it
Perhaps, you have a healthy budget in place. You may not need to control the expense. And use any cost effective interior decoration solutions.
Even though I think its very unlikely, because you could just hire any local interior designer as you like. Let's just assume that you are a beginner in home decoration and interior design. If that is correct, how do expect to make what you've got work. Do you think you could just spread brand-new house decorations around and that will revitalize that area?
Most interior designer would tell you that you need to slow down, study your options and plan for the road ahead. Its much like with everything else in life, interior design takes time.
Rom was not build in a day and neither will be a refined interior design.
In all reality, Interior Design can make your daily life all the much better, as it can impact your state of mind, stimulate efficiency, and pride of achievement at the same time.
And given the fact, that you're a newbie in interior decorating, we put ourselves into your shoes. To provide you with the best possible and most useful interior design guide.
What is your Goal?
Whether you're seeking to generate the very best interior decoration for your space or need ideas for an up coming remodeling. Even if you just try to update to a smart storage organizer. It is smart to focus on what you desire and require before you just jump right in.
Especially if you are thinking of a major house remodel or a total overhaul that can cost a little fortune.
We also think that you'll discover happiness in educating yourself on how to improve the area you want.
So before you start your interior decoration journey, ask yourself these questions:
Why do I wish to style (or redesign) this area?
It's important that you realize why you want to go through these changes. Grab a notepad and a pencil and walk through your place. Take note of everything that is less than perfect, needs adjustment or just plain don't work for you at all.
You should also also good stock of what you like and want to keep. Consider your interior decoration requirements and scan all rooms you need to deal with. Once you're done, you can much better determine what is working well. You will form a better feel for what needs to be done.
Choosing A Room
What needs major changes or just a little tweaking?
The Best practice is to work only one space at the time. And you should start with the one that needs it the most. Therefore, you can adjust the following order to your personal needs.
BATHROOM DESIGN
As a personal zone that's frequently neglected, take note of performance and the little information that can make or break your bathroom design. Let's make it even more aesthetically fascinating and special.
BEDROOM DESIGN
Getting bedroom style right is likewise another vital aspect in a house because it's a private area that you rely on to get rested and recharged for the day to come.
KITCHEN DESIGN
As you probably know, Kitchen remodeling is costly and can be lengthy as well. Therefore, it is one of the most crucial spaces in your home. It is imperative to pay close attention to all the details. You will be happy to find that we have plenty of inspirational design options for you. Some say too many.
LIVING ROOM STYLES
As one of the most frequently utilized spaces, creating a warm, welcoming, and enjoyable living-room space is vital. Further it makes totally sense to refreshing the area by switching furniture positions or small decorative additions. Even if are satisfied with your room design.
KIDS ROOM STYLES
Whether you like to create a nursery for the latest family addition. If it is time to fit the bedroom to your teenagers needs. We can help you with that,
Will you go Do-It-Yourself or hire a pro?
Like we stated in the past– no area can feel and look total overnight as the interior decoration procedure requires time to solve. A interior decoration project can be very tempting, however it also might need a lot more issue to be taking care of than the majority of people know how to solve them.
So it's up to you to choose whether you're more of a DIY interior decoration lover or if you would choose a surprise expose. For those of you that like to go DIY, we have compiled a series of practical tutorials that will help to complete the most common home decorating challenges from picking out the right size of rugs to installing window treatments.
I suggest you check those out to get a better picture of what skills will be required. Maybe you will find that your "fun project" is more than you like to do all on your own. In which case you ought to work with interior designer to do all the work for you behind-the-scenes. After all, it's not that difficult to find your local interior designers for a professional interior decor.
The important things about dealing with expert interior designers is that they understand what they're doing and can assist you prevent possibly expensive and lengthy errors.
What type help do I need to hire?
Think of the scope of your task and exactly what each job will involve to finish effectively. Also, be honest to yourself about your capabilities and skill's. You need to keep in mind that if, you still have a full time job that finances all this.
How to find the best man for the job?
Read these tips before you hire to employ an interior designer or other specialists and professionals, like basic professionals or electrical contractors, do your research study prior to speaking with them.
Discover how to hire a contractor in 5 easy steps
You can check by word of mouth, professional recommendation, and online evaluations. Check out the history of regional specialists they will more likely finish the task at hand on time, and within budget.
We always work with individuals who make our client feel comfy and share their vision.
If you'll be dealing with interior decoration companies throughout the course of your project, remember that many of them deal with the very best regional professionals near you.
Therefore, you should inquire about their backgrounds and if they have a portfolio with completed work for you to browse.
How to schedule a project?
Develop a perfect schedule for your interior design project to keep you organized and on track. That way you are prepared to adjust as needed.
And do stay cool because you never know how long something might take when problems arise and projects run out your control.
And if you're doing it by yourself, keep in mind that bringing a house to life will not take place overnight.
DISCOVER YOUR STYLE
If you're a beginner designer and do not know the different characteristics between a traditional style or modern style. You could check out the unique distinctions in between all interior design. However, you do not have to.
All you're asked to do is to click a few favorite Images.
In addition, we listed the most popular interior design styles below. And if you follow their links, it will take you to each designs style details.
If you do not currently don't have a strong sense of what you like, browse our gallery or follow us on social media.
You can also start checking out Pinterest, and other publications to find out what you gravitate towards.
If you join us and become a free member you can collect all of your favorite design photos directly in your dashboard.
Alternatively you could also store these photos on your mobile device. Or create a Pinterest account and start pinnen.
After a while, you'll most likely begin to discover some patterns and resemblances, which suggests that your individual design choices are emerging to lead you in the best instructions.
Here's are the most popular interior design styles.
The links under the photos will take you to a short breakdown that exposes the characteristics for each decor style.
The Mid-Century Modern Decoration
Now that we've gone over the various design style, we need to take a closer look at all the essential elements to tie everything together.
Space Planning
The available space in your rooms will to a degree dictate your design style. Our goal is to create a balance between your space and the furnishings in it. Say for example you live in a small apartment. You could use a few tricks that will make a room feel bigger. As to if your place is huge your small furniture pieces get lost.
Obviously, it goes without saying that you need to understand the area you're dealing with prior to you can make smart choices about furnishings and art work, so take about 30 minutes to inspect each space.
You best take measurements of each room and draw sketches for later reference. Include the size of the doors and windows, as well as their location locations to develop a blueprint like room sketch.
Alternatively, You can freely access our Free Home Design App collection and find the one for your task. Because there is an app for that.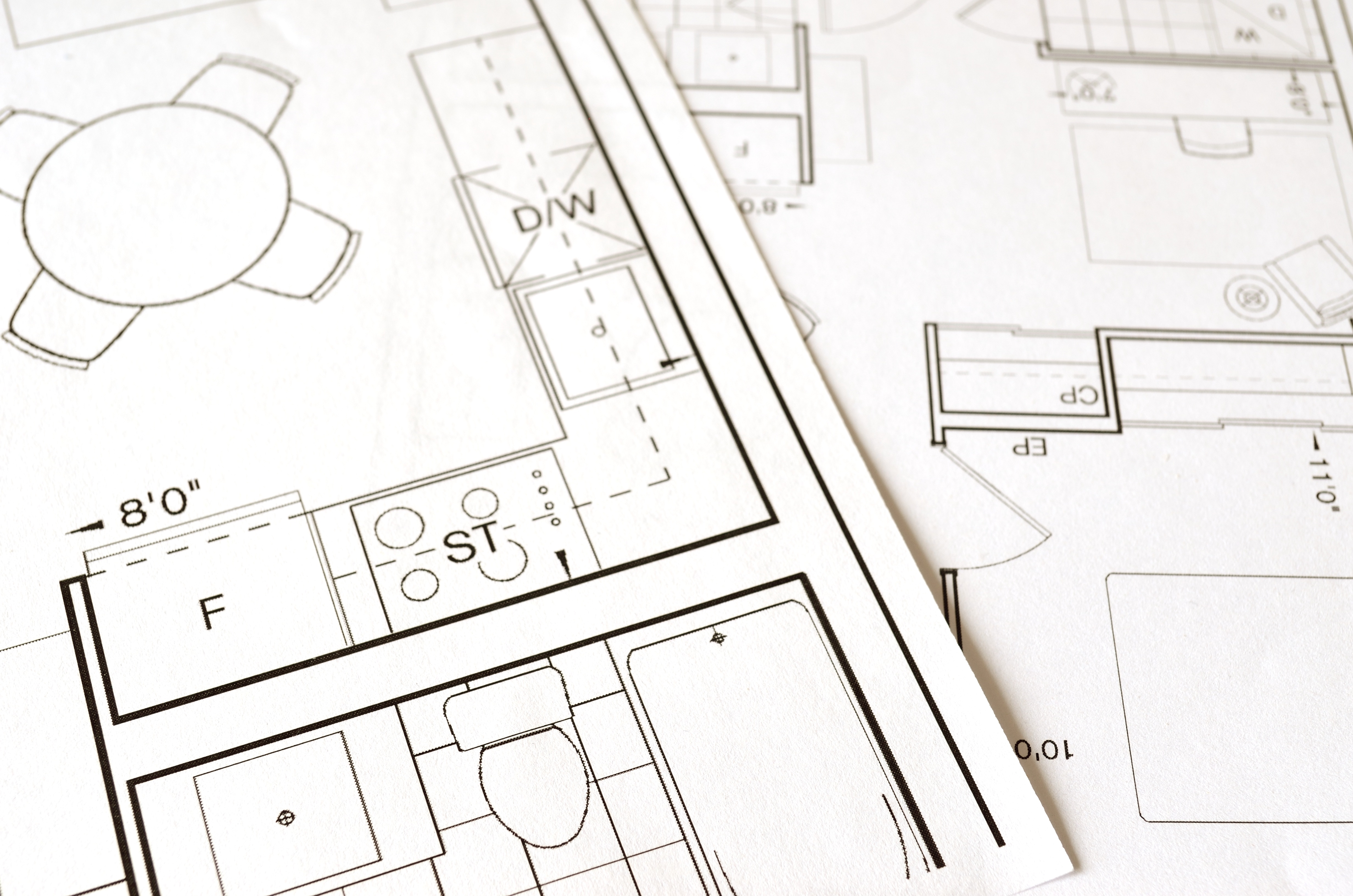 That way you will not be heartbroken when the bargain buy sideboard does not fit into the planed location.
You may want to buy all furnishings, art work, and space decoration at once. However, a more budget-friendly style and smarter decorating move requires the opposite.
Utilize everything you can that is already your own.
Once you did so, you get a good feel for what you are still missing. Like a side table beside a couch for your beverage, nesting tables, and whatever space design products you feel necessary.
This will stretch your budget while enabling you to make the better choices without rushed decisions. And you may just find the one and perfect piece of furniture or art work.
Likewise, there's absolutely nothing wrong with having an temporary empty wall or floor space. Simply wait until you have the time and resources to finish your interior design throughout the area.
Too much of it is not good either …as you should know by now.
Flooring Options
Flooring Ideas for 2020
You can ask any designer or decorator where to start to improve a room. The answer will most likely be the same.
At first, they would consider the floor coverings as a fundamental starting point. So whether you're dealing with wood, Laminate, tiled, or carpeted flooring, think about floor covering concepts as 1st. Step.
Use Rugs To Include Color & Texture
Take advantage of the warm comfy surface area. Make sure to get the right size for the area. Keep in mind that place rugs help to create focal points.
Remember this basic rule: Make certain that your rug extends either 6 inches (ca. 15 cm) under or begins 6 inches in front of your couch. Preferably it will also stay 6 inches of the wall.
If you're selecting a carpet for a high-traffic location, pick something resilient, like a low-pile wool or sisal. For low-traffic locations, you can pick more luxurious alternatives like sheepskin, or fine bamboo silk.
When it comes to flooring ideas 2020, here's our takes on the best flooring ideas for home from room to room to inspire you.
Flooring Ideas For Living Rooms
As already mentioned, if you are dealing with tiled or wood flooring opt for as big of a carpet as possible. Further you should pick a darker color and thinner stack for higher traffic areas.
Kitchen Flooring Ideas
Similar to in your living-room and foyer, kitchen areas are typically extremely busy locations. Plus functionality becomes a crucial element. Currently, ultra-thin sisal carpets are not only hip. But are also low-cost and easy to replace.
Flooring Ideas For Bedroom
The best flooring ideas 2020 will likely be basic 2 ton color designs. With soft and subtle design to embrace the bedroom as haven to relax and recharge. The same will go for the patterns and prints, nothing loud or hectic. A calm appearance that is none disruptive is preferred.
Bathroom Flooring
Because of the wet nature of bathrooms, we have been for years limited to Linoleum (Vinyl-Sheet-flooring) and any type of tile flooring (stone, ceramic, marble). To my excitement the use of exotic woods like teak and bamboo in combination with stone or concrete surfaces became a growing trend.
Basement Flooring
Basement flooring needs to be moister resistant and should not be vulnerable to poisonous mold and mildew.
We constantly recommend choosing tiled basement flooring. Here is a trick that can save some cash on tile and other building products.
Colored concrete will work as well. With a little prep you could also use a laminate flooring or engineered hardwood. However, I would prefer tile if it was my call.
Choose your colors
Would you like to learn how to paint the room interior with professional results? Check out our 5-easy-step painting tutorial for beginners full of paint tips.
Your head is probably spinning from all the room color ideas swirling around in it.
However, you're not sure which is better to go with…
Should you use a warm natural color? Or would a cool color palette serve you better? How about you use a simple trick? No commitment needed, and no final call to make. Fine by you? Great, here is what I want you to do next.
Start to introduce yourself to new color ideas today.
However, as of now, we are not going to permanently paint any walls. Your job will be to collect items that you can easily move and be replaced like throw pillows, blankets, and other decorative accessories.
My point is… You might regret the lemon yellow paint job in your kitchen. Or change your mind on the mint green in the living room. However, how about a few mint green pillows or blankets? Yeah, now you see where this is heading.
So we agree, that's a much easier and affordable problem to solve. Fantastic, because slapping color on all walls proves nothing. As a matter of fact, you should put real thought to your colors choices and use them more like pops of color throughout your space. Following this tip can actually make a dramatic impact & energizing your place.
Wallpaper and paint tips for every room in your home that will elevate each space:
Living room – Paint TIPS
As long as everything is well-balanced and in-sync with your home furniture and decor, there's no way you can get the look wrong.
Here you can explorer with playful prints and express yourself with lively colors. Use delightful wallpaper patterns and energizing paint ideas to give your living room the look that reflects your personality.
Best of all, you can easily and affordably update an accent wall from season to season or as trends pass for an instant living room refresh.
Bathroom – Paint TIPS
Since a bathroom is a small and practical space you can also be more challenging with paint ideas to make it come alive.
Think bold paint color ideas.
I actually do not recommend using wallpaper here, Main reason is the collecting steam and moist air in the bathroom (it makes the wallpaper peel). However, if you insist go for prints that are easy on the eye.
Bedroom – Paint TIPS
Similar to your bath, your bedroom is a private area.
So you should think about going for cool and calm paint color ideas that will keep the space feeling casual and comforting.
Go for warm neutral paint color ideas like creams, bone, antique white and beige. These warmer colors are more soothing and create a comfortable feel.
Kitchen – Paint TIPS
In the kitchen you can use anything but plain white.
Because this busy area is pronged for stains, smudges as well as other wear and tear.
You might try lively wallpaper prints or bolder colors to lift the tone in this space.
Or, go for a more classical approach with neutral tones with a slight hint of color to create a focus on your kitchen cabinetry or accessories.
Apartment- Paint TIPS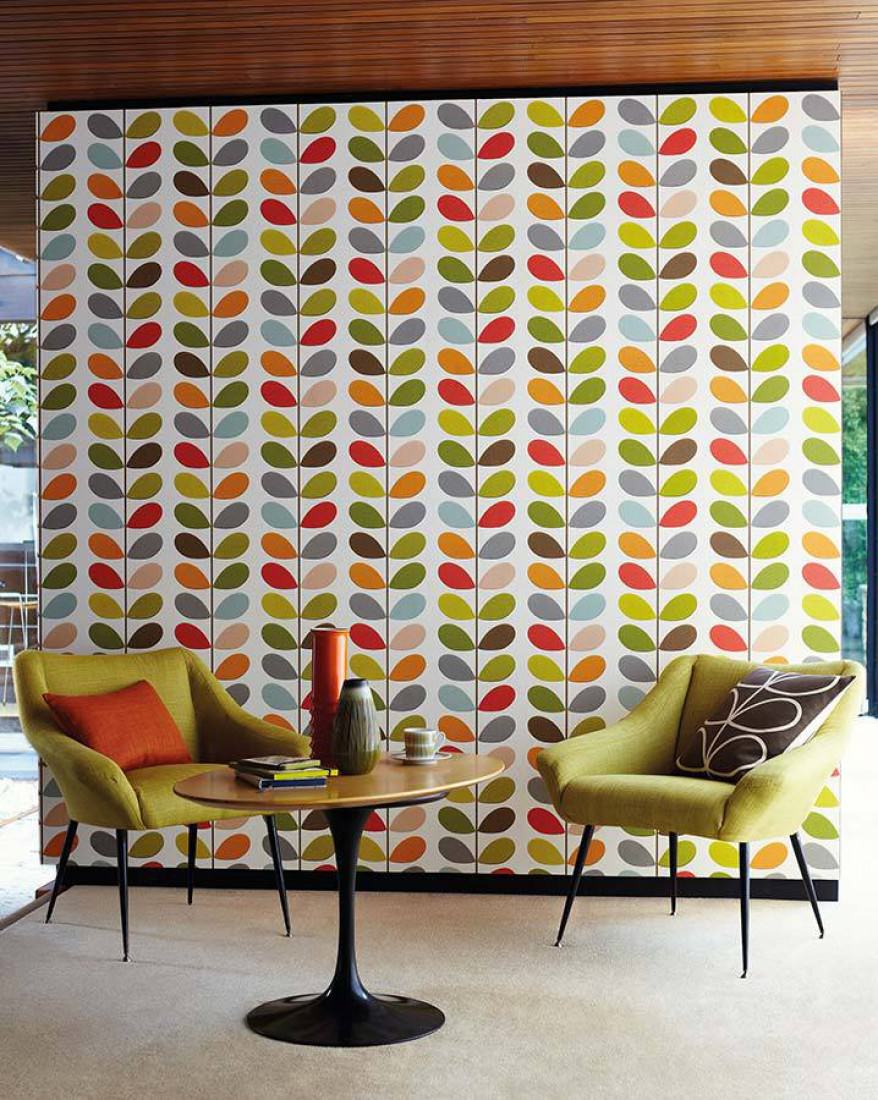 For paint ideas of smaller spaces you should refer to the info graphic above.
It's best to go for warm neutrals, with high-gloss finishes.
Plus accent walls with pops of color.
And when it comes to neutral paint ideas in small spaces, they are quicker fixed when you decide to move.
A Few Furniture Tips
What if your budget is too small?
Don't worry if you do not have a generous budget for home furniture and decor? With some creative thinking and budget resources, you can save a bunch. Heck you can even make cheap furniture look way more expensive and luxurious than it really is.
Simply, updated old or cheap furniture with a coat of paint. New brass hardware can elevate the cheap look of piece as well.
Or sand and refinish the old coffee table. And if you're looking for missing pieces shop at grandmas attic, yard sales, Goodwill or Resale Stores (Habitat of Humanity). Don't like the upholstery of a sofa or chair? Get a cover and accessorize with some throw pillows and blankets.
How to shop with a healthy budget
First of all you don't need to match all your home furniture. Don't buy the whole sofa set just because a company sells sofas and chairs from the same product line. Rather, mix and match alternative style and colors to keep it interesting.
Use a few selected antique furniture finds with a modern interior. Or display the bright cherry color cabinet in a with a hint of green painted room. If you follow this you will create a visually much more interesting space. Go for a variety of different, though complementary, pieces spread throughout your home. If you're unsure about my mixing styles or home furniture idea, focus on the commonalities in the pieces, like a similar style, print or silhouette.
I usually find one of two mistakes. One is, based on the lack of understanding the importance of a statement piece or focal point. And the other is too many small pieces that fill a room. Our goal is to keep the eyes moving, that means to give your visitors a path of highlights to take note of.
If you order all your furniture at once, from the same place, the same product line, in the same matching color, and the same style… I think you get the idea… yes boring and bland like in the furniture show room you bought it from. You rather should be hunting for all the special pieces that will make your place that one of kind style.
About Lighting
How to select the best home lighting?
You might already know that we consider natural light as our best friend. Therefore, you need to ensure that your space is getting the right amount of light. Our goal is to create a warm and inviting feeling for you and your prestigious guests. Think of enjoying some good food and conversation in a comfy lit are.
Here's the good news… designing with light has never been an easier. Actually when it comes to lighting, the options are only limited by your imagination. You will find that good home lighting will make you home not only more attractive in style, but also improve its functionality.
All you need is a good plan. Plus some lighting ideas, to show you how to create the perfect lighting for any space you like.
How to create such a custom home lighting plan?
Step 1 Spend a day or two at home:
Why? I need you to evaluate the amount of natural light every room gets. You better take note of any dark areas. Pay close attention to how the sun moves around your home during the course of the day. Imagine, you could have your bedroom window catching the summer sun rise every morning.
Let your observations and notes guide you into figuring out where you need to brighten things up. As well as the areas that get more than enough light as is. Those areas are likely to get too hot. Thinking of lunch time in summer. Therefore, those would not be the best choice to place your dinner table.
Make sure to layer your lighting so that the room is lit from various levels and sources, like floor lamps, table lamps, and wall sconces for a warm and inviting feel that's far from the cold and clinical effect that standard overhead lighting left alone gives off.
What If your space doesn't get enough natural light?
You first should try a range of mirrors and other light reflecting surfaces. These will help you to take maximum advantage of the light that you are getting. The mirrors and such are supposed to catch and reflect the light throughout your place. However, it is not necessary to use wall size mirror. The image below is from a post about tricks to make small spaces feel bigger.
Next, you should make sure to use or buy the correct wattage bulbs for your existing light fixtures. This may sound obvious, but it's a commonly done wrong. While you are at it you might want to check into alternative options, because with today's advancements you can find longer lasting and more energy efficient light bulbs. This in turn will also save you money on the electric-bill over time.
You should best use a combination of dimmers & layering lights in every room possible.
The Layered lighting ideas should be a priority because they let you create a warm, comforting atmosphere. Therefore, instead of you relying on only overhead lighting, install wall sconces or other indirect lighting to get the look right.
Create an inviting lighting story with floor lamps, table lamps, wall sconces, and even candles. This will, in turn, also add a delightfully elegant feel in one of your home's most commonly used and seen rooms.
Step 2 organize your Lighting plan better you should work it by function
Ambient Lighting — It offers total lighting and a comfy level of brightness, and permits you and your visitors to see and move about securely.
Task Lighting — Task lighting assists you carry out an exact activity, such as checking out or playing video games also.
Accent Lighting — It produces a remarkable state of mind and includes interest to a space by highlighting particular locations and things, such as paintings, walls, and antiques.
Ornamental Lighting — It end up being basics for chandeliers and candle lights.
The following home lighting ideas will tweak the basic lighting plan from above to fit each individual room.
Kitchen Light Ideas
Here's where you'll need efficient lighting at all times. For working with foods, preparing meals, or completing various other household tasks.
Use White fluorescent lights to enhance cool colors like gray and blue. White bulbs produce warmer light in colors like yellow, red, and beige.
Under cabinet lighting components work here best. Install those close to the front edge of your cabinets to brighten your work area. That will reduce shadows at the counter top area. Compared to using only a ceiling lights.
You should consider recess lighting as base lighting. This universal lighting can help to reduce the heat and if you're using LED fixtures you can even reduce the electrical costs as well.
And remember that, if your kitchen isn't filled with enough natural lights. You can still rely on what you have by adding the mentioned mirrors and high-shine reflective surfaces. They help to catch and release light throughout your kitchen in the daytime.
Dining Room – Lighting
You should either use chandeliers or simply single Pendants to light the table.
Further, you should use a combo of dimmers & layering lights in every room possible. That way you can utilize a bright light to clean and set the table. As well as dim the lights down, to set the mood for your guest, or that special moment.
For an elegant setting, mix flame less candle lights and lower levels of electrical lights all over the space. Dim every group of lights independently to make a range of dining state of minds.
Living Room – Lighting
Use Layers of light, sconces, indirect lighting, background, and accent lights each on their own dimmers to have the largest variety of possible options. Regardless if you celebrate a birthday or if it's movie night, you can set the perfect light for any need.
Place lights at a range of heights within the space (ceiling, table, and floor level). Include spot lights for art-pieces and special lighting for plants.
Use clear tones on table lights to contribute to the ambient light level.
Bedroom – Lighting
Break the space into lighting areas and change them individually. Adjust until you are satisfied with your set up.
Provide light for reading by picking swing-arm or versatile bedside lights.
Use night-lights for little kids or visitors. They can help to light up a path in the dark if they need getting up throughout the night.
Powder Room – Lighting
Place strip lights to either side of the mirror besides above to enhance exposure and decrease shadows for shaving and using cosmetics.
Select a number of ornamental wall scones to flank the mirror in a powder space.
To make the space more welcoming, attempt to dim all incandescent and halogen sources and keep a candle light burning.
One last thing…
You want naturally protect your family & friends from any harm. Therefore, lighting for safety and security is always a top priority. Keep these tips in mind. While you're thinking about the best ways to protect your home, family, and guests, from accidents or crime.
How To Get Art Without A Budget?
Art offers you another wonderful opportunity to reveal your tastes and character throughout your home, so take your time picking the best pieces for your home. And do not think twice to experiment or let unframed prints simply build up.
Focus on the art that you already like, and find the view piece that talk to you. To me these special art-pieces seam to talk to me. Really the moment I find it I know where it will go. Such rare finds are encouraging, and from there it is just a simple question of if you are ready to buy or if you can afford buying it at the time.
If you have a very little budget strategy, there are great deals of smart options quickly provided like art programs, finds from street providers, and websites where you can obtain prints from more popular artists. Similarly, remember that art isn't just framed photos or canvases– it can be things, too, like hanging plates or rugs and decorative sculptures.
Art similarly does not require to match the colors of the area to a tee. In fact, it's more striking when it pops versus contrasting or neutral colors for an unexpected hit of saturated color, print, and needed character.
They say, when it comes to art, the only limit is the sky. However, for most of us the main restriction is our budget. The only rule that you should respect, is that whatever art you like to import into your home design, needs to make your home feel more rounded.
So if you're looking for unique art ideas for your home design. Remember that it's a lot simpler to come by that you think
Particularly if you're attempting to discover unique and affordable art pieces for your home. Sources like eBay yard sale and Goodwill provide a great deal of buying options for low-cost art.
Just take your time and be resourceful. You can even find affordable art at local resale shops, antique markets, and even estate sales. Even if you genuinely do not have a budget to handle art pieces you could as family and friends if they have any extras in the attic that they think would catch your eye and pass in your home.
Or you may even frame glossy Magazine Covers with images that caught your eye. Or if possible invest a few bucks to have your favored art prints properly printed at the local printing shop so they look professional. After you've sourced and curated art pieces. Make sure to actually use them and not just stack them somewhere up.
Are There Easy Ways To Group Art Pieces On walls?
Hanging art work in groupings can produce an interesting search for any space. The easiest grouping is a set: 2 art pieces, framed identically. They can be put side by side or one over the other, in an even or unequal way. In general there are 2 similar and simple ways of grouping and hanging art pieces.
Another basic grouping may be 3 or more art pieces of differing sizes. Each piece needs to be framed in the design and color that works best for that individual piece. It will look the best if one art piece is bigger, than the remaining pieces.
The First Method Is…
For a simple method to establish an organizing wall in your office or home, spread your art work over the flooring in front of the wall location where it will hang.
Reorganize the smaller sized products around the a couple of bigger pieces up until the grouping takes a look of consistency. Make sure to have faces checking out the center of your plan. Expect a balanced circulation of colors, shapes and media.
Envision your products hung low over the furnishings or routing to the baseboard for a designer appearance. Take light switches, outlets and heat ducts into factor to consider.
When the "flooring plan" looks best, move each piece to the wall in the very same relative position.
The Second Approach Is Similar…
Cut paper or craft-paper to size for each product.
Exercise the "flooring" design utilizing these design templates as mentioned above.
Hang the "paper" pieces on the wall utilizing little pieces of detachable tape.
Make required adjustments.
Utilize a safety-pin or pencil to mark the areas where hooks should be in place
Final step is hang the real art piece and enjoy it.
What About Larger Pieces Of Art
Next, select whether you want to hang one substantial art piece. Or would you rather start a gallery wall with overall with terrific juxtapositions (Juxtaposition is an act or instance of placing two elements close together or side by side.
This is often done in order to compare/contrast the two, to show similarities or differences, etc) of pieces to keep the eye moving. When selecting and hanging art throughout your home as variations on scale can make all the difference when wishing to define an area with striking statement-art
For example, if you are lucky enough to have high ceilings in your home, a huge vertical piece will draw the eye up and highlight the location you require handling splendidly. Hang your art pieces at a height where you can have a quick look and enjoy them like you see in art galleries across the world. When its scale becomes a problem, keep in mind that establishing a small piece of art work along a large wall will look off and uneasy.
So if you do have in fact small-scaled framed art pieces for a rather big wall, create a cluster of a minimum of 3 equally sized art pieces, so they seem to be a set that will simply puzzle your visitors. Keep in mind to remove all other furnishings out of this area so it will not be distracting or confusing the eye.
How to accessorize & adding finishing touches?
Accessories & Decoration
This last step in this interior design guide will provide a chance to personalize your space. Do not hesitate out of fear to screw up, there's actually no wrong way as long it feels or looks right to you. The only thing you might want to heed is group in odd numbers 3-5-7 and various shapes, or sizes. As well as to Keep an open mind, and the accessories light, and all be just fine.
Here are the basic and must-have accessories types.

Area Rugs
Throw Pillows
Candles & Candle Holder
Pictures & Frames
Vases & Bowls
Clocks
Light Fixtures
Fireplace Decor
Window Treatments
If not certain, start with the fundamentals like pillows, toss blankets, books, and ornamental items. As well as vases, vessels, sculptural figurines, and valued antiques. In the last layer you should add all these little or big items that are close to your heart and special. Like momenta, or gifts you're your kids…
Take whatever feels easy on the eye and curate or modify the decoration as you go. And forget the old saying to make your space feel complete. Because the fact is that withal the seasonal changes and holidays, there is always a need for change of your decor.
If you like here you can also learn more about Textures and Fabrics.
Keep plenty of free space to put down your hat so to speak. Preserving sufficient empty space is a must. After all, your space still needs to be practical and livable. So do not crowd every surface area, keeping a light hand is always best when decorating a house. And to ensure that there's lots of area to put down your phone or a drink as you must have complimentary surface areas throughout your house. Learn about texture and patterns
Keep in mind that accessories come lot cheaper than any artwork or home furnishings. Therefore, you can be a lot more active in your choices. You further should move your accessories around. Just because you purchase the china vase for the dining room, does not mean it has to stay there forever. Re-arranging things gives your home a fresh look. And you might even discover some groupings you never had thought of before
Following this method will never ever get dull and you will never get bored with your space. And as bonus you can explorer your own inspirations. Heed these suggestions and your area will constantly be progressing, without looking messy or lost. And if you dislike something or just get tired of it gift it to someone or donate it to your thrift store when you shop there for new finds.
Explore yourself, your tastes, and your vision as you embellish your house.
You need only 9-accessories to decorate a cozy home
Conclusion
Well, if you mad it all the way down here you should have at least one useful thing discovered. What was it? Are you
pumped and ready? What will you try first?
If you liked this actionable decorating & design guide, you could join my newsletter. (you can cancel anytime)
Please feel free to leave a comment or question below
As always thanks for reading and sharing 😉
Sources: @ Page2
Maxvisits
startdating denmark