❤ Home Décor - Interior Design
Showing 1–24 of 37 results
Interior Design from Top Home Design Interiors
THD gives you the opportunity to improve your interior design & the look or feel of any room you want.
Create a fulfilling, homey atmosphere with just some additional simple accent furniture and transform your home. Let us walk you through your home and give you some interior design options you'll love. Start with some simple and beautiful entryway furniture that will provide attractive storage and seating options for your guests.
Enjoy our tour even further with some breathtaking room decoration ideas across your home.
You will be excited to find that we provide a great variety of home décor options. Whether our looking for new bedroom decor products or like to decorate your office. You can find what you need to improve any space in feel, form, and function. You will love the new look once you try one of our new window treatments. Or update one of your area rugs or wall-art.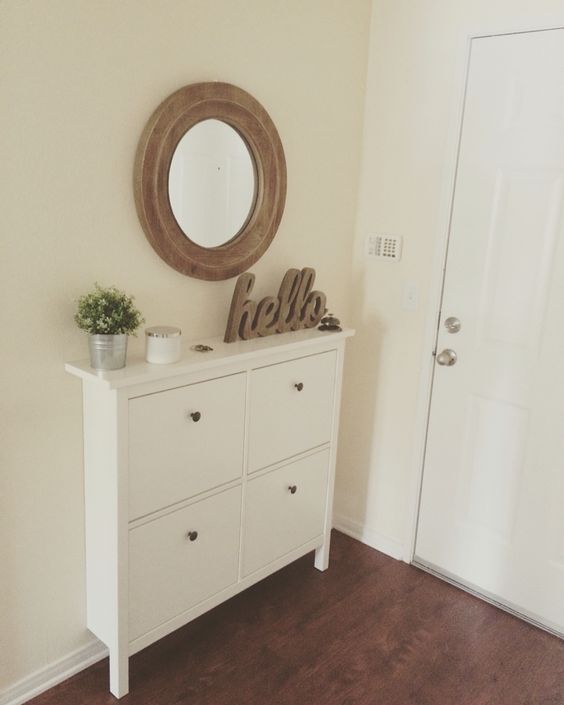 You'll be amazed by how much impact the addition of one or two accent furniture pieces have and deliver an instant, feel of style.
There's simply no shortage of great home decorating ideas. And home design updates. At the world's leading online home design store. While shopping online, your Top Home Design store is loaded with interior design product information and actual customer reviews to provide you with the best shopping experience.
Discover the endless product selection for home design styles from antique to modern, you'll love to find page after page top brands, featured products and hidden bargains or treasures we guarantee that you can find just the perfect item to improve the look and feel of your home, condo, apartment or mobile home.
Here are some very inexpensive Farm-House-Decor-Ideas from Dollar-Tree in this video.
You will enjoy, the fact that besides the sheer overwhelming number of home décor products. Our site features search tools to guide you through the array of blinds and window treatments, narrow down your drapery hardware choices.
Visitors Love our stories because they are an endless supply of ideas and know-how through our online decor project guides.
And here is just a short example home decor story after the interior design video.
House Decor – The Finishing Touch
THE FINISHING TOUCH: Is about the capability to take action. As well as make modifications, where they are required. Simply apply the following tips. And if you require help, ask a buddy for some input. On what he/she likes while you are using home accents and also the sound judgment technique in order to help along that course.
Let's get started…
You have actually currently forked out, cash as well as sources, updating your home with brand-new paint, wallpaper, and flooring. Or whatever it required to reach this final stage in your interior design.
You should start your decorating project in one room. And continue to do so one room at a time. And first, decide what items you want to replace, to begin with. I am talking about the small decor items and not any huge furnishings.
You should simply sit down and take a look around.
Are you pleased with your existing furnishings, otherwise consider reupholstering your furniture section. Or if you feel it is necessary, you could browse our furnishings shops.
And if you possibly make the decision that exactly what you have is great, that's fine. Whatever you decide, if it's brand-new furnishings, brand-new textile or maintaining just what you have; ensure it assimilates a good idea to your space.
Currently, you have the ideal furnishings in position, and you should check out your doors and windows.
Unless you reside in the ideal all year environment or have the current shielding for your home windows set up.
You might wish to think about some kind of blinds or drapes that will certainly protect from the cool as well as the sunlight. There are textile or plastic drapes, timber or plastic shutters, blinds and also tones that might aid.
Windows, as well as doors, offer you sights as well as if you're pleased with these sights after that capitalize on it.
Try different options and looks by rolling up or relapsing or folding open your drapes, shutters or blinds.
Obviously, these drapes, as well as blinds are available in a wide selection of colors. As well as textiles combinations.
You need to make sure to choose a proper color mix. You could get inspiration by browsing our window treatment section.
Or obtain an interior decoration magazine to find some trendy suggestions. Enhancing the look, with these new home window dressings, will significantly enhance the ambiance within the space.
Okay, begin to return gradually various other items in your room.
The biggest things initially. You'll recognize in your heart, exactly what ought to go as well as just what could stay.
Attempt relocating your things to a different area. And check them out from various angles & settings too.
Feel just what suits the eye.
Next, you should use some help. You should have a friend or your hubby hold wall art where you think it should go. And move it in various directions to see where it looks best.
Wall-Art is surface decoration from pictures to mirrors and anything else that hangs or sticks on the wall surface.
Other than lights, which however might be taken into consideration for re-decoration.
So we could have mounted art. Or art without frameworks. And even open structures, over a wall surface, to provide it a specific look. Think of an Industrial design style. Where you frequently find exposed framing or brick.
Materials like steel, wood, glass, and plastic could be incorporated in the development of your wall decoration.
Tapestry is a kind of hefty woven fabric that could likewise ruin the look of your houses wall surfaces.
You could have products like clocks, mirrors as well as various other individual designing touches placed straight on the wall surfaces or on shelving of some type.
If you're alone, utilize some painter's tape, then make an overview for your art item. You need to remember this tape eliminates quickly.
If you have a number of photos, make some type of plan relying on the dimension of the structures.
You should try various places for your wall art and decor till you find the perfect charming spot.
Your lighting fixture
You best start with the bigger flooring lights. After that, your table lights, connect them in as well as activate.
Do you require any type of added lights? Possibly an a chandelier or maybe wall sconce illumination, to cheer up an art piece job.
If you require greater than flooring or table lights you could need to have some electric job done. So think of that.
Every little thing matters now
You could choose to change a couple of points. I promise that'll be all right. Just try not to stuff your area.
Correct positioning as well as those particular ornamental touches will certainly enhance your interior design.
It will put your mind at ease that ones you're ready to start your project. You'll find here plenty of free help on how you best plan your interior design project. Like how to create a cozy nook or design the perfect small office space, and beautiful kitchen decor plus much more.
Further, you will enjoy the full support of our local service professionals in case you rather hire some help.