Hello, I often get asked this question. And you probably are wondering as well if you should replace, refinish or reface your old kitchen cabinetry. Well, If you replace or refinish your old cabinets is up to you. The Easy 9-Step Kitchen Cabinet Refinishing & 3 tutorial Videos will help you decide. Whether you're refacing, refinishing or replacing your old cabinetry, One thing is for sure the first two are far more affordable than the last option.
Let's say you like to spruce up your kitchen cabinets.
However, you realized that it would get too expensive. Maybe you should consider refacing your old cabinetry.
The cost of kitchen cabinet refacing is significantly lower than the expense of entirely gutting your kitchen. And as bonus it is done in a much shorter time period.
Kitchen cabinet refacing can be an excellent choice if you want to makeover your entire kitchen on a limited budget.
How is for you to decide…
Kitchen Replacements:
Question:
Do you want or need to change the kitchen layout?
With project totals ranging from $20.000 to $60,000 Dollars it is no surprise, that the majority of homeowners avoid the additional expense of changing the floor plan. Typically, the kitchen area is sufficient designed and practical. Therefore, it is truly not necessary to rip the cabinets out.
Are your existing cabinets better built than those new ones that fit your budget?
You should also consider your cabinetry age and condition…
Often today's product requirements are from less quality than what you can find in craftsmen, Victorian or other historic homes.
Therefore, you can conserve the better quality by upgrading your existing cabinets. Plus keep in mind that they are already set up, leveled, completed and functional.
TIP: Kitchen cabinet refacing can save you anywhere from 40-50% of the total replacement costs.
So if a typical size kitchen (10' x 12') normally costs $12,000 to $20,000 a refaced project for the same size kitchen is generally $7,000 to $10,000.".
So choosing a kitchen cabinet refacing rather of changing the kitchen cabinetry should be a no-brainer. Giving you will really be getting all the benefits of a significant custom-made redesign project at a lot less expensive rate.
What is a kitchen cabinet refacing project?
* Cabinet refacing generally means like the word says changing the facing. That means covering the outside of your existing cabinet boxes with a brand-new laminate skin.
* Further it usually includes doors and drawer fronts replacement
* as well as brand-new hardware.
You should know that a cabinet refacing project can be completed in a fairly short time (a few days). Even if performed in a DIY manner.
With brand-new kitchen cabinet hardware installed, your cabinets will not only look like brand-new. They will also perform much better because of the installation of new drawer pulls, roll-out racks and organizer systems.
How much does it cost to refinish kitchen cabinetry with hardware and all in 2019 / 2020
The average $7,500 – $10,000 kitchen cabinet refacing cost are about 40%- 50% cheaper than new custom build cabinetry
However, the total cost of refacing your kitchen cabinetry will greatly depend upon the amount of cabinets. The type & quality of the finish veneer, doors, and drawers. As well as the hardware options like hinges, door knobs, drawer-pulls and so on.
How do these cost break down from?
The Expenses for a professional refacing for a common 10 by 12-foot cooking area start at $1,000 to $3,000 for laminate veneers, however they can go as high as $2,500 to $6,000 for high –quality wood veneers.
That alone brings costs upwards of $9,000 prevailing for bigger kitchens utilizing high-quality wood veneers.
In addition, the Hardware alone can cost you an extra $2 to $50 per piece, depending upon how elegant or fancy you wish to be.
How Cabinet Refacing Works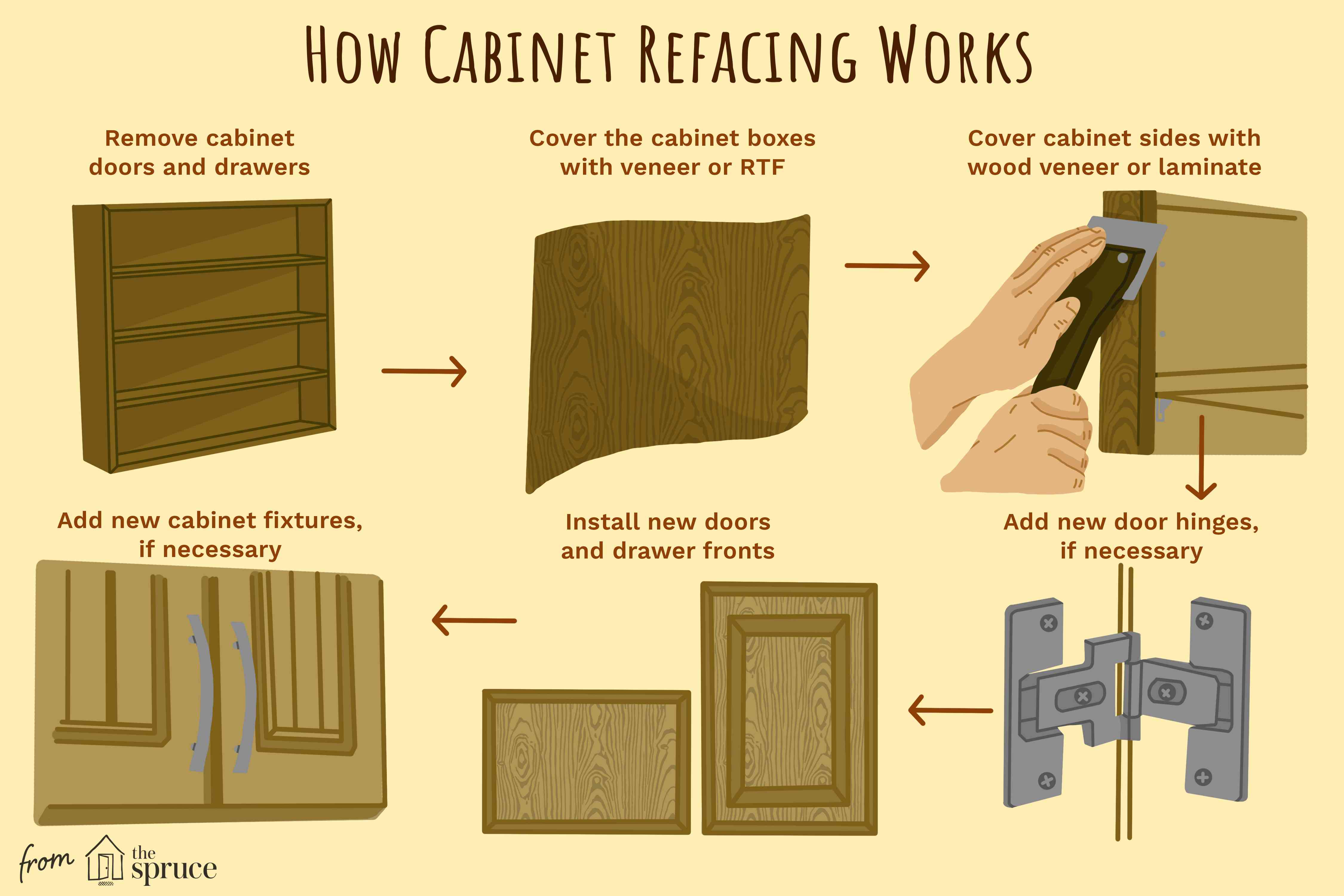 How do the refacing cost compare to new cabinetry?
In comparison, brand-new cabinets can be set up for $4,000 to $5,000 for off-the-shelf stock cabinets, or upwards of $20,000 for brand-new custom-made cabinets.
How can you easily clean off old Paint from Hardware?
1. Place the hardware in boiling water, while you fill the sink with ice-water. After a few minutes the hardware should be hot.
2. Now remove the hardware with some tongues or similar from the hot water and toss it into the ice water.
3. The temperature difference will cause most of the paint to pop right off.
What About Kitchen Cabinet Refinishing?
Kitchen cabinetry refinishing can vary from merely repainting existing cabinets and drawer fronts. To painting the boxes and replacing the cabinet doors. And upgrading the cabinet hardware. Or even adding some veneer or other ornamental components are optional
.
Before You Start Your Kitchen Cabinet Refinishing
Among the most typical methods of furniture restoration is furniture refinishing. Refinishing furniture can revive pianos, tables, chairs, cabinets, bookcases, fashion jewelry boxes and other products that have actually begun to look a bit too used.
First you should decide whether or not you can and want to do it yourself. After all, some methods take only a couple of hours, some sandpaper, and new paint or stain.
While in a lot of cases this holds true, the material and condition of your cabinetry play an important factor. As well as some of you personal goals like new hardware, pulls, and organizer that require some time and skill to be installed.
You might discover that, for these jobs, employing a pro like a painter or handyman or even a cabinet maker will cost less than expected. And they take far less time than if you were to do all these jobs yourself.
Also if you are planning to work on Antique Furniture, you should seek advice from an antiques appraiser before you ruin something from value.
There are rare and collectible furniture pieces that will decline in value if the cabinets refinished.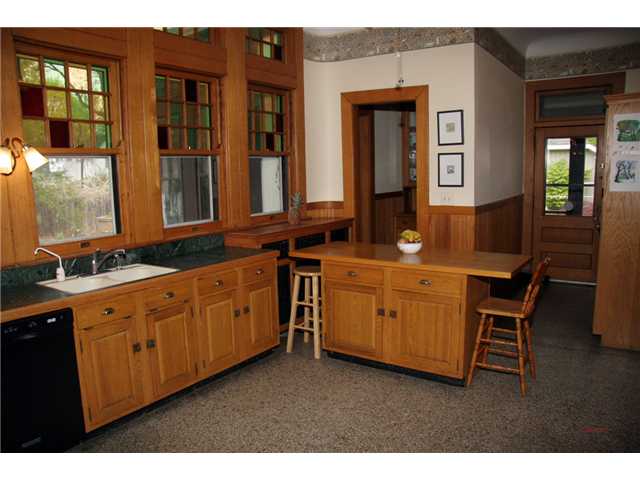 So if you've purchased an antique dining-room table, coffee table or cabinet.
Refinishing it might reduce the value of the piece and you may be better off to give it an extensive professional cleaning.
Let's look at Kitchen Cabinet Refinishing
Ways To Get Started: It should be clear that you use protective clothes and ensure that your workspace is well-ventilated when you're refinishing your cabinets. And do not forget to follow all security preventative measures on the refinishing product labels. It is also always a good to practice good work safety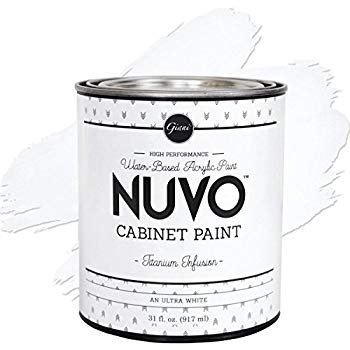 Nuvo Titanium Infusion Paint Kit
Don't just live with your outdated kitchen cabinets, LOVE them! Nuvo is a DIY one-day cabinet refinish process that does not require any cabinet removal or priming! Get professional-looking results with just a roller and brush!
Each kit covers approximately 100 square feet (40 linear feet), the typical kitchen size.
Testing:
To begin your furniture-refinishing job, it's typically best to choose an more hidden area that is not as obvious like the hidden side panel the cabinet inside as a test area.
In this area (close to the backside or a section close to the bottom) you could start the furniture refinishing by sanding of a little section of the existing finish.
You should start your project this way, so you will be able to see exactly what you're up against. You will learn how hard it was to remove the old finish. And you will be able to tell if your cabinet box is made from solid wood, plywood or those MDF panel.
Keep in mind that basic surface areas like a side wall are much easier to refinish than the elaborate trim & corner work. You may need to utilize a paint stripper and a scraper instead of a sander. Varnishes are applied to protect furniture and hardwood flooring from getting scratched up. And this same quality will hinder you from simply sanding of the varnish finish.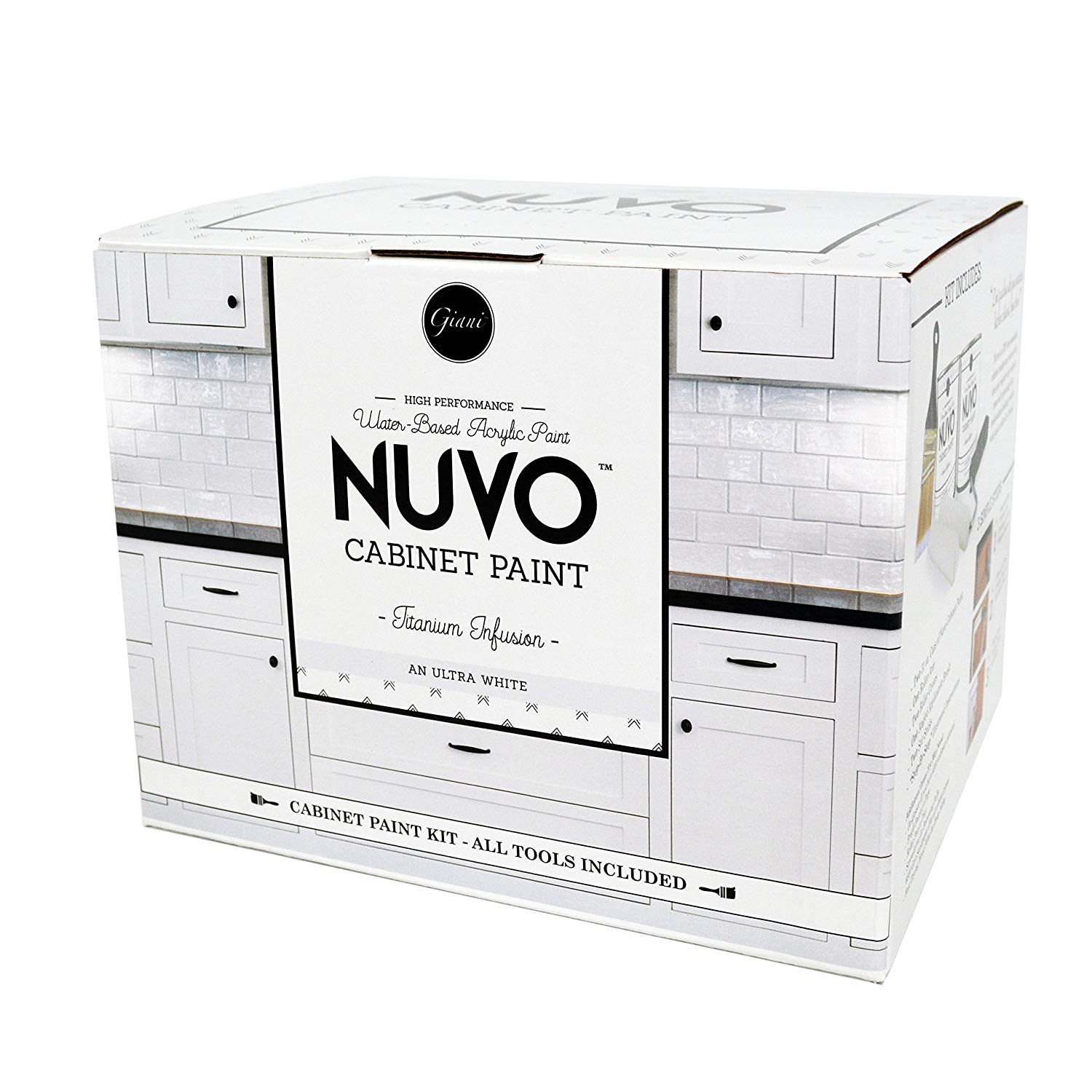 A chemical paint stripper will make that much easier. However, it is also a very messy process.
In Some cases it is best to use a heat gun and a scraper to remove oil-base-paint or acrylic.
Either way as soon as you've figured out the best ways to remove the old finish you can start dismantling hardware, doors, and drawers.
The following steps need to be taking if you want to stain or clear- finish your cabinetry
2.Next we move if possible the work outdoors or a garage to remove the old varnish and paint.
Take the doors off your cabinets and eliminate the hinges and other hardware. It will be a lot easier to work on a flat surface.
3. Inspect to see what damage is done to the cabinets.
If there is just small damage use some wood filler or epoxy compound. Such as dark discolorations around the door edges from handling, simply clean these locations.
4. Use a steel wool pad to remove dark spots and discolorations as well as stubborn paint spots.
Dip the pad in paint thinner, mineral spirits, or turpentine, and gently scrub the entire surface area, cleansing and dulling it so the brand-new surface will stick.
If you discover you have more than simply a couple of stained spots, use a chemical re finisher – a strong solvent cleaner that dissolves part of the old varnish.
Ask a professional at your regional paint shop to recommend an excellent paint and varnish remover. And follow the manufacturer instructions to a t.
5. The cabinet's surface area ought to be smooth and uniformly colored after you've scrubbed the entire surface area.
. If you discover that it isn't, simply clean the whole cabinet in long, overlapping strokes with fresh clean re finisher and new steel wool in long, overlapping strokes.
So the majority of the new stain can penetrate the wood. By now the wood should feel very smooth.
6.Rinse all surface according to your paint stripper instructions most times with soapy water and clean all residue or dust off & let it dry.
Enjoy The Staining video
7.Refinishing: Apply Stain & Finish
Apply with a clean brush or rag the wood stain of your choice I recommend water & oil-based Minwax. Follow the instruction for best results.
Usually you apply a coat of stain, wait for a few minutes, and then wipe the excess stain of with a soft rag or old towel.
Use fresh steel wool (not the soap pads) to clean the wood surface between coats. The more often you apply stain than darker the color will be.
8.After required dry time (instructions)
Apply the in the instructions recommended clear coat finish in the same manner as you applied the stain. 2-3 coats should be sufficient.
All clear surfaces are low-odor and the majority of are offered in either shiny or satin surface. Use numerous coats for a thicker surface.
9.Attach hardware and reinstall doors and drawers
Kitchen Cabinet Refinishing with Paint:
Click here for paint kit order options and details
There are situations where you actually can't sand of finishes like on cabinetry that is not made from solid wood.
MDF – Furniture (Laminated Particle Boards) has only a plastic like laminate finish and if by sanding it off you will expose the MDF.
What would a be a health hazard and b counter-productive, since MDF will soak up any moister and swell.
If your budget does not stand for new doors, you can simply paint your existing ones after a good cleanup. How to proceed in this matter follows next.
Note: If your budget allows it, you should check into buying unfinished solid wood cabinet doors. Thrift Stores like Rehab and Flee Markets are a good and cheap source. And not only for kitchen cabinetry,
Remove all hardware doors and drawers
Clean all surface with soapy water and rinse all residue off with clear water & let it dry
Primer all surfaces with an oil base primer (Zinsser)
Use fine sandpaper 200 Grid and up, for sanding the primed surface smooth
Apply 2 coats of your desired finish paint (acrylic / latex)
After drying finish cabinets with 1-2 coats of clear finish to protect the paint surface
Reassemble the cabinetry with either new or cleaned hardware
By following the steps above, you're sure to enjoy your newly-refinished, stunning kitchen cabinets for many more years.
Watch the Video on How to refinish your kitchen Cabinet without Sanding
Know, I would like to turn it over to you
Did this Article help you? Do you need more information?
Please comment below and I will answer your questions as good as I can.
If you like this post don't forget to share it. 🙂 Thanks for reading
JK
Browse Kitchen decor for ideas