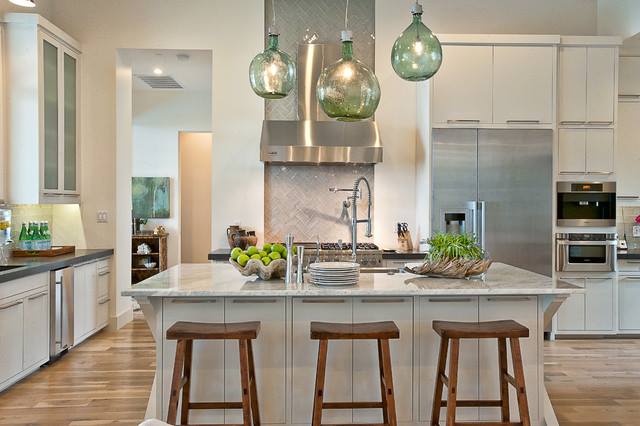 What are The Best Kitchen Island Design For Modern Kitchens and Small Kitchen?
Browse 130 of the Best Kitchen Island of the last decade, No matter If you're building a new kitchen or update an old one. You need to include some of our best kitchen island design ideas in your kitchen Counter Space.
And you are not alone, according to a survey by the National Association of Home Builders. Over 70% of home buyers desire a kitchen island.
Compare country kitchen island & rustic kitchen island styles. Choose from custom-built & portable kitchen Cooking Island Design, compare prices of top rated products in our online shop. You can Enjoy the Video & browse our Photos.
What is even more pressing is that of those homeowners, 50% consider it an essential.
This makes it obvious to us, that including a Kitchen Island is a sound and monetary investment.
Therefore, we collected great Kitchens with Island Design Ideas from around the web for your inspiration. And edited our 111 Kitchen Island Ideas Pictures Video. We also included kitchen island design ideas for small spaces as bonus in this video.
You will further find in this article, Kitchen Design Ideas & Tips to make your kitchen update a raving success as well. We will give you ideas for kitchen islands with seating. And show you kitchen islands with butcher block top as well as stone tops

And I would love to invite you to browse the pictures of gorgeous kitchens with islands for layout ideas and design ideas for kitchen cabinets
Watch the Kitchen Island Ideas & Designs Video below!

The Island Design choice will be yours.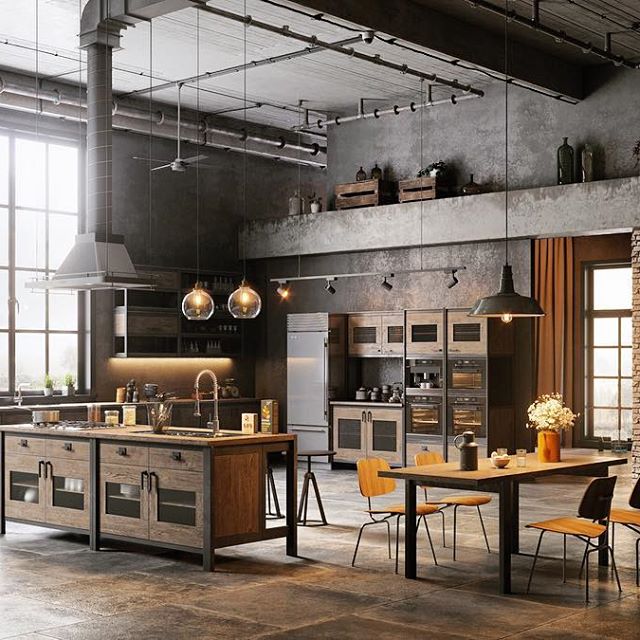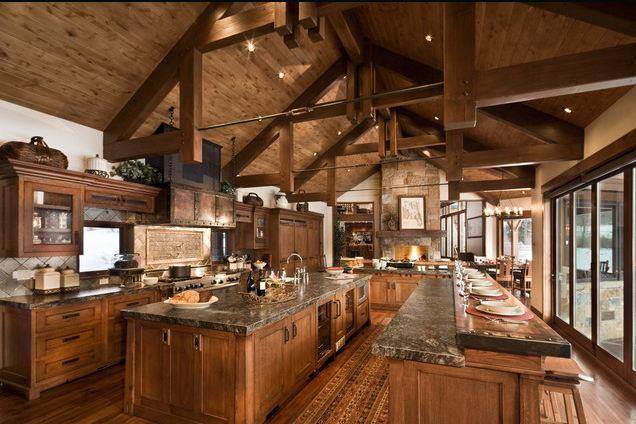 Even though all of these kitchen island design ideas are very inspiring, you should take some time and think this through. Or at least mull it over to decide if a Kitchen Island is definitely what your kitchen is missing.
For starters your kitchen space needs to be big enough for an island. Generally speaking, your kitchen should be at least 8 feet deep and more than 13 feet long.
The minimum size of the actual island will similarly depend on the general provided area. However, for a smaller kitchen, a prefabricated Kitchen Island of about 5 feet in length and about 30 inches deep could provide a viable solution.
You need to ensure that there is sufficient room to walk in between the island and kitchen cabinetry in addition to open all doors (cabinets, dishwasher, trash compost bin, etc.).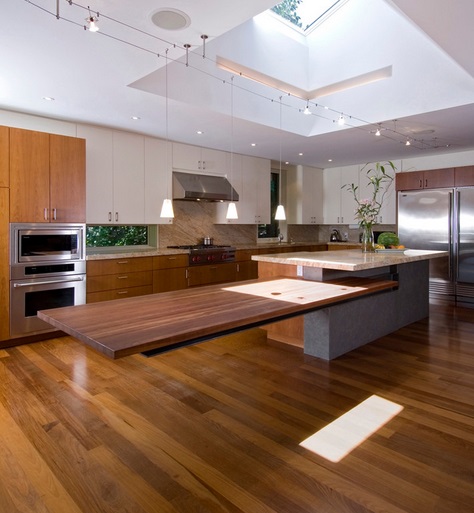 If you plan on a kitchen Island with seating. You need to have the extra space for bar stools or chairs at the island. Because is would be a terrible experience. If you had only inches of space left to pass the bar chairs while they are used.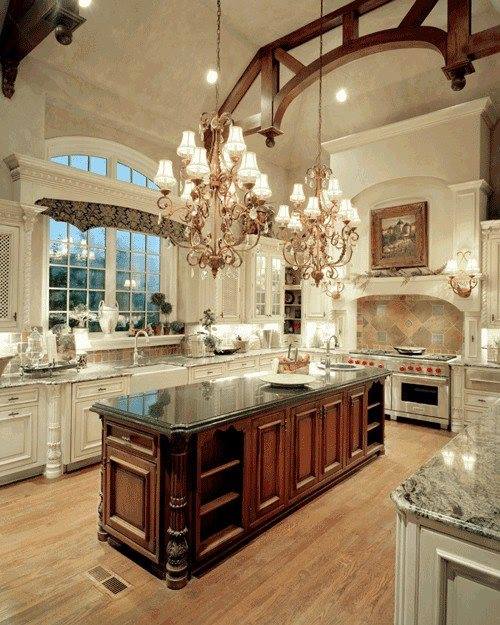 Unless your kitchen -Space is at least 8 feet by 14 feet long, I would not don't even think about installing a kitchen island.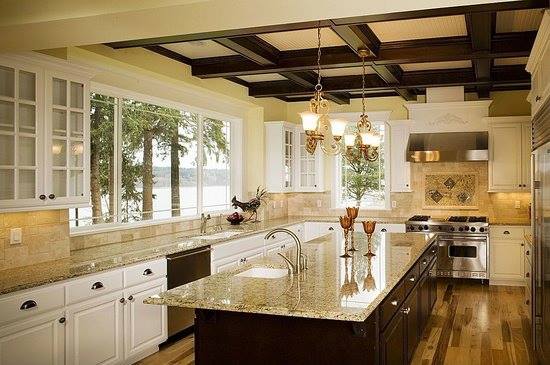 Either way let's get the kitchens with Island design started.

The Kitchen has actually 3 main style aspects;
the cabinets,
the work area and
the kitchen appliances.
The cabinets are used for storage. While the counter tops are used as work area for cooking, cutting and for the smaller appliances like Coffee Brewer or a Mixer.
Up until after World War II, in the United States all 3 were provided by stand alone furniture pieces. In most European kitchen huge work tables became the magnets for the households in addition to helpful counter space.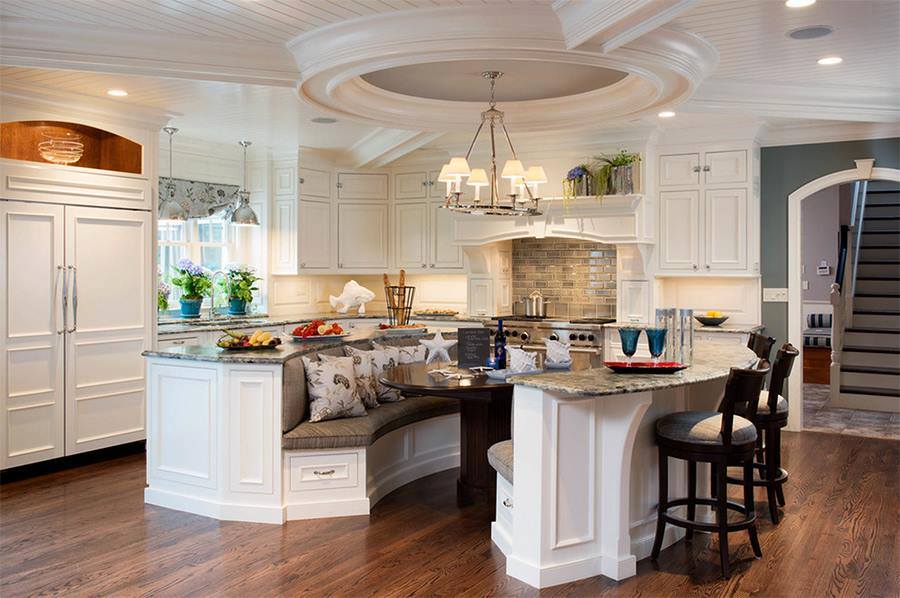 After World War II, when there was a boom of cookie cutter house structure in the U.S., cooking locations got incorporated in cabinets and counters.
The kitchen ended up being more utilitarian and was usually reserved for the female members of the house. Back then the kitchen was exclusively for cooking. While a dining room was designated for the actual meal consumption and all other activities.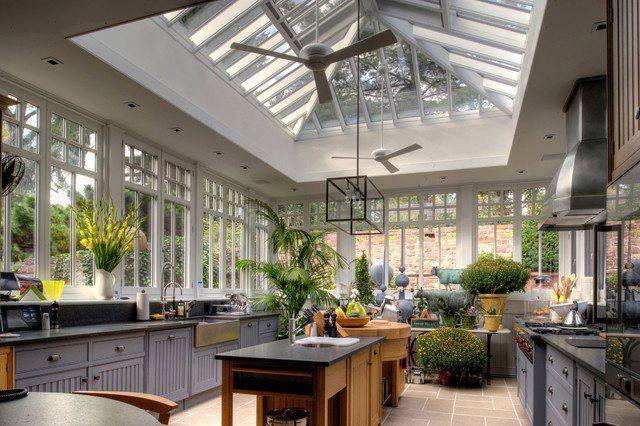 Modern kitchen have gone back to the older style of a more social, open and customized kitchen location. Everyone end up in the kitchen area.
It once again appears to be the area to connect more frequently.
And often there is more than one cook preparing a meal. Finally whole families utilize the location for hanging out again.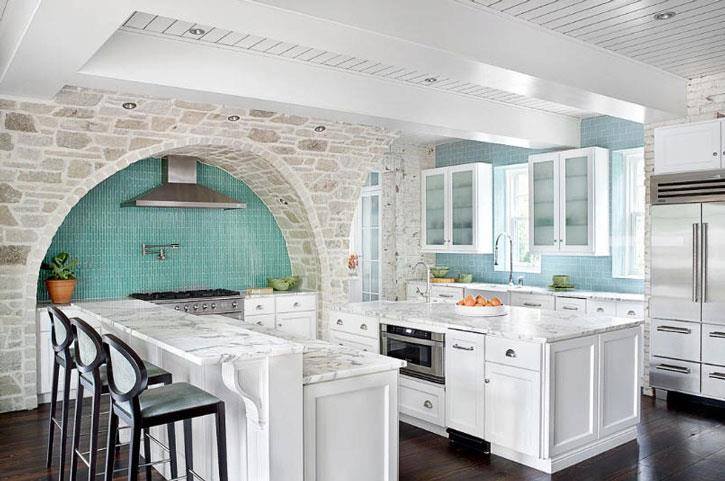 So it is really no surprise that one new design aspect that slipped into the kitchen area. And as it (re) progressed the huge kitchen table out of the past became the kitchen island. The Kitchen Island seems to be bringing back the idea of the credible work table; recently it is oh so flexible.
Most Kitchens with Island Designs work best in L, U and G formed Kitchen layout. However, we like to mix things up …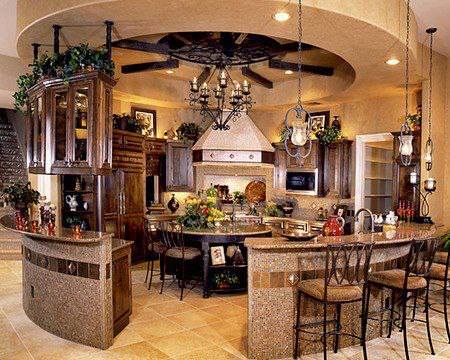 These shapes make for fairly enclosed kitchen locations and the centered island can help to motivate more interaction into the center space without making the flow unpleasant. However, it is absolutely possible to use a kitchen with Island in an open floor plans as well. As you can find in many of our 130 kitchen island design photos.
What if I need to create my kitchen-Island on a Budget?
At this point you need to think of what your goal for the island is.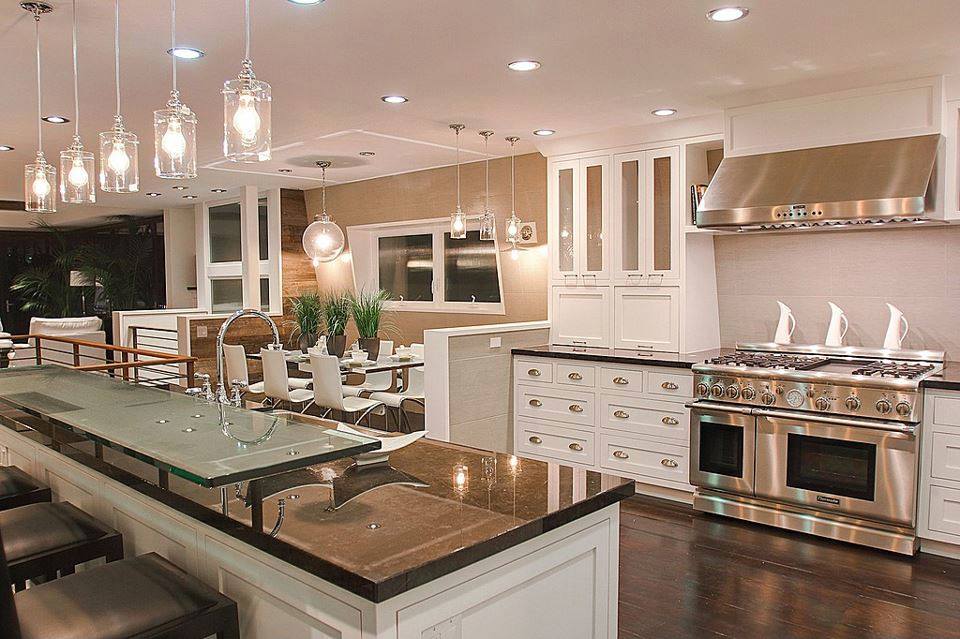 In other words how do you want to use it? The island is available from all sides and depending upon size can have lots of applications. Think of the kitchen features that your Island should provide. For example do you need Island bar-chairs?
For instance, kids can use it as a table to do research study on while supper is being prepared.
Or, the stove top can be on the island and assistants can utilize it to chop, stir and complete the prep work.
If there are several cooks, a totally free standing structure like the island is practical and will offer you more area to move and prepare food together without getting into each others way.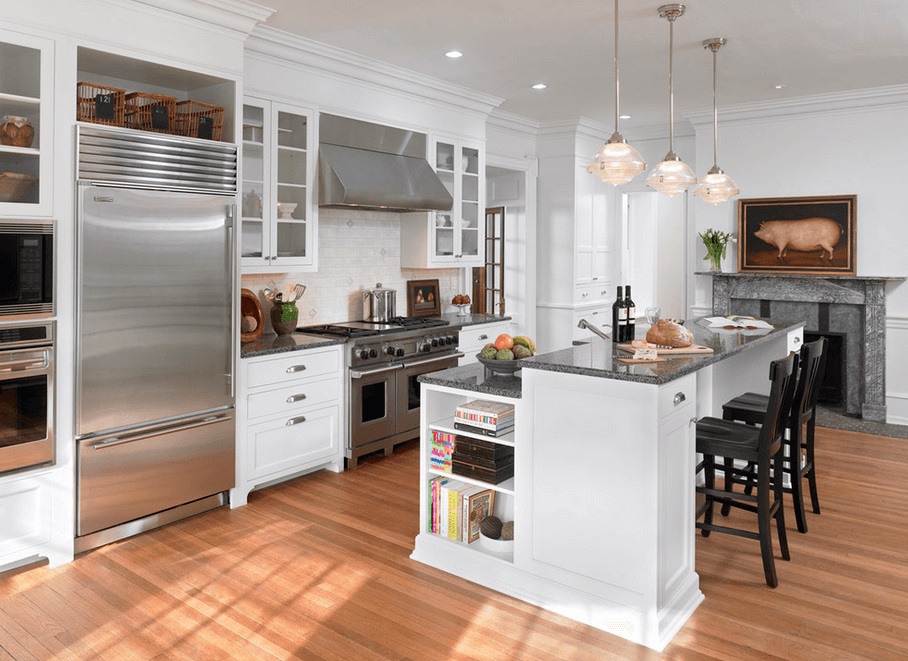 Perhaps you will utilize it to develop buffets that people can access while you continue to cook on the other counter space.
A properly established island can likewise operate as a casual dining or breakfast location. This eating area is more similar to a genuine table and more social than a depressing single line countertop seating strategy.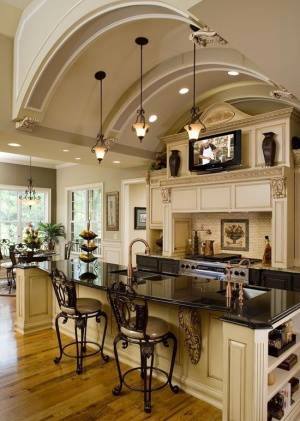 Depending upon your requirements, you can select to put a sink or a stove top on the island. Or you can leave it as pure counter space.
It can be multi-level and custom-made shaped or rectangular and level. Much more, you can utilize the block as extra storage by consisting of drawers and doors.
All these options will determine your required budget. Therefor, if you need to bring the price down, change to the cheaper options.
Kitchens with Island can add a lot of functionality to your space.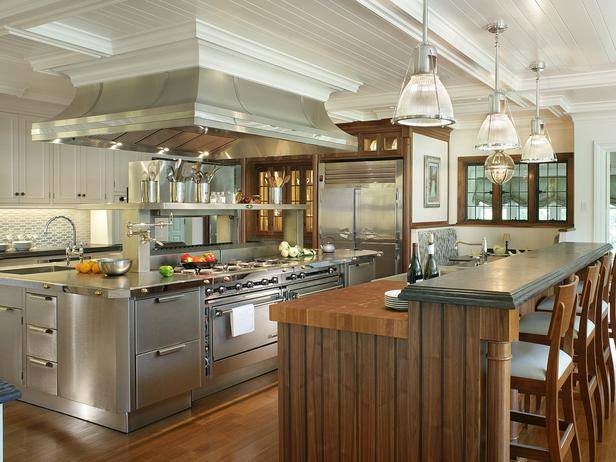 And you can structure your kitchen with island ideas, to assist you. Just think of how you want to make use of this new kitchen area.
It works as an area where people gather. However, it also works as a border. By separating the cooks from those that are cleaning.
The Marble Island Creates the Focal Point Of Your Design Dreams
Last but not least, keep in mind that even a small Kitchen Island becomes the focal point in your kitchen area. So not only functionally, but also aesthetically planning is key to make your project a raving success.
It is a lot of times, a large piece of immovable furnishings. Even though there are some mobile options as well.
By putting it in the middle of the space, you are putting it in the spotlight. You can make it stand out more by using various marble countertops. And those white cabinetry boxes can be the remainder of an old kitchen.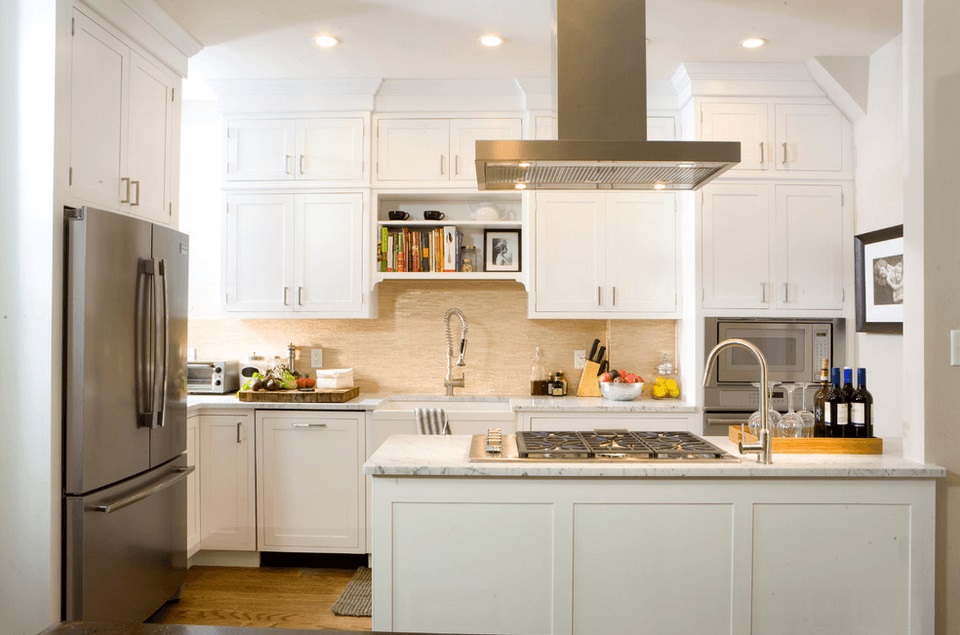 Or you can for example blend your white island in with your white kitchen cabinetry by matching it completely.
There are great deals of ornamental components that can be used to enhance the any cabinetry
.
Not to mention the color options that you could find at Benjamin Moore or other Paint Suppliers.
Plus there are countless decorative moldings that enrich the the cabinetry with details & beauty.
The kitchen island is a terrific addition if you're cooking area can accommodate it. Check if you need one.
Do you currently have sufficient storage and counter space and a table for your kids to play? And do you have the needed space to fit one in?
If so get started because creating it, is the fun part.
Each Of our best Kitchen Island can serve a number of purposes.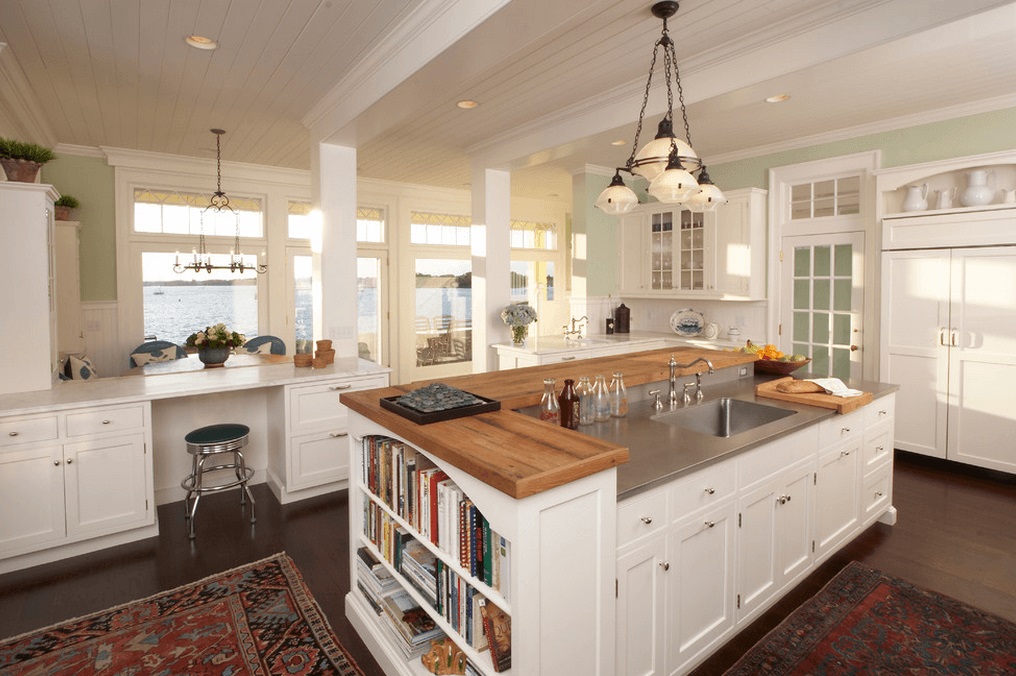 In addition to being a visual anchor in the space, they similarly assist increase the space's performance.
Consider what kind of design (whether custom-made or prefabricated) is going to provide you with the most value. Ask yourself: How will I use the kitchen Island the most?
What particular functions will improve the existing cooking area? What does the kitchen need?
Do you need Kitchen Island Ideas with Seating?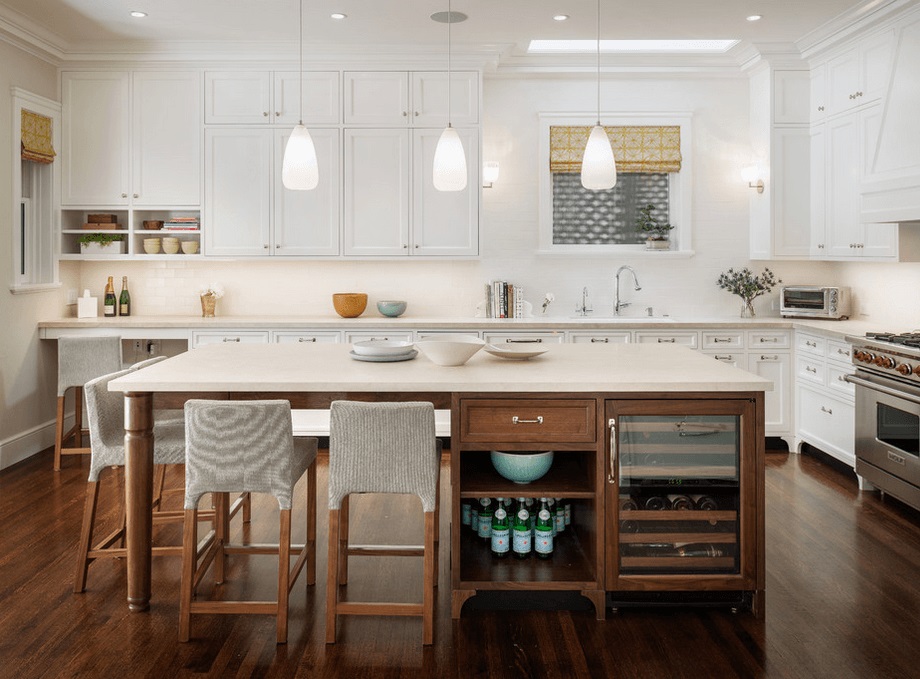 If you are lacking cabinet area, you'll desire storage. If you do not have a cooking location or dining room table (and even if you do), additional seating might be an issue.
There are several ways you can approach your Kitchen with Island Design choices.
And you need to consider that an island uses up a substantial amount of floor space.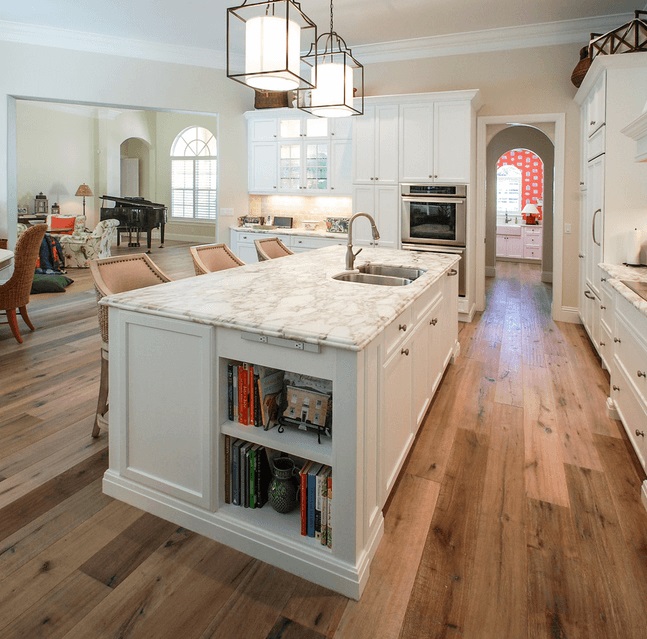 So I urge you that it's worth whatever time it takes to make every aspect of your kitchen island design as deliberate as needed. Don't let anybody rush you in any of those decisions.
Since we in general placing the kitchen island in the center of the room. I want to mention that this positioning does not always work best.
A border island, for example, might work much better with open layout. The actual shapes and size of your kitchen arrangement are likewise determined by area's design.
You best allow for a minimum of 36-48 inches in between the boundary of the island and the surrounding cabinets so there's sufficient room for people to walk around.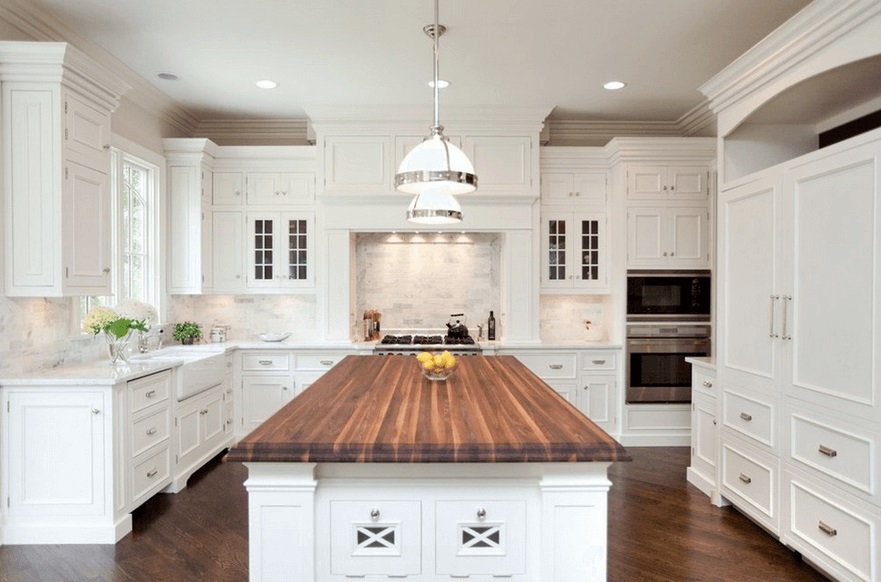 From developing more counter space to including extra seating, we've picked a couple of different kitchen island ideas that will help you to get the most out of our collection for your own situation.
Select one or include several of the design goals from below. This will help to lock in your most important kitchen island functions. And from there, you can develop a concept or design that will work the best in your space.
The top goals for a Kitchen Island Design usually are:
To create more counter space and storage.

Transfer to a Multi–Level Kitchen

Create kitchen island with seating

Optimized utilization of the area
Let's add a little color to our kitchen Island to emphasis on the focal point.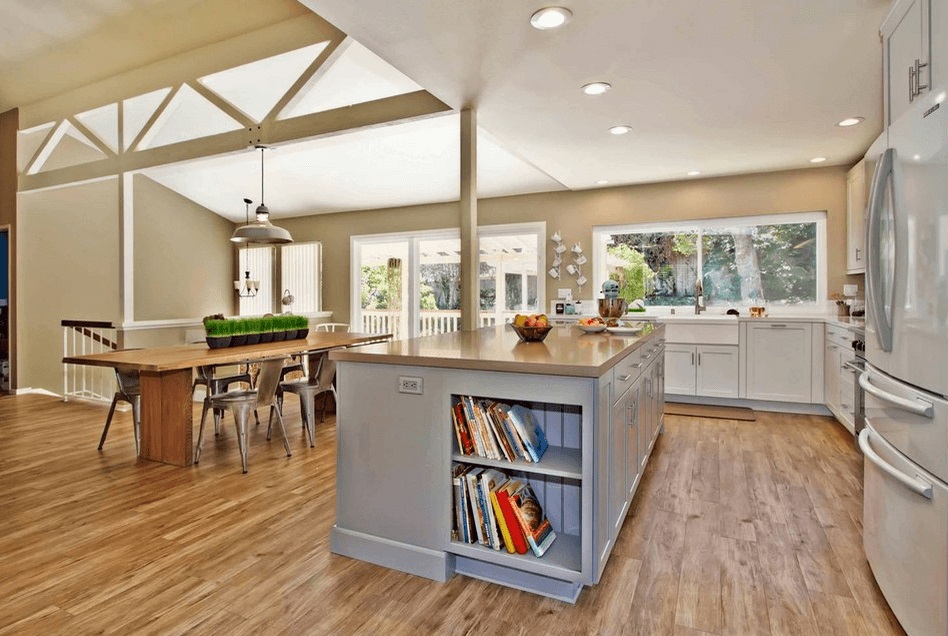 Keep it simple while adding value by using an island to substantially increase the quantity of counter space in your kitchen. You probably already have studied the latest of themes for kitchen. And you have tons of countertops decorating ideas.
Having more counter space consists of apparent advantages: more area for meal preparation, numerous chefs and can work as an eating location.
Produce contrast by making use of a various material or color for the island counters than you carried out in the remainder of the space. If your regular counter tops are white quartz, try black or a dark stained wood for the island.
Whether your kitchen does have a dinner table or you're aiming on a more casual bar-seating option.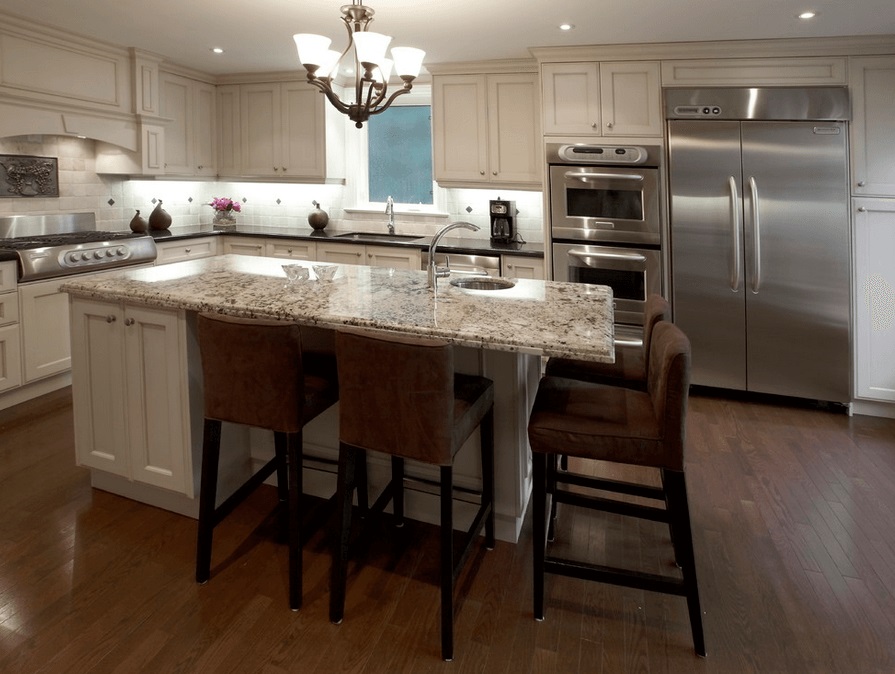 Adding low-profile seating to the island is an easy way to increase performance and make the environment more social for both visitors and the cook.
Develop a breakfast bar or dining table, and leave a counter overhang that uses adequate room to tuck the chairs or stools below when not in usage.
Including sinks or stove tops into the surface area of the kitchen island is one technique to spread the workflow throughout the cooking area.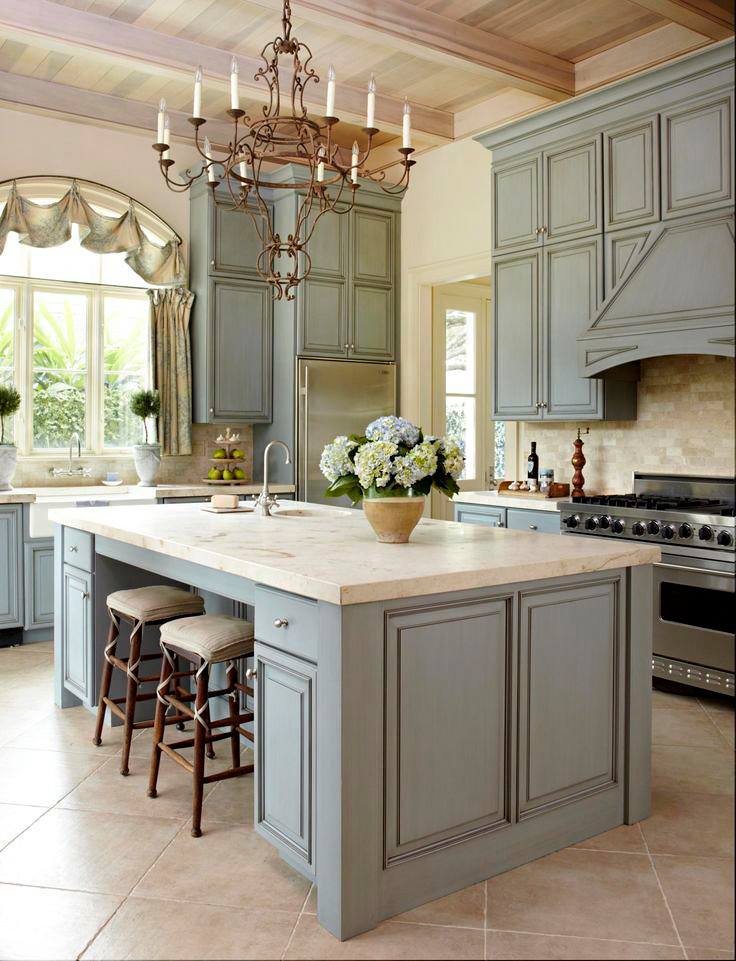 The Setup can be challenging, so take note of information like ventilation and pipes. These will need to run either downward through the floor (most normal in islands). Or you need to include overhead venting which can get costly. Plus it requires additional needed space for pipes running through the top cabinet.
Add another visual dynamic by establishing variation in the height of your kitchen island.
Add another visual dynamic by establishing variation in the height of your kitchen island. Utilizing the island for several functions, like cooking & consuming foods. Both will optimize the utility and make it feel like 2 different areas.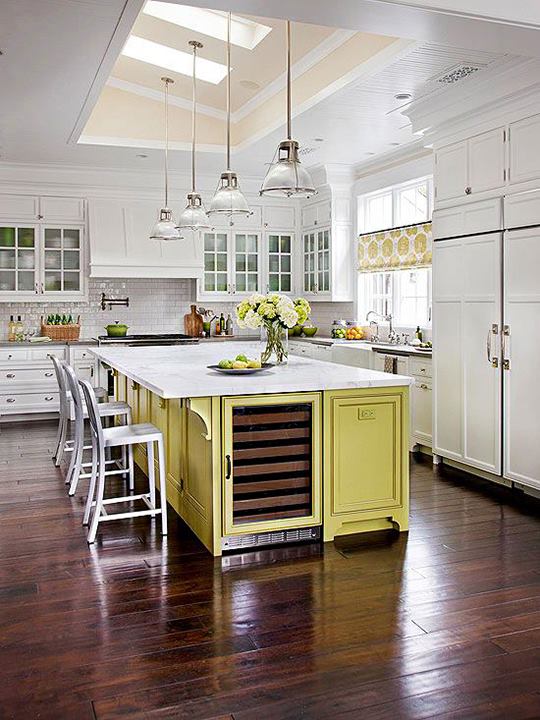 Or, place a sink or a stove top on the lower level and create a breakfast bar on an elevated second tier. You could than finish the backsplash of your Island Bar with the same subway tile as you did in on your kitchen wall.
Get more extra storage space
In addition to developing more counter space, an island is also a method to add more storage.
What in turn help to organize kitchen drawers, cupboards and backers rack.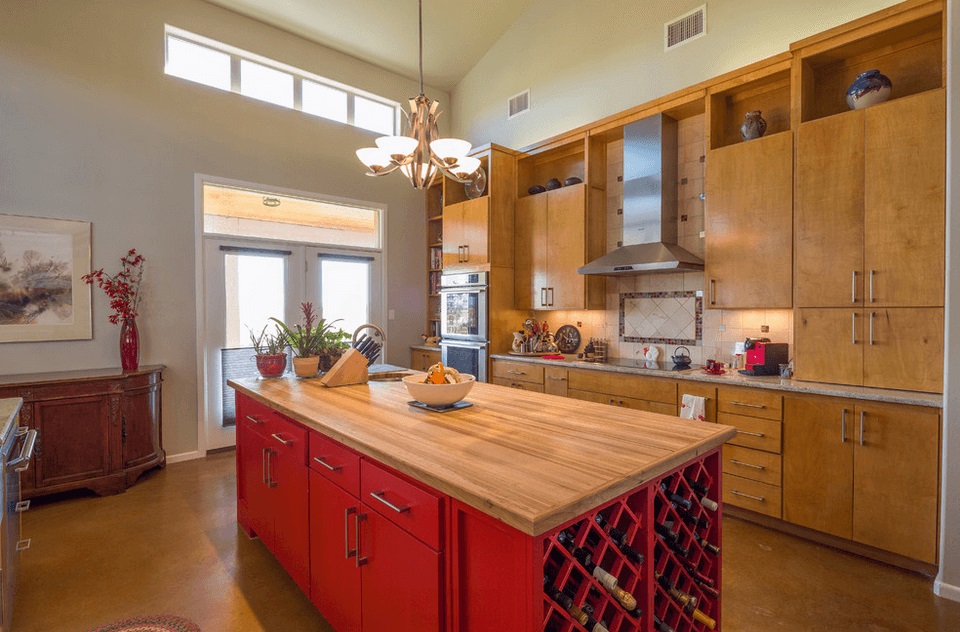 This is useful particularly if home appliances use up a lot of counter space. As well as if you're like to display specific decorations.
Store meals and pots within reach and keep less used kitchen gadgets out of sight. Another option is to utilize open shelving to show cookbooks or other products.
Use of the space above the Island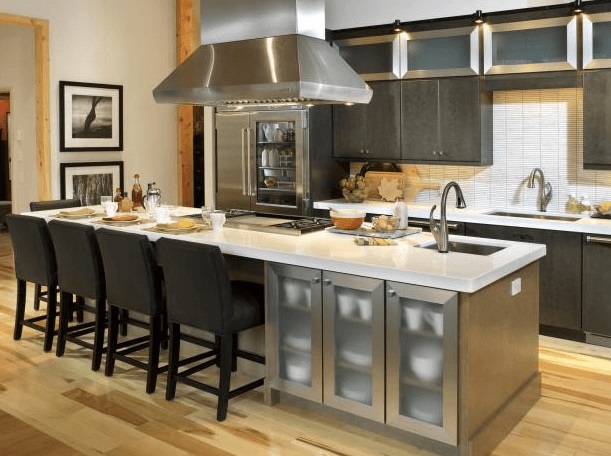 You should take full advantage of using the area above your kitchen Island. The use of suspended storage is currently a very popular decision.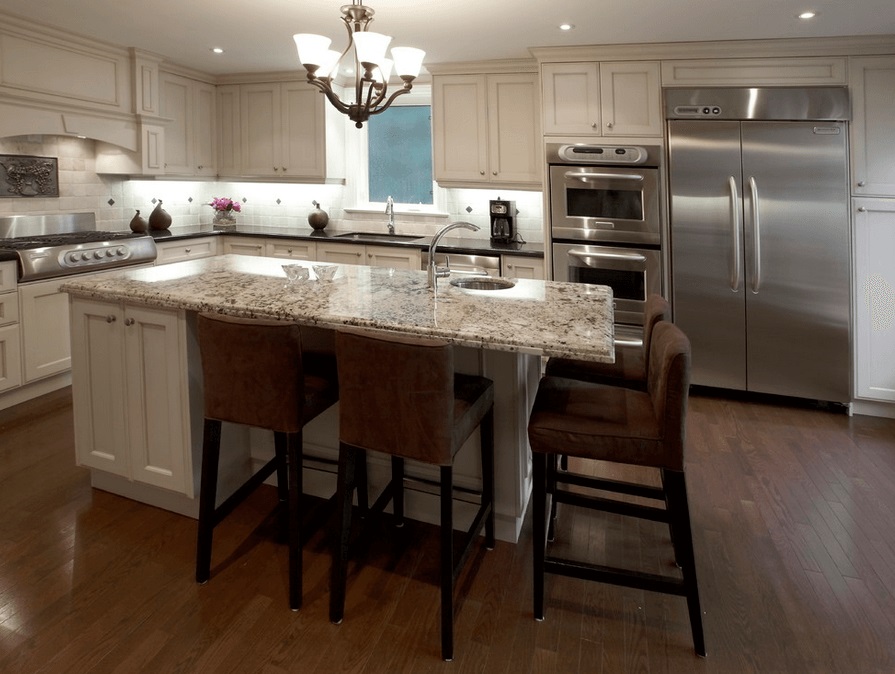 Now you can reveal a collaborating pan collection or your finest stemware. You should also explore lighting parts, or if you've selected to set up a stove-top with overhead venting you can make use of the location by installing one of the various size and styles range hood.
Discover our ideas for small kitchen islands & kitchen carts.

Don't have the required 8'x13' kitchen space? Can't install a full flesh kitchen island design?
You might want to check here to find some alternative solutions.
Discover our ideas for small kitchen islands & kitchen carts.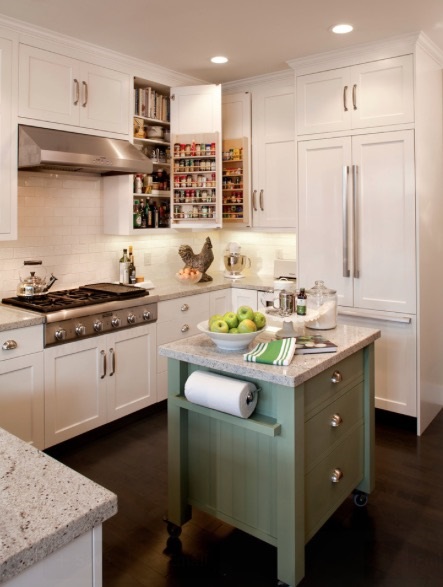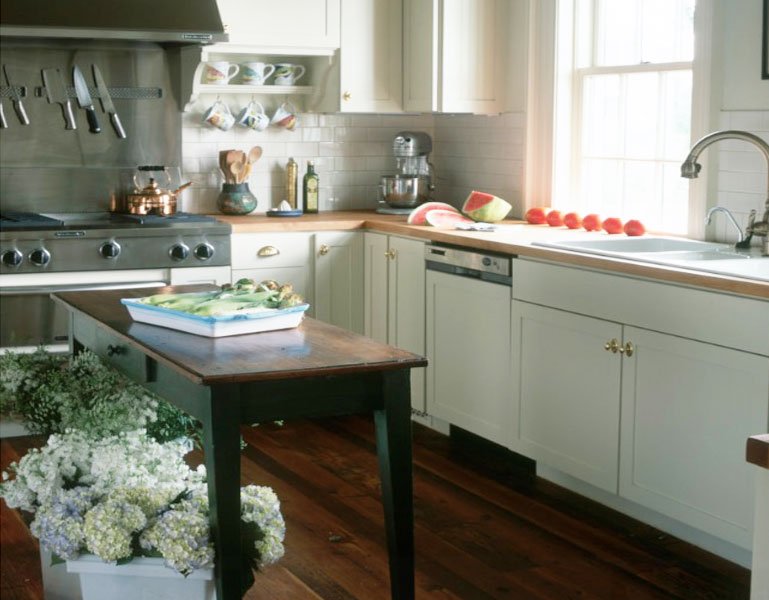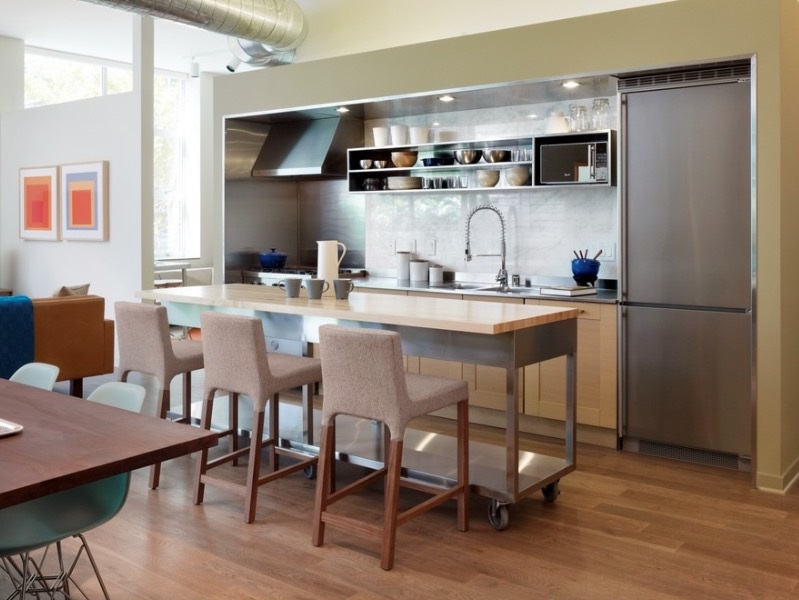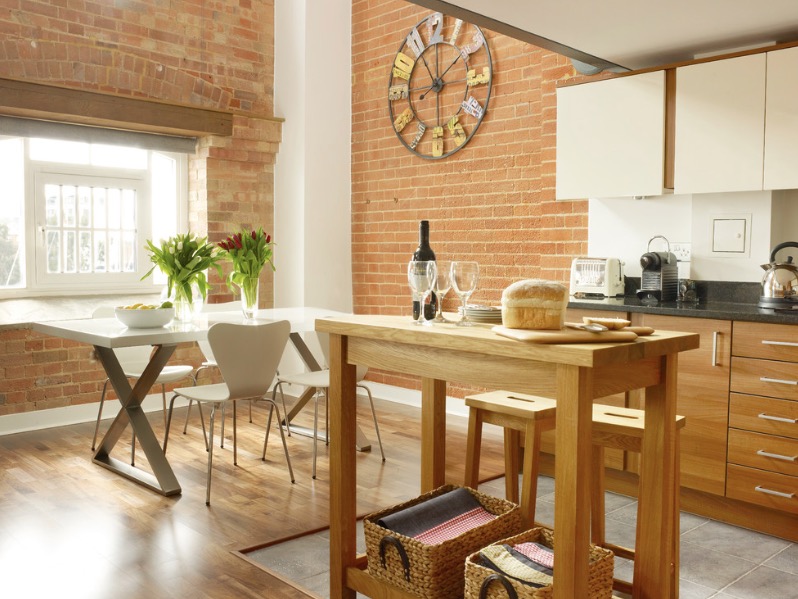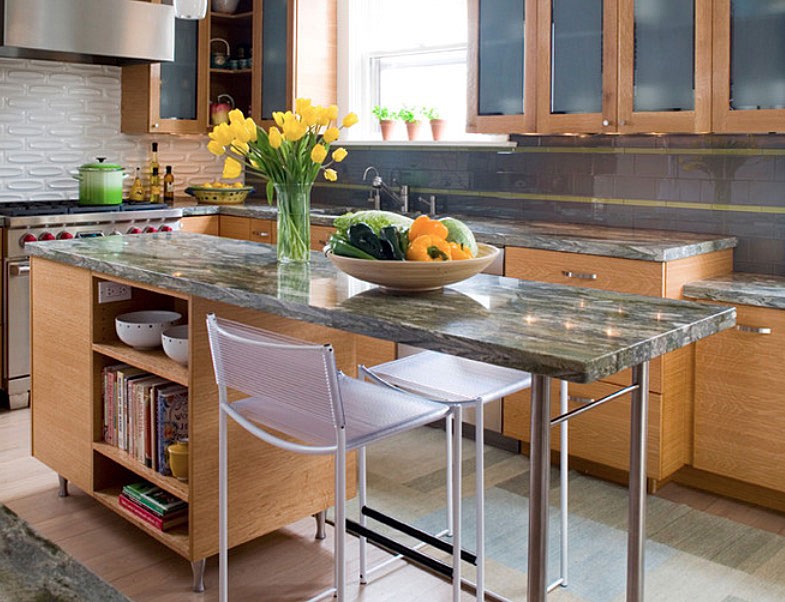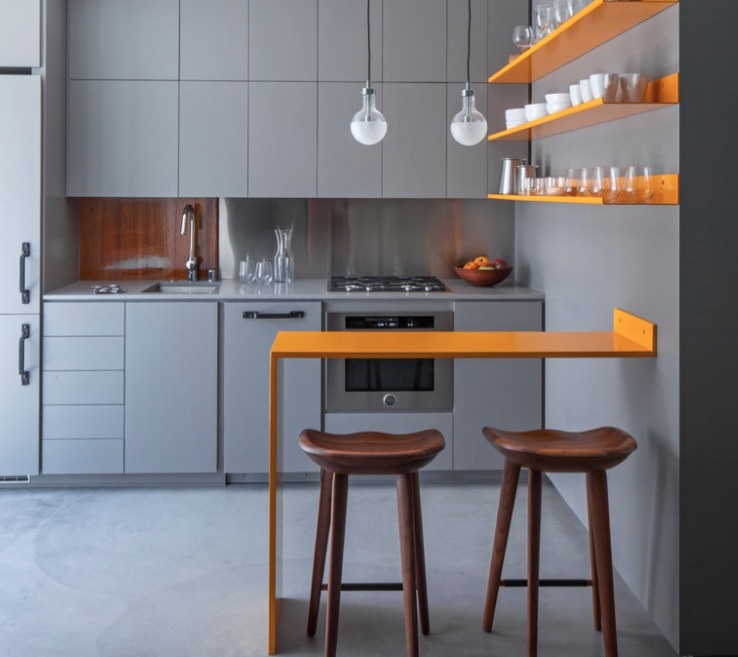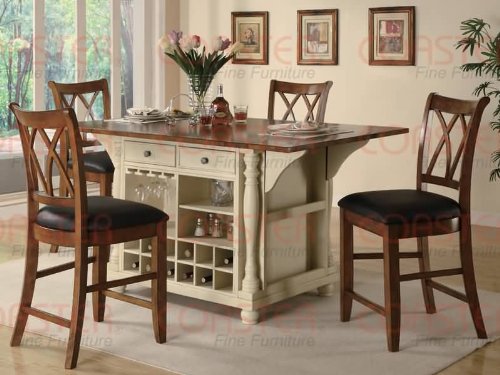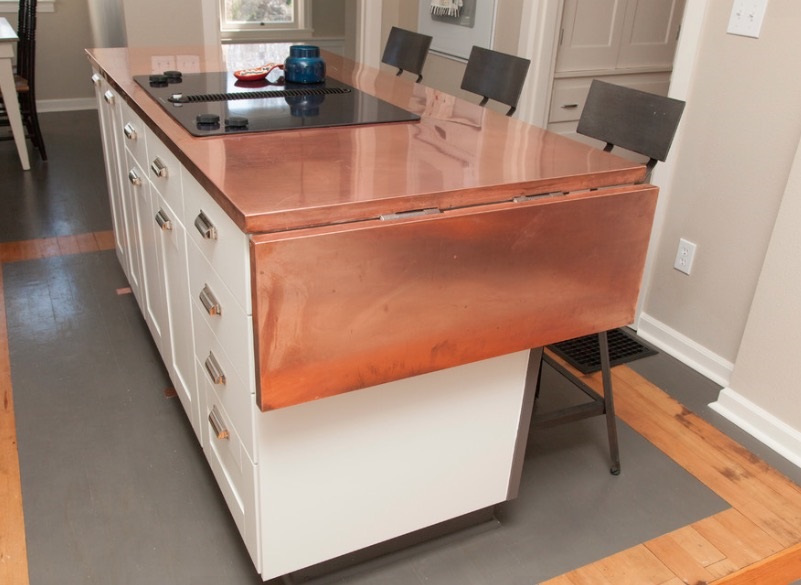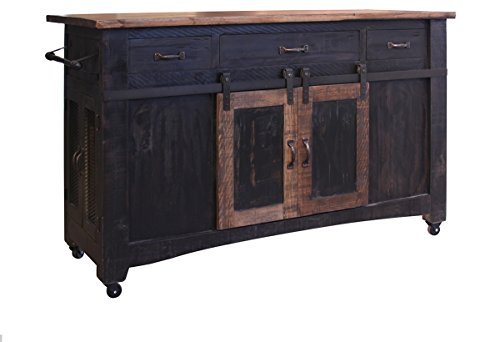 Conclusion
A kitchen island is part of your kitchen area cabinetry. And normally developed in the center of that area. It is recommended to use a kitchen Island in a space no smaller than 9×14+ feet.
Its main function is to provide a workspace to prepare meals. Nevertheless, the countertop area can likewise be utilized as an overrun area to serve a buffet-style meal. It likewise offers an extra-base cabinet area; can consist of ranges and/kitchen sink.
As you have seen Kitchen Islands can have various levels, like for a breakfast bar that supplies seating options. While the lower level acts as the workspace for slicing and dicing
Generally, the Kitchen Island in American Kitchens steps begins at a 42×48 inches size footprint. And the optimum size remains in direct relation to the kitchen area size, and you need to allow a 36-inch course in between the Island and your surrounding Kitchen cabinetry.
The 36 inches path way is required to make it possible for 2 individuals to pass each other. The work Surface (Countertop) surface area differs from butcher-block to Stainless Steel, and Quartz or other attractive natural stone.
Therefore:
Kitchen islands are helping us to bring the social atmosphere back into our homes. They encourage your family and friends to hang out while you cook. All without getting in each other's way.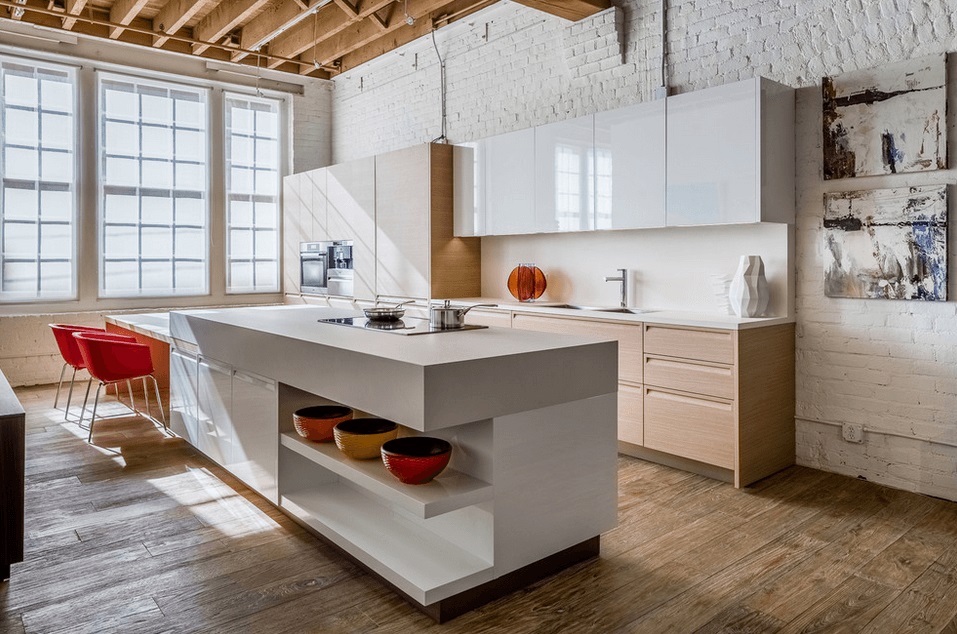 A kitchen Island also gives a space to help out. A well-placed and designed kitchen cooking island directs the work flow in the kitchen, both physically and socially.
Kitchen Bar-Stools & Chairs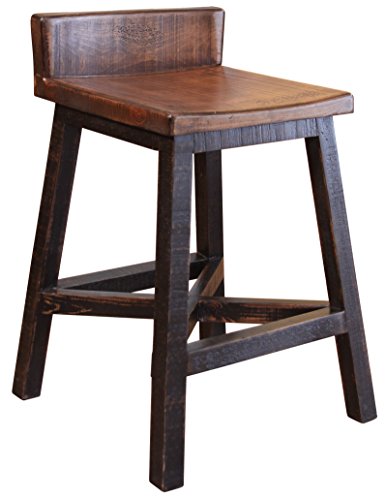 Now I like to turn it over to you…
Have you enjoyed our 130 kitchen island photos? And even more did you find the right design for your project?
Did you learn something new? Did you find your favorite Kitchen Island Design? What do you think of our collection of kitchen island Ideas? I love to read from which ones are your favorite.
Feel free to comment or ask questions below…
And as always thanks for reading & sharing with your friends.
God Bless
JK
Here you can find some cute kitchen decor
Have you seen our kitchen themed decorations?
Check out our most popular Teen Bedroom Ideas
Bathroom Trends For 2020 and beyond
Sources: Pinterest.com, freshome.com, elledecor.com