Your Living Room Design …
Mastering the art of mixing comfort and style can be a challenge Therefore we compiles 55 Living Room Design Ideas You can Easily Apply In 2021. Whether your style is minimalist and modern, traditional, or rustic, we have Living Room Design Tips that will match your décor perfectly. Keep reading the tips below to learn how to correctly design your living room space, no matter size, style, or décor.
Paint the Ceiling
We spend hours, maybe even longer if you are as indecisive as me, choosing the perfect color for your walls, but have you ever considered putting a pop of color on the ceiling? We love a good statement ceiling, especially if you are going for the bohemian look. Here is a good approach if you are stuck on which colors to match for your walls and ceiling. Select a piece of décor, such as a couple of fun throw pillows and use the colors within the fabric for your walls and ceiling. It helps to tie the whole room together.
Check out Prime-Gifts for fun and affordable throw pillows.
Put A Rocking Chair in the Living Room
Rocking chairs don't exactly scream the words chic or style. However, these comfy chairs can add a lot of style to your living room. Get rid of your stiff, uncomfortable living room chair and replace it with a warm and welcoming rocking chair. A great option is a leather rocker with rich deep or caramel tones to give your space a cozy rustic vibe.
Reconsider Your Neutrals
Bold colors and patterns can be overwhelming to some, but if you still appreciate the occasional pop of color or an eclectic piece, there are plenty of ways that you can to your space. The easiest way to incorporate this style into your living room is to keep your anchor pieces, such as your couch or coffee table, neutral. Use your smaller décor pieces, such as throws, artworks, and lighting, to offer a bold splash of rich color.
Jazz Up Your Fireplace
The benefits of a backsplash go far beyond your kitchen. Tiling your fireplace can add a quirky, artsy touch to your living room without overwhelming the space. For a bohemian look, go for tiles with rich or warm tones, or keep it neutral with geometric tiles in black and white.
Don't Be Afraid of New Shapes and Colors
Playing with shape and color empowers you to create exciting features within your space. Consider a set of funky and colorful end tables to liven up a neutral sofa or a massive, distinctive piece of wall art to call attention to your room. A great way to add boldness to space is with details that have a stunning color or an abnormal shape. Studio DB has a good living room design example.
Add an Oversized Lantern
When working with a minimally styled room, an over-sized paper lantern can add a lot of interest to space. However, if you have furniture that is more robust and takes up a great deal of space, or if your décor is already quite loud – then it may be a good idea to skip out on this one. Adding a large lantern to an already busy space can be overwhelming, but these pieces look great in simpler rooms and are very affordable.
Get a Fresh Coat of Paint
White walls look great in some spaces and blinding in others. Your walls provide a way for you to tie the entire room together. The best way to choose a new and complementary color is by assessing the colors within your décor and selecting a light, neutral tone for space. For example, if you have many pinks, blues, or purples, a light blush tone on the walls can create a cohesive look. Check out Portola Paints for one-of-a-kind paint colors.
Make Throw Pillows Fun
The quickest and easiest way to spruce up any living room is with throw pillows! Not only are they fun and full of texture and color, but there are so many to choose from. Try playing with shapes, colors, and fabrics to add more spice to your living room. You can even choose things that stray from your décor a bit – just a bit. As long as nothing clashes, you are free to experiment!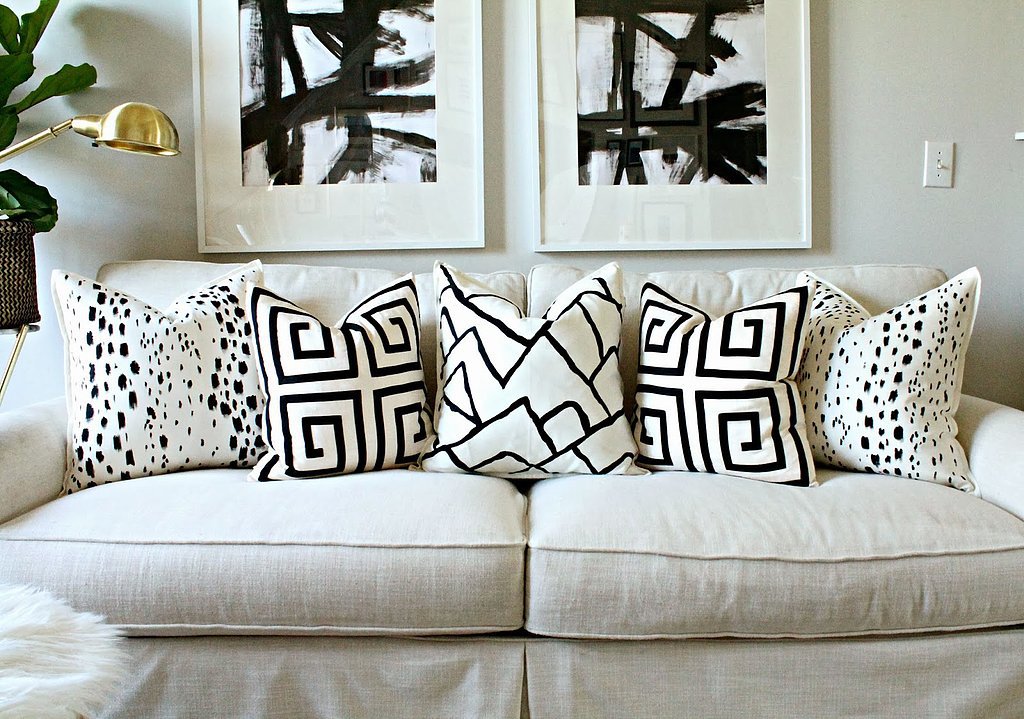 Add Some Greenery
This is a tip that we feel is just not used enough! Adding an indoor plant or tree, such as a Fig Leaf Tree, is a fantastic way to add some natural flair to your living room. The best part is that house plants go with nearly any décor, whether you have a more traditional or modern style. Overall, live plants, or even the fake ones (we won't tell), elevate and freshen up indoor space.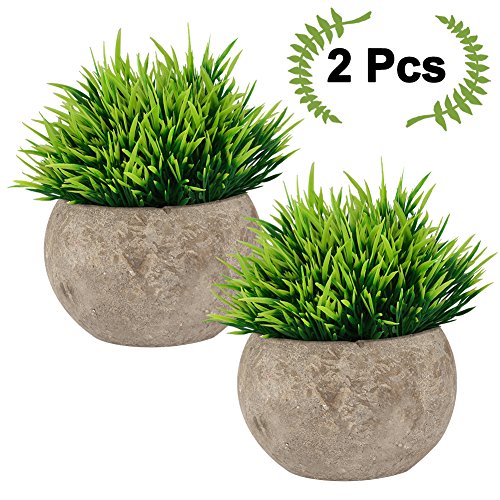 Try Something That is Off-White
You probably don't think that there is much of a difference between white walls and off-white walls, but there is indeed a transformation that happens when moving from one color to the other. White is a very striking and sometimes blinding color. It doesn't always give off the warmest vibe. Repainting your walls in an off-white tone can help to a sense of coziness to your space.
Take your Surroundings into Consideration
Creating a living space that plays to the house itself or the great outdoors beyond the windows can have a calming and rejuvenating effect. For example, if you are decorating a living room in a cabin or mountain home, decorate around your wood finished with neutral and modern furniture that balances pieces with a lot of texture, such as a sheepskin rug.
Do it Like the French
French-inspired décor is always exciting and fun! We love feeling like a home space can become an inspired mental vacation. Utilizing French artwork and vintage pieces will create an exciting and unique space. The ultimate French piece is a crystal chandelier.
Add Some Cheer
We love a peppy and cheerful space! A living room needs to be inviting and welcoming to those who enter your home. Have fun with your décor and let your personality shine through. Fun pieces, elegant mirrors, and colorful walls can surprisingly come together when executed the right way. Just keep it cheerful and cozy.
Have Fun with your Space!
Not everything has to fit perfectly into a design check box. Go crazy and make a bold statement by painting your fireplace electric blue or hot pink rug. It doesn't have to be a large and overwhelming change, just something to show your fun side.
Add Texture To Your Walls
Upholstered walls are too often a forgotten style choice. Creating textured walls is now easier than ever. Suppose you would rather skip the major project involved in adding texture to your walls that opt for a fabric or grasscloth wallpaper. This touch can add warmth and interest to your living room.
Try Unexpected Color Combinations
No need to make sure that every single piece matches. Add contrast with different pieces to make things a bit more stimulating. Feel free to play around with prints and colors to achieve a unique style—mix tropical prints with jewel tones or classic and preppy patterns with rustic anchor pieces.
Utilize What you Already Have
Consider the quicky and character-filled parts of your space that already exists. Maybe that is a robust fireplace or impressive alcove. When working with the personality and unique aspects, you add to the room, rather than take away.
Yes, you Should Create a Gallery Wall
Make a Living Room Design Statement by arranging all of your favorite pieces and pictures on a wall in your living room. Gallery walls are no longer exclusive to your family photos. Combine photos with wall art and other funky décor pieces to create a display that will catch the interest of every person entering the space.
Risk it For the Reward
Sometimes it pays to try the unexpected. We have talked about painting walls and even painting ceilings designer Catherine Kwong brought the abstract art onto the floors, but what about adding a touch of paint on your floors? Large brushstrokes in a neutral color along a hardwood floor can add a striking contrast to an otherwise simple room. It's not for everyone, but for those willing to give it a try, you will not be disappointed.
Check out Hargodman Lighting & Bulbs for hip and classic lighting options
Choose a Color to be your Go-To
You don't have to go with an entirely monochromatic scheme, but keeping a single color consistently throughout your space can add a lot of depth and interest to the room. Play with both color and texture for maximum effect. A bonus – it is way easier to shop for pieces in one color.
Add Something Others Wouldn't Expect
An unexpected twist in your living room is a sure-fire way to start a conversation. Here is how you execute this tip. Keep almost your entire space exclusive to one designer Heather Hilliard added some unexpectedly edgy elements style – classic, minimalist, rustic, etc. Then, add one piece, usually larger, that completely strays from the class. This brings a welcome surprise to any living room.
Keep it Simple For Yourself
Choosing any easy and straightforward color scheme is the best way to ensure that your decorating process is a breeze. This doesn't mean that your space has to be boring. Consider a room with all-white décor. You can experiment with different fabrics, textures, shades of white, and materials to add depth. If you want to add something unexpected, choose one or two pieces in a bright color.
Check out Prestige Paints for beautiful high-quality interior paints.
Choose Anchors That Stand the Test of Time
There are so many different ways that you can play within a space. Choosing to keep one or a few of your anchor pieces in a more traditional style is a great way to ensure that your space will always retain a timeless effect. The shapes create that classic feel, so feel free to experiment with new fabrics and upholstery as the years go by. living room designed by Arent & Pyke
Understand Your Place
Before you begin planning and buying new pieces for your living room, consider the location of your house. Are you at the beach, in the mountains, or maybe a city loft? While you certainly don't have to adhere to a specific style for space, beach house Arent & Pyke is likely not going to fit well in a New York City apartment. Utilize a sophisticated and appropriate approach to your décor to ensure that your space feels like vintage Hawaiian-print rattan chair.
Add a Surge of Color
Whether your room is a crisp white or has a muted color scheme, a fun pop of color can really add to the space. Consider a bright and eye-catching piece of art for the walls or an attention-grabbing, colorful rug. This surge of color will add a Leanne Ford Interiors.
Go for Modern Art
The artwork is a fantastic way to create a big statement within a room without taking up any unnecessary space. Consider a large abstract print, painting, or colorful rug to add flair and conversation to even the simplest of décor styles.
Check out how to decorate with area rugs.
.Make your Walls Look Taller
Want to elongate the look of your ceilings? It's not all that hard. Go for neutral tones, with long, sleek accent pieces. Modern and minimalist styles work best for this trick. The most impactful thing you can do to make a room seem higher – hang your curtains at the top of your walls to create the illusion of taller ceilings.
Keep Things Simple
Sometimes the most straightforward approach to decorating and styling living room is the best. A clean, streamlined, and inviting space is a great option. All white spaces have a way of feeling both comforting and luxurious at the same time
Check out contemporary and versatile hardware.
Try Smaller Pieces
If your living room is particularly small, you can still decorate it using downsized options. For example, opt for a settee or love seat rather than a sectional sofa. Consider nesting tables to replace the typical, bulky coffee table, designed by Andrew Flesher. Creating a breezy and elegant space with smaller pieces will seriously elevate the style of the room.
Check out Burke Decor for fun, on-trend patterns.
Add Multiple Sitting Areas
Believe it or not, you can brand out from the single couch and two chairs model. If you have a large space, you will need much more furniture to finish it, anyway. Use different sofas, chairs, tables, and hanging seats to create other functional spaces within the rustic great room
Go for a Hanging Chair
Hanging chairs add a playful touch to any family or living room space. Not only do they save space, but they also come in many different styles of which you can choose. Leather hanging chairs can create a sophisticated and elegant look, while fabric or rope chairs make a more bohemian vibe.
Check out Modshop for groovy retro-inspired pieces.
Get Crazy on the Coffee Table
Coffee tables may be one of the most essential statement pieces in a Romanek Design Studio. It is usually what everyone gathers around, rather than adding your usual stack of books and simple décor, for something unique and quirky. For example, good use of planters and bottles can add some eclectic flair to an otherwise minimal or classic coffee table.
Go for Bold when it comes to Wallpaper
Wallpaper is usually a love or hate trend, but it does allow you to get creative within your space. You can go with classic prints to add a sense of sophistication and elegance to your living room. Or you can try something that is a bold contrast to the rest of the room. Mixing furniture styles with Miles Redd new wallpaper can create a fascinating juxtaposition.
Check out how to work wallpapers.
Go Heavy on the Shiplap
Farmhouse vibes all of the way! shiplap instantly adds texture and interest to any room. It is so easy to mix styles with the texture and create a space that is truly unique.
Check out Joss & Main for fun and bold pieces.
Create a Home Bar
entertaining guests super easy is a breeze with a home bar in your living room. Adding class and elegance to your space has never been easier or more fun! Adding a home bar makes your space look more polished and lets you further experiment with the colors and materials within your room.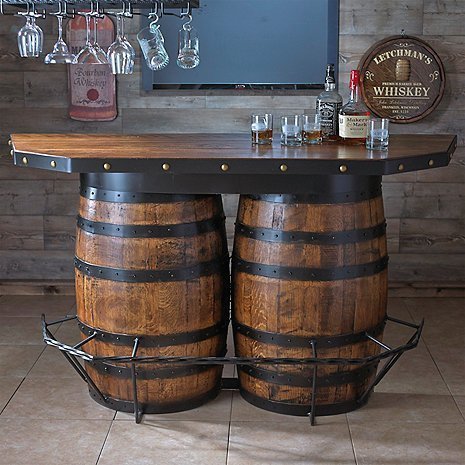 Check out super stylish bar stools.
Upholstery on the Walls
Upholstered walls are what Kevin Dumais consider to be a severely overlooked design concept. They are timeless, classic, and add such an elegant and rich touch to any room. Choose soft fabrics in rich and luxurious colors to make your space pop!
Overhead Statement Lighting
Whether it's an ornate chandelier or a more straightforward piece, an attractive overhead lighting fixture will seriously add depth to any space. The right overhead lighting fixture can tie together any living room, regardless of size. If you look for something a little less bold than a chandelier, try an eye-catching piece with brass or metal accents for a chill, industrial look.
Keep the Seating Comfy
Nothing is worse than a beautiful chair that is impossible to sit on. There are plenty of great options for extra seating, so there is no need to choose between style and comfort. Whatever your décor style, select a chair that complements your style, fits the size of the room, and is cozy and inviting.
Check out RH for high-quality, comfortable, and timeless seating.
Add Flowers and Black Accents
Black is often considered off-limits when it comes to decorating for its reputation to minimize space. However, home near Atlanta can actually add a sleek and cohesive vibe to your living room. A black coffee table to the mantlepiece will create the most striking and eye-catching visual with a pop of color from a bouquet of fresh flowers.
Bring on the Candles
Imagine your living room at night with the glowing and soft light from a wonderfully smelling candle. Sounds impressive, right? You can even create a more rustic style with a chandelier that illuminates your room with candles rather than light bulbs; if this isn't your style, no worries! The options for candles are endless, and you are sure to find something that fits your space perfectly.
Go Beyond Neutrals
Designed by Redmond Aldrich Design,We know that it is tempting to stick with the same tried-and-true neutral tones, but have you considered trying what we call the new neutrals? I'm talking about pieces in navy, dusty rose, and olive green. These colors are easy to pair with others but also unexpectedly colorful and inviting.
Hide Your Television
No one needs to see it if it isn't being used, so you need to figure out a way to conceal your tv. How many times have you seen the perfectly decorated room only to be ruined by the addition of a big, flat-screen tv on their wall? Instead, try hiding your screen with a bi-fold-panel painting to make sure you don't sacrifice style.
Mix and Match Prints and Patterns
Don't be afraid to mix and match patterns and prints – it is not nearly as hard as it looks! The best rule of thumb for beginners, stay within the same color scheme. If you are sticking with the color blue, choose different hues and tones of different patterns to create a cohesive and fun look.
Check out how to style with beautiful textiles and throws.
Do More with Less
Keeping things minimal and straightforward creates an understated palette elegance within your living room. There is no need to fill every single square inch of your space with something. You also don't want to try to implement every type of style into your space. Remember, less is more.
Make Use of all of Your Space
There is no reason to sacrifice fun and originality for your formal living room. Interior designer Corey Damen Jenkins sets the bar with a glam pendant light, luxe touches, and impressive structures to optimize the space of your living room. Built-ins and multi-functional pieces are also helpful!
Let it Be Relaxing
Don't let your space become more like a museum and less of living space. Create a relaxing and inviting tone with clean lines, simple colors, and calming colors designed by Robson Rak.
Check out Finnish Design Shop for contemporary and tasteful accent pieces.
Show off your Books
All of those covers and spines are a fantastic and subtle way to add interest and color to your space. They are the perfect conversation starter Alex Hitz! Use your books in bookcases and on the coffee and end table to maximize the effect. Showcasing your books lets your guest get a better idea of who are.
Check out Design Within Reach for stylish and modern wall storage options.
Make it Multi-functional
It anchors this living room designed by Arent & Pyke.If your formal living room is also your family room, you want to ensure that your space achieves balance. Essentially you want to make sure that you can clean and convert the space quickly. Utilizing pieces like sectionals is a great way to add comfort without sacrificing a formal living room's elegance and sophistication.
Check out Chairish for vintage and timeless investment chairs.
Create a Conversation
Arrange your furniture in a way that stimulates conversation between your guests and visitors. A strategic living room layout gives you the power to celebrate all holidays and birthdays while chatting and catching up with your loved ones.
Use a Library Ladder
There is nothing more elegant and classic than a library ladder – no reading required. Display your books and different knick-knacks on the bookcase and finish off the look with a minimal and classic ladder that you can use to move from one side of the shelf to the other.
Check out AllModern for leaning bookshelves and ladders.
Pieces for Those who Do it All
We know that you have a lot to do, and possibly not much space to do it. Consider investing in furniture pieces that serve more than one function. Use tables that turn into desks and nooks to create play spaces within your living room.
Showcase Your High Ceilings
Elevate your room through this easy curtain trick. Hang your curtains at the very top of the wall to perceptions of more height. This trick leaves the room feeling ethereal and airy to those who visit. You can further add depth and dimension by playing with texture and color.
Don't Forget your Favorite Color
There is no better way to choose something for your home than when it is something you love. Living room designed by Thomas Jayne and William Column Using your favorite color to decorate your space gives you're the opportunity to create a space that is so uniquely yours and creates a sanctuary from your chaotic life.
Check out Hargodman Lighting & Bulbs for tons of contemporary light fixtures.
Make Your Wall Gallery Worthy
Everything in your space can play with shape, color, and fabric to create the perfect living room. If you are just beginning to decorate your home or have been doing it for a while, there are plenty of options to ensure that your space looks cohesive and inviting.
Conclusion
Your living room is usually the centerpiece of your entire home. It's where everyone gathers to spend time together, so it needs to be comfortable, but it also needs to look fantastic and welcoming as people enter your home.
Hope this helped to open up some options for you and your living room design project. I will not matter if you do only some or all the suggestions above. either one will be a small step forward. And I hope you guys share with us what you gonna apply first and maybe send some before and after pics
Thanks for reading & Sharing JK 🙂
Here are practical tips on how to decorate
And here You find our step-by-step guide for interior design & decorating
Discover more shared Design Trend Advice for 2021