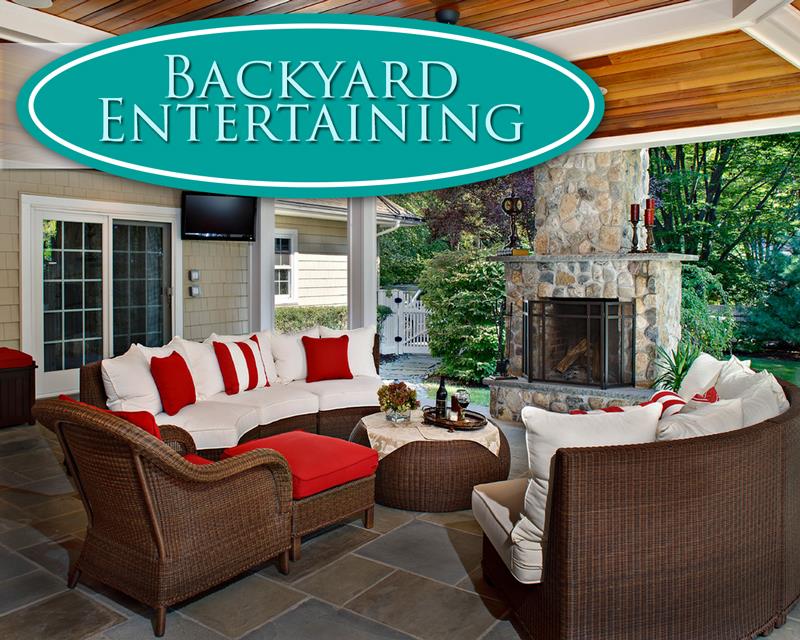 21 Incredible Patio Ideas For Your Backyard Furniture
What once started out as the ideas for your backyard furniture in the great American dream, evolved into an outdoor living space. Encompassing dining areas, living rooms & even play areas that go way beyond the swing-sets of the 1950s.
These spaces extend the livable area of your home, while saving you money and increasing your home's value. This is particularly true in the Southwest, where bug-free, temperate outdoor conditions predominate for much of the year. In fact, a little further south, Latin American homes often blur the distinction between indoor and outdoor spaces – a bedroom might open to the garden or the dining room might call for outdoor eating all year 'round.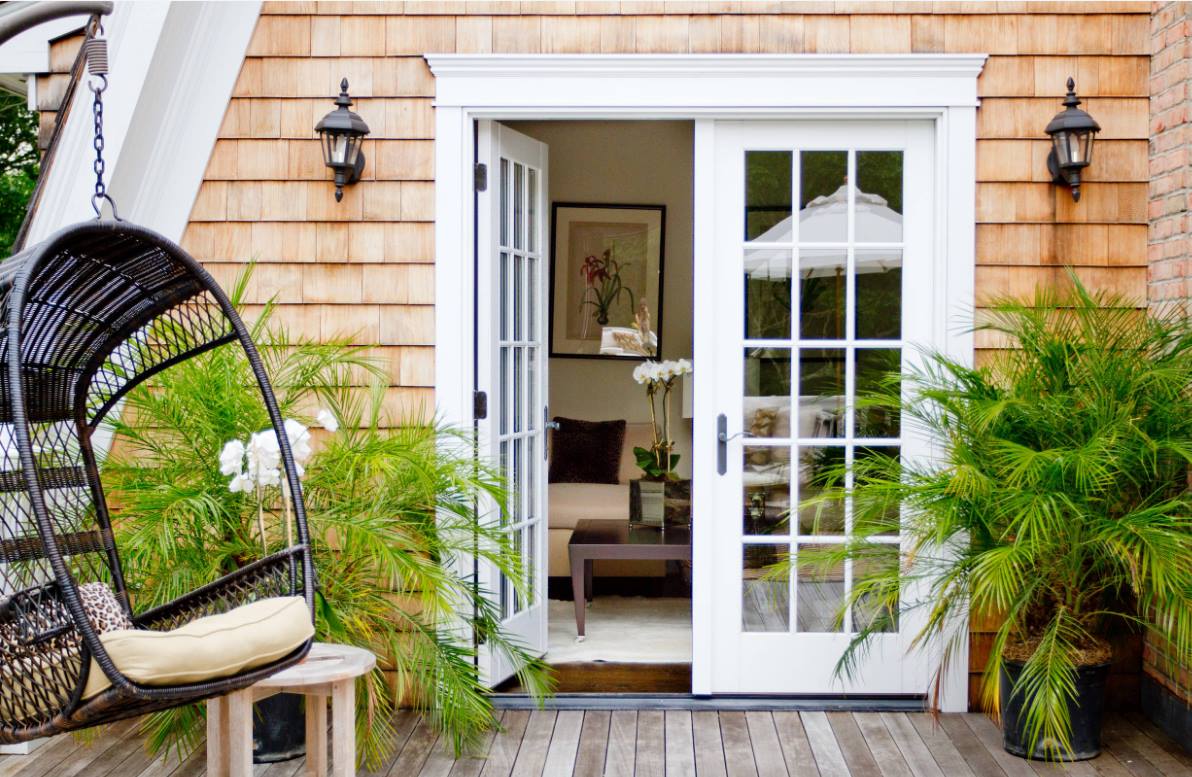 To take advantage of the wisdom of outdoor spaces, it's important to remember that you'll be more likely to use them if they're close to the entrances of your home. One exception to that rule, however, are retreat spaces – sanctuaries you'll want to remove from the house to create a sense of privacy and solace.
Backyard Living & Outdoor Furniture
The Outdoor Kitchen
One of the most popular outdoor spaces is the outdoor dining room/kitchen. Plans for outdoor dining rooms can range from the basic to the outrageous, depending on your inclination and budget. Merely placing tables and chairs to take advantage of (or avoid) the sun, with a BBQ set up nearby, may be all you need. Even so, consider accents to dress up the space, like container gardens and solar-powered lights.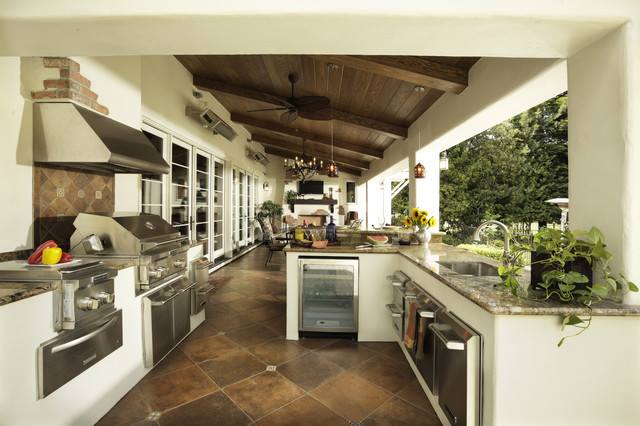 You can go for broke, and install an entire outdoor kitchen with weatherproof cabinets and outdoor-ready appliances. Then finish, it all off with some granite countertops. And dress up the floors with Spanish tile and a dining set. Finally, if you don't have a roof over everything, install a pergola to provide shade and some cover.
The Outdoor Living Room
Another popular option is the outdoor living room. Some families create not one, but two outdoor living spaces, one on the east side of the house and one on the west side. When it's hot out, they always have a shady respite, and during cooler weather they can soak up the sun's rays all day long. Planting greenery around these areas will help defray cooling costs in the summer and provide privacy and protection from the wind.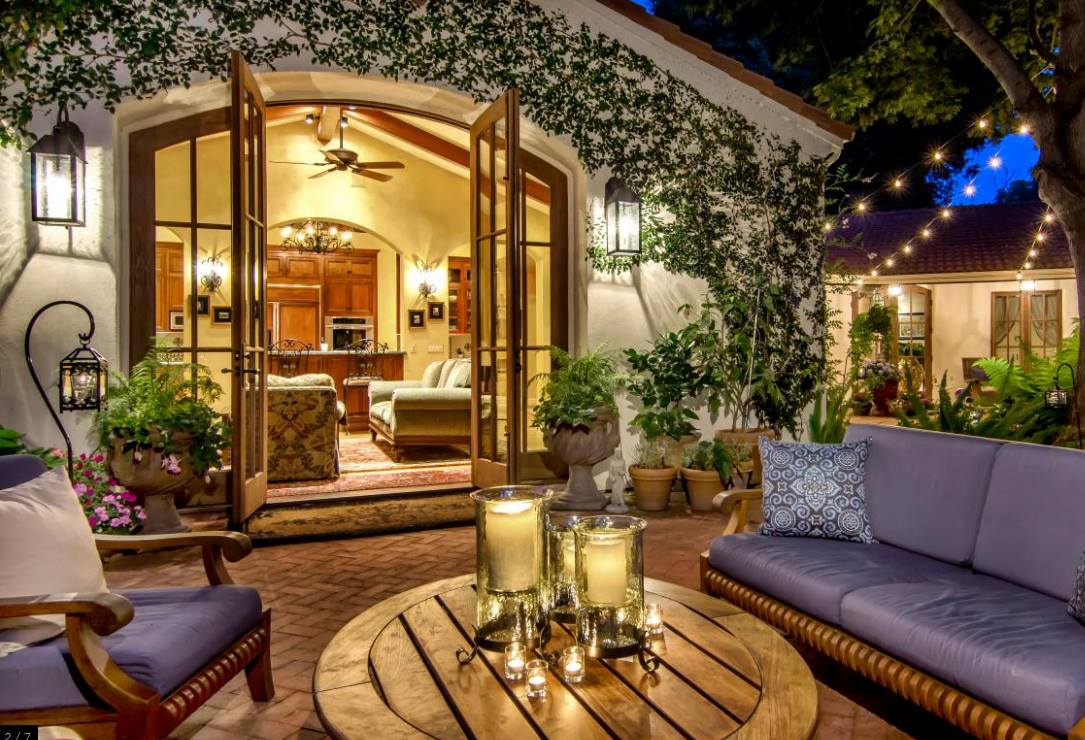 The options are limited only by your own imagination. For instance, there are some rockers that look great on patios but they not suited for outdoor use. However, all you have to do is take these pieces inside or the shed whenever it is not in use.
There are many reasons to consider creating outdoor living spaces. They not only raise your property value, but can be a place to entertain or simply an easy way to enjoy the great outdoors without having to leave your home.
Consider making these spaces cozier with weatherproof fabrics, rattan furniture and pillow-draped seat walls. And to add interest, build your outdoor living room around a focal point such as a view, water feature or even a fireplace.
Getting into the Great Outdoors has never been easier or more relaxing than with outdoor furniture and accessories! Outdoor furniture and outdoor accessories personalize your space; relaxing touches allow you to laze in your outdoor environment, knowing that you are truly 'home'.
Patio Furniture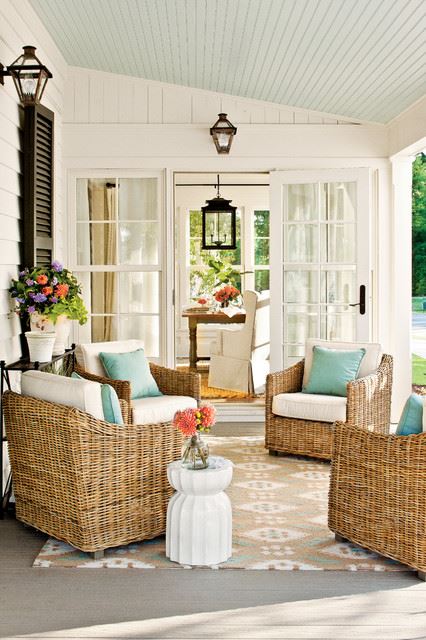 Finding The Perfect Ideas For Your Backyard Furniture
Perfect in the garden; as a gathering and sitting area at BBQs, pool parties and get-together; or as your own little oasis in the middle of your backyard, outdoor furniture is social, sophisticated and multi-functional. Available in aluminum, wrought iron, the highest quality teak, bamboo and other woods, you can find outdoor furniture to complete any outdoor living space.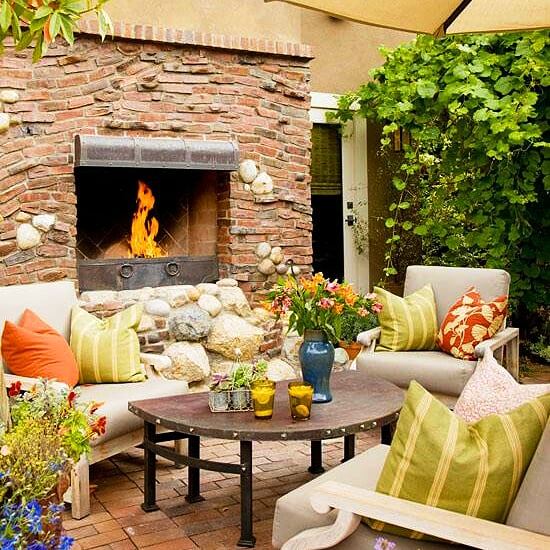 Work the accessories and personalize the space
The range of outdoor accessories is staggering. These are often designed to complement your outdoor furnishings. Consider solar-power or electric lights to line a pathway or any number of awnings or other shelter structures on your property. Add candle holders atop your outdoor tables. Pick up picnic accessories, chair cushions, outdoor games – no matter what type of luxuries you enjoy indoors, you can joy them outdoors, too, with outdoor accessories to fit every taste and style.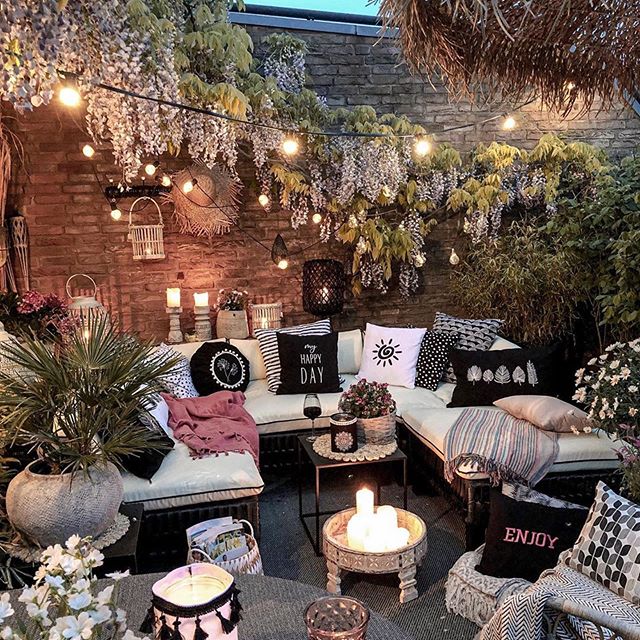 Patio Dining Set Ideas For Your Backyard Furniture
In general, there are three types of outdoor sets. All three are made up of tables and chairs, although the types of chairs and size of the tables vary greatly. Patio dining sets are ideal for larger outdoor spaces, such as large patios or back porches.
Bistro sets are designed for smaller spaces, such as an apartment balcony. The third type of outdoor set you will find is called a conversation set. Conversation sets often include an outdoor sofa and a few chairs accompanying a coffee table. Conversation sets tend to be larger pieces of furniture and fit most comfortably in big spaces.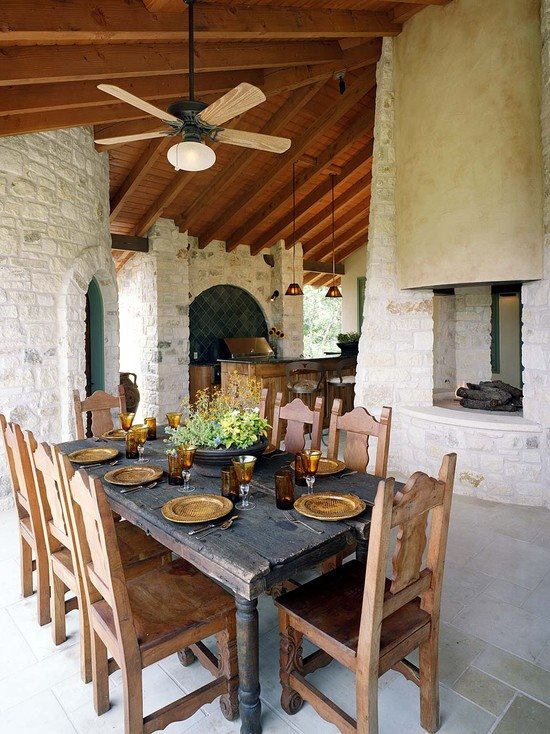 Outdoor Benches
You probably noticed that most outdoor benches offer seating for 2. However depending on style they can seat more. Further they are with and without backs available. These benches are designed to accent and blend, and are the perfect accompaniment to furniture already decorating the space. Some people choose not to use benches for seating at all, but instead place an outdoor bench in the garden as a showpiece and setting for their prized plants.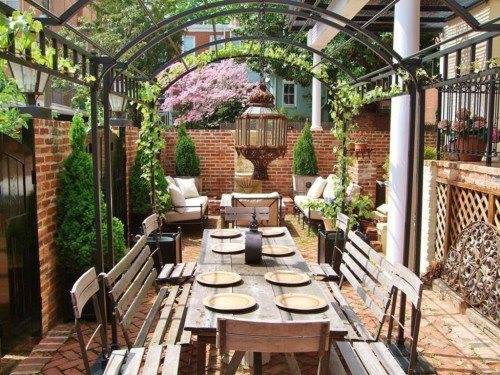 You will notice that outdoor benches are available in a variety of materials including concrete, wrought iron, teak and other metals and woods. Some benches offer the added benefit of extra storage. These benches are usually all-weather safe, and come in neutral-colored plastics designed to camouflage into the background. These benches are great for the garden and pool area, as they provide extra seating and a lovely place to store your stuff.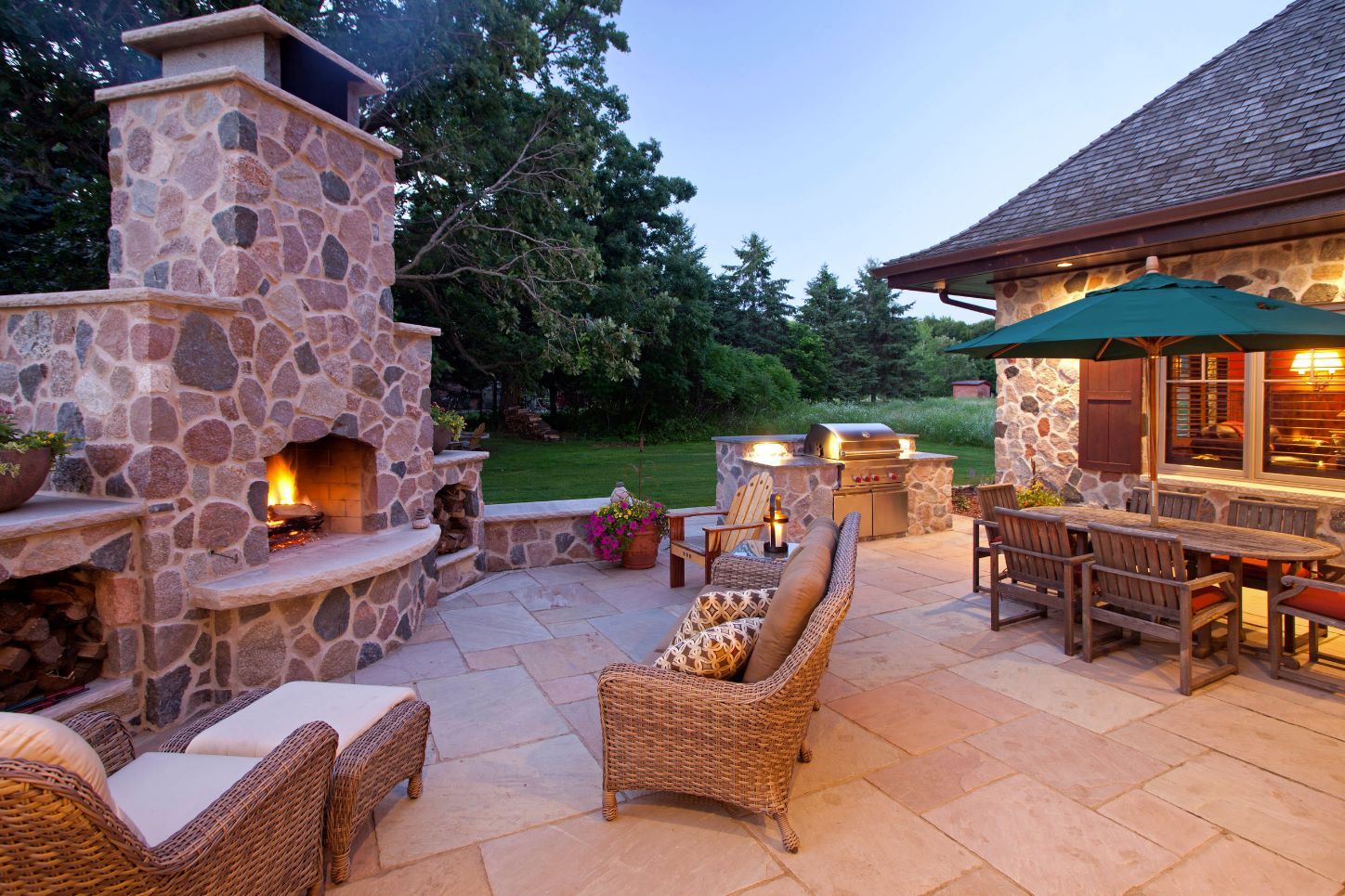 Outdoor Lounge Chairs
Outdoor lounge chairs are typically fashioned from metal – often wrought iron – although synthetic materials are on the rise and offer the sophistication of metal and iron at a reduced cost. Outdoor lounge chairs are also available in hardwood and teak.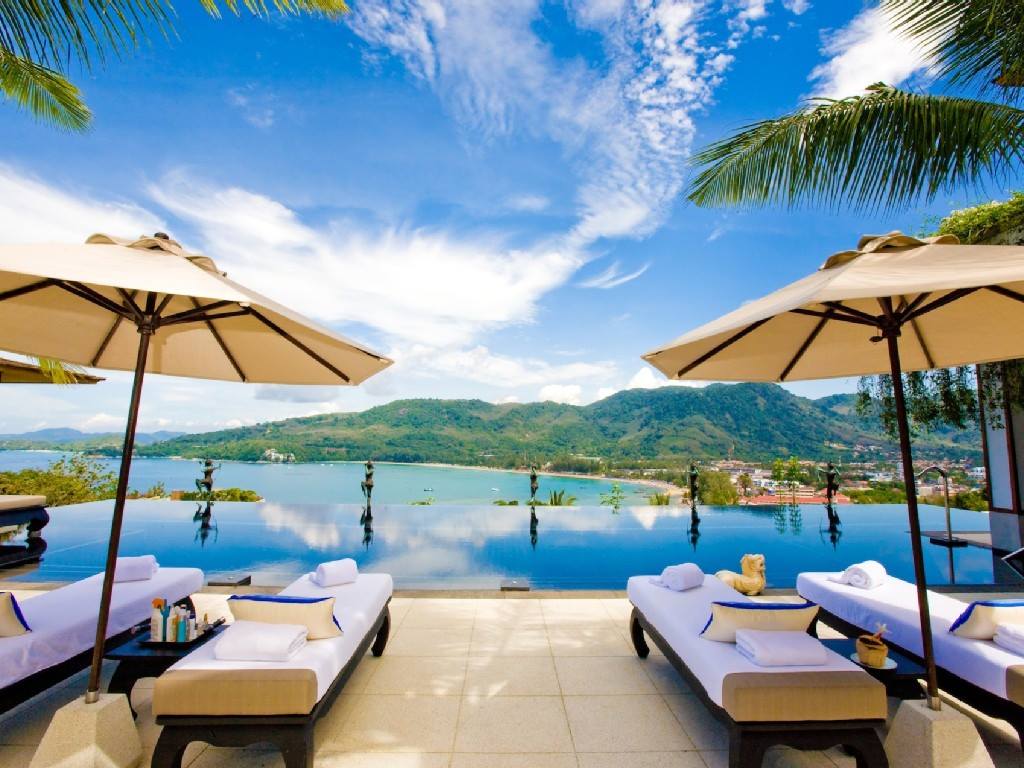 Before You Buy
When shopping for your outdoor furniture, think about the space you will be filling and the people who will be enjoying it.
Also consider the weather conditions where you live.
Outdoor furnishings require space, regardless if you fill a deck, a patio or balcony
Measure and take notes of the area you want to fill.
What is the furniture's purpose is it just for BBQs and pool parties?
Or is it for quiet coffee conversations with intimate friends?
Do you experience long, harsh winters where you live,
Are weather conditions generally mild all year long?
Answering these questions will give you the information you need to pick the best outdoor furniture for your needs and lifestyle.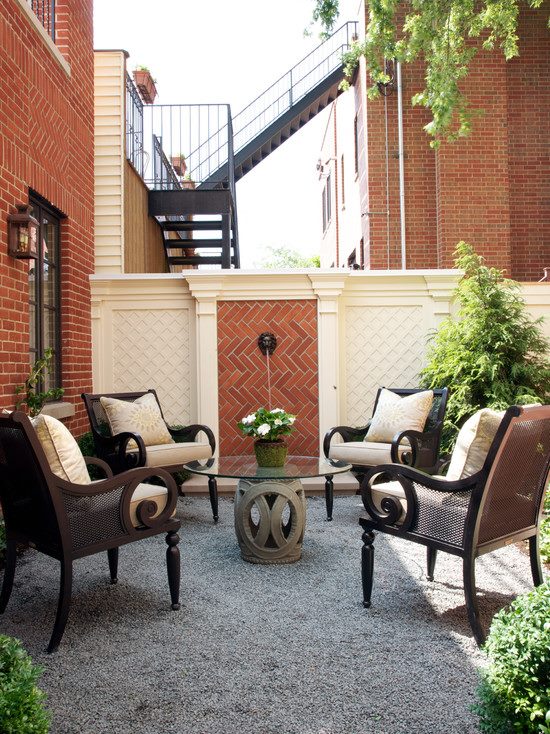 If you decide to buy wicker or rattan furniture, check to see if the manufacturer has warnings against outdoor use. Some wicker and rattan furniture is not meant for use outside, but other wicker and rattan has been specially treated for outdoor use. It comes down to checking the label or packaging to know for sure. If you have any doubt, contact the manufacturer. Or the store from which you purchased it. And ask them for the contact info. Maybe you even could look it up online.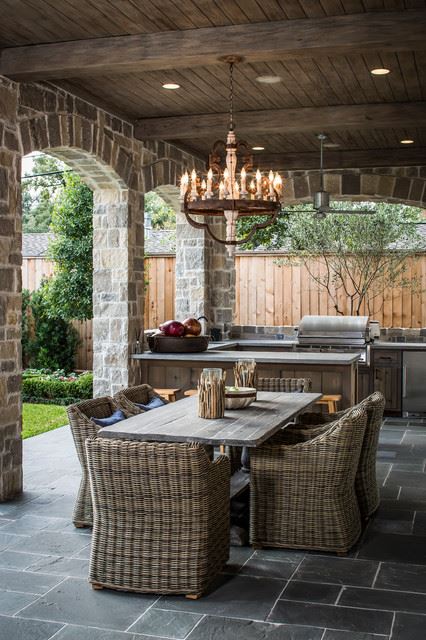 Budget Concerns? — Make Your Own
If you think style can only be secondary to finding cheap, practical patio furniture. Think again, or just check out the wooden tables and chairs below or on the market. The tables and chairs are sturdy. You can buy or make your own, foot rests and all, even end tables and coffee tables. You Can Do It!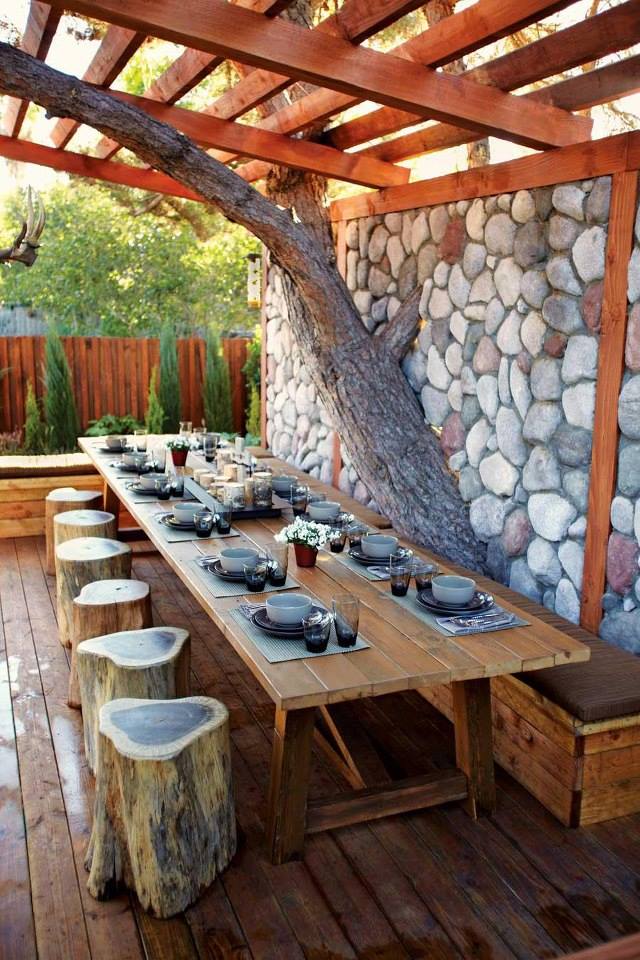 This type of furniture weathers well in all elements and the only style concern you face with lumber furniture is fading or dullness that comes along with being outside. However, you can stain and seal your furniture and that will help a lot. You can find wooden furniture at just about any building supply store.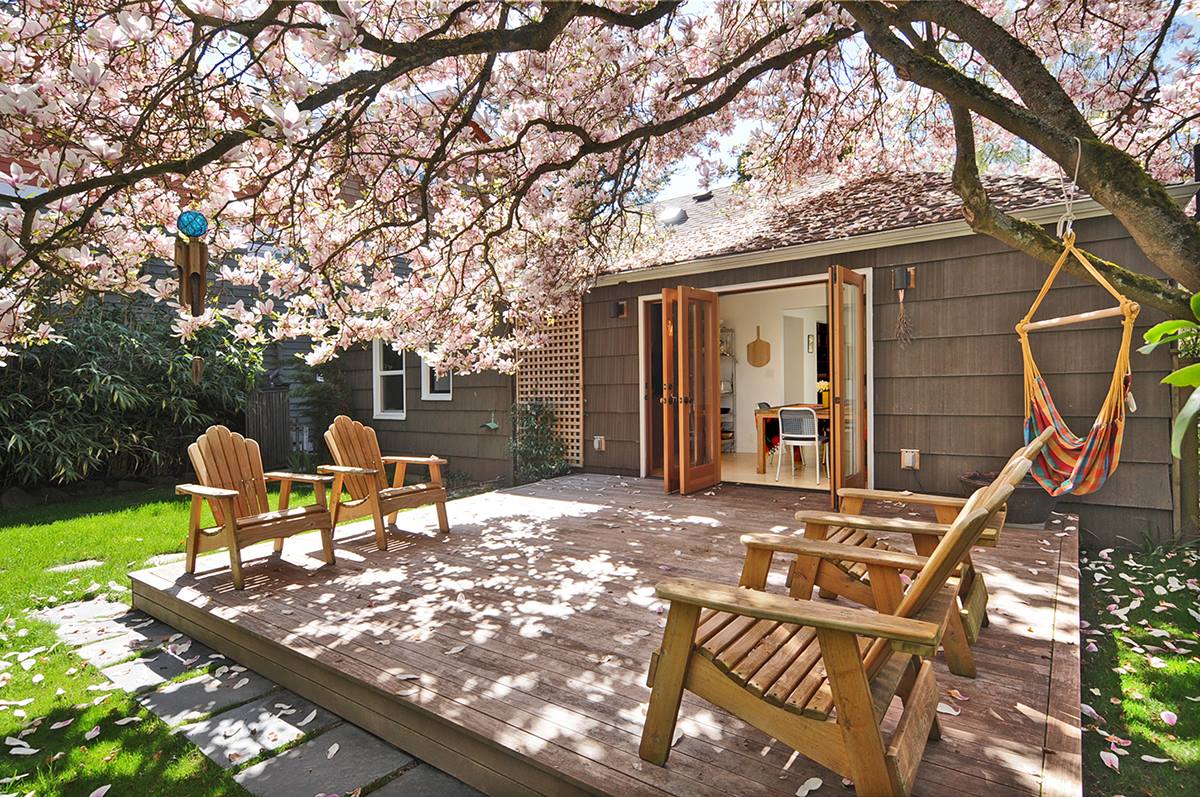 It's seasonal, so start looking for it to appear on shelves and display floors in the spring. The price for a simple wood chair ranges from $60 to $100 in most places. Chaise lounge chairs made from the same Lumber are a little more expensive. You can expect to pay $60 to $80 each for those. The price of lumber tables varies based on the size and if it has seats or not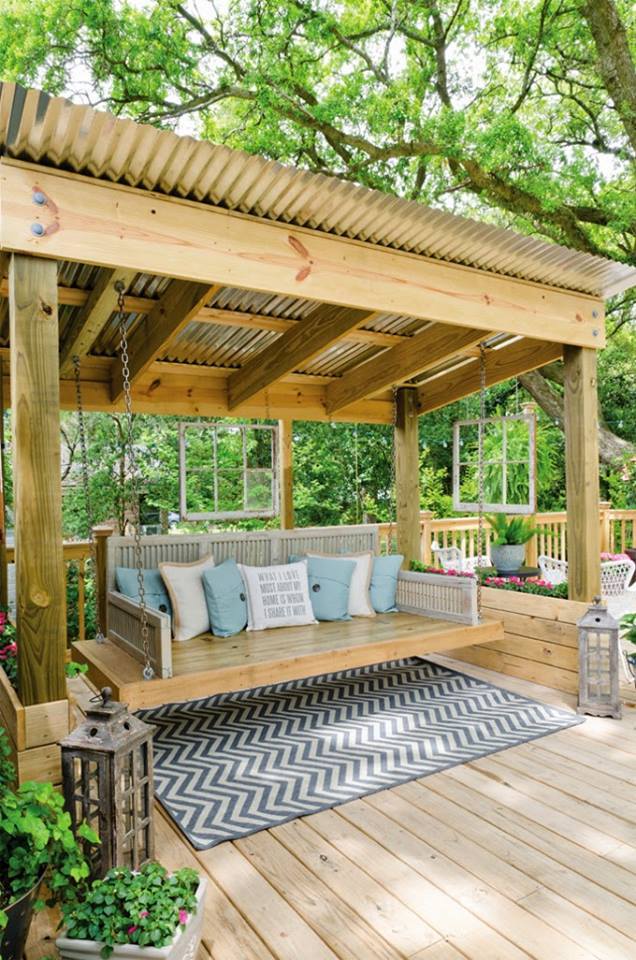 End Table
A small table, like an end table or a foot stool, are about the same price as the simple chairs. A large table costs more. However, both are super easy to build.
At the high end of the design is resin furniture it's the table with a hole in the middle for an umbrella. In addition to providing shade from the hot sun, an umbrella can really dress up the look of resin patio furniture. A simple green or white table becomes festive when a brightly colored umbrella is thrown into the mix!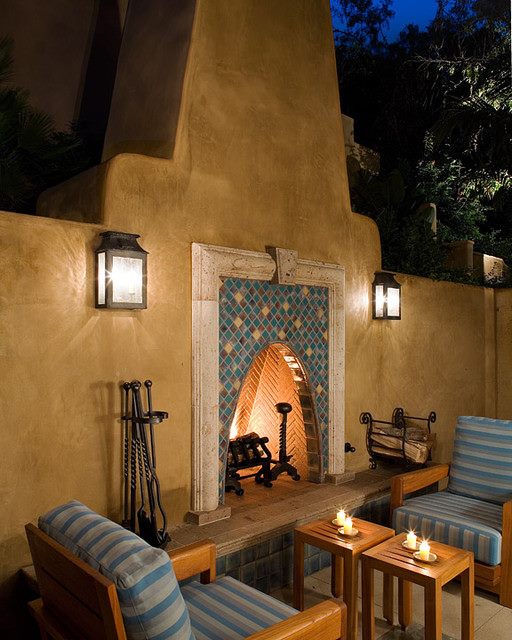 So, no matter how much money you have to spend, you can extend your living quarters outside the boundary of tradition. Invest in some patio furniture and you can create an outdoor living room of sorts!
Weather Resistant Wicker For Patio & Deck
Wicker is a timless and inviting material that has been used for seating and furniture for over 100 years. Think of a large covered porch on your grandmother's Victorian house filled with wicker rockers and chairs with overstuffed pillows. The type of wicker furniture my grandmother had, was what I call the barrel style chairs. Not the most comfortable, but very reminiscent of another time.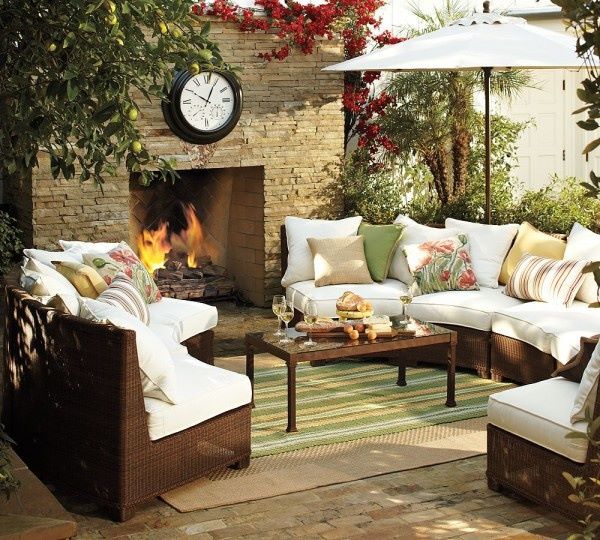 I spent many a lazy hot summer afternoon seeking relief from the heat in just a spot. Water and sun are two of wickers worst enemies which meant that wicker furniture was relegated to undercover use only. But, those days are gone forever.
Wicker Resin
Now look around and you can see wicker furniture on open patios, porches and deck, out in all types of weather. As you can't help but notice the look of outdoor wicker, or synthetic wicker is becoming so good it's hard to tell the difference between it and the real thing. These synthetics mimic wicker texture and finishes extremely well.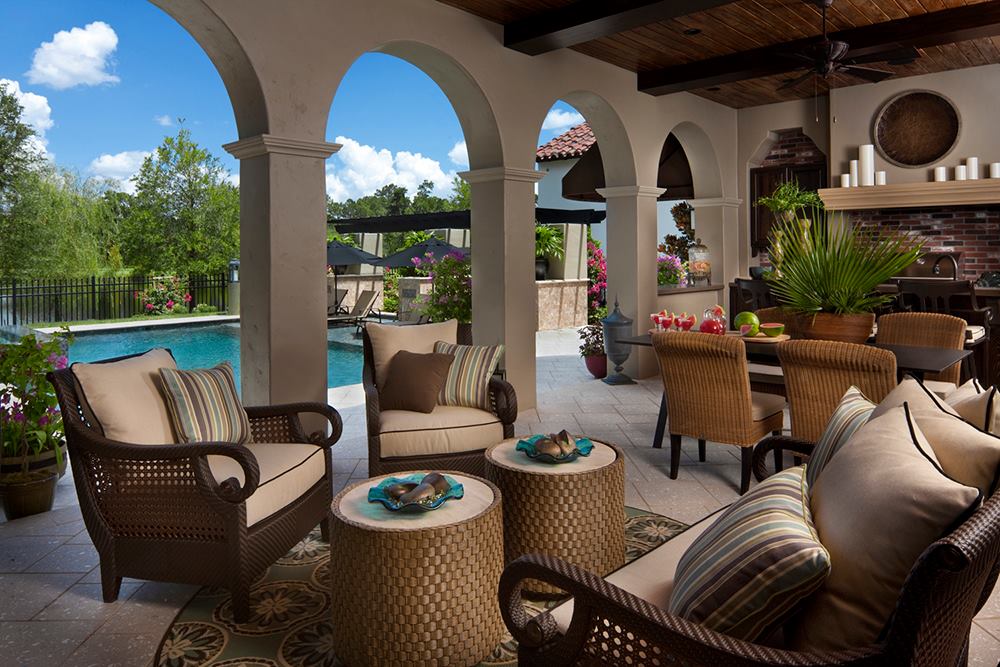 SUNCROWN — High end synthetic wicker furniture is actually woven over a frame, just like real wicker furniture. For outdoor wicker furniture the "wicker" is manufactured from a Poly-propylene weather resistant material which is then woven over a durable aluminum framework.
These wicker furniture pieces are finished off with weather resistant pillows. Sunbrella is a very popular weather resistant fabric which also resists stains and mildew. Using weather resistant wicker furniture on your patio, deck or porch gives you limitless design ideas.
If style is most Important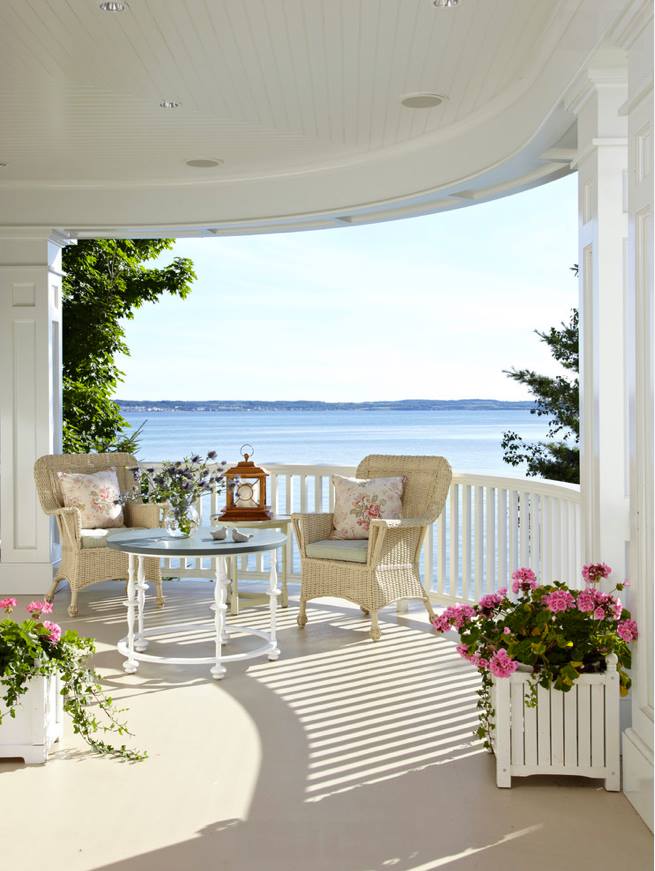 It's your call
Perhaps you want something more South Beach, cushy and rich looking with large rounded arms and pillows bottom and back to sink down and relax in. Maybe you're a modern type. For you there are wicker patio-sets with very straight lines both in the furniture form and the pillow sets. Perhaps you want to make yourself an oasis where you can remember your time in the Caribbean. Many styles of outdoor wicker furniture can be paired with bright flora pillows to evoke an island style.
When looking for outdoor wicker furniture check the manufacturers warranty. Most have up to a 3 year warranty. You may also want to look into PVC covers or some type of protection for your outdoor wicker furniture during extremes of winter weather.
Are Patio Chaise Lounges The Best Furniture?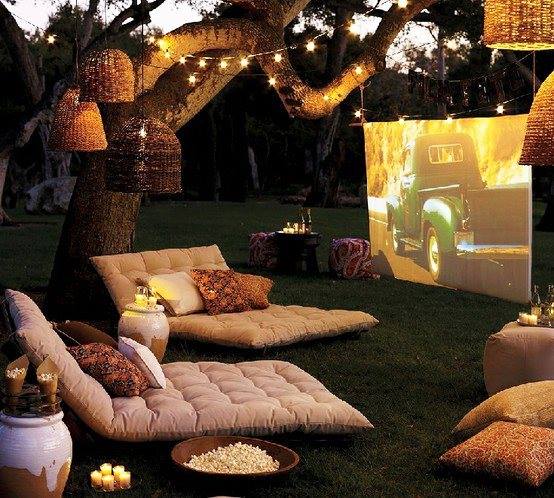 A Patio Chaise Lounge is a very good example of furniture that adds both style and comfort to one's home. And it is an upholstered reclining chair that has legs that are outstretched so one will be able not just to sit on the chair but also lie down on it to take a short nap.
This kind of furniture is very similar to a sofa and the nice thing about this chair compared to the normal chair is that it can seat 3 people at any given time. In comparison to a regular chair that seats only one. The patio chaise lounge is usually seen in a psychiatrist's office where a patient lies down and discusses his or her innermost thoughts with the doctor as the patient is being evaluated. At home, one can also use it to think about things that are on the persons mind.
Truly Great For Relaxation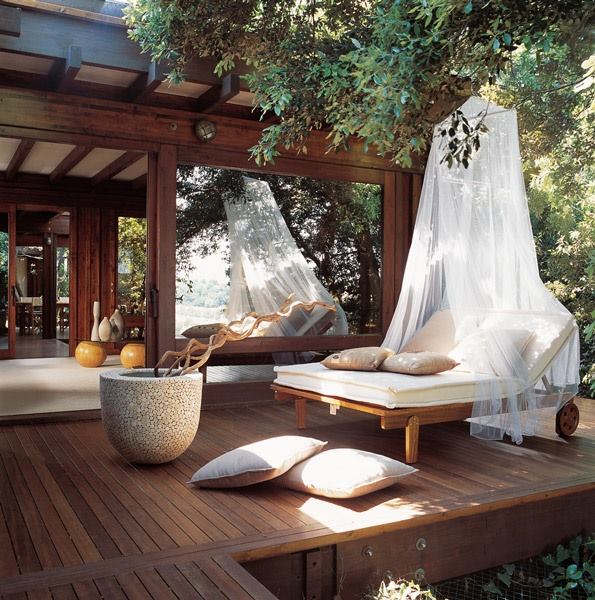 If you like to tan or just read a book and watch the day go by, a chaise could be another ideal spot for it. You might already know that they have been used for years in local country clubs or resort. Needless to say, that they evolved through those years. Some models are not upholstered anymore and are made of wood, steel and plastic. To improve mobility, wheels have been added on. That helps especially the wooden frame models in making it easy to transport or relocate those.
However, If You Are Wealthy Enough
I mean if money is not that big of an issue, you should buy the best quality-made Wood – Furniture available. And after reading this article you should be able to make that call for yourself. And you can follow any of the links in this post to get more product details or even order.
I am talking about a special wood grown in Indonesia and Thailand. As you may know these are tropical Rainforest areas. Therefore, the trees that are harvested for these patio Furniture Sets are grown and matured under varying environmental conditions.
For this reason they have become naturally adopted and resistant to harsh conditions and this carries through a live tree as well as your furniture. In addition, the wood is more or less impervious to attack by insects and rot.
What is this magical material? I am talking about Teak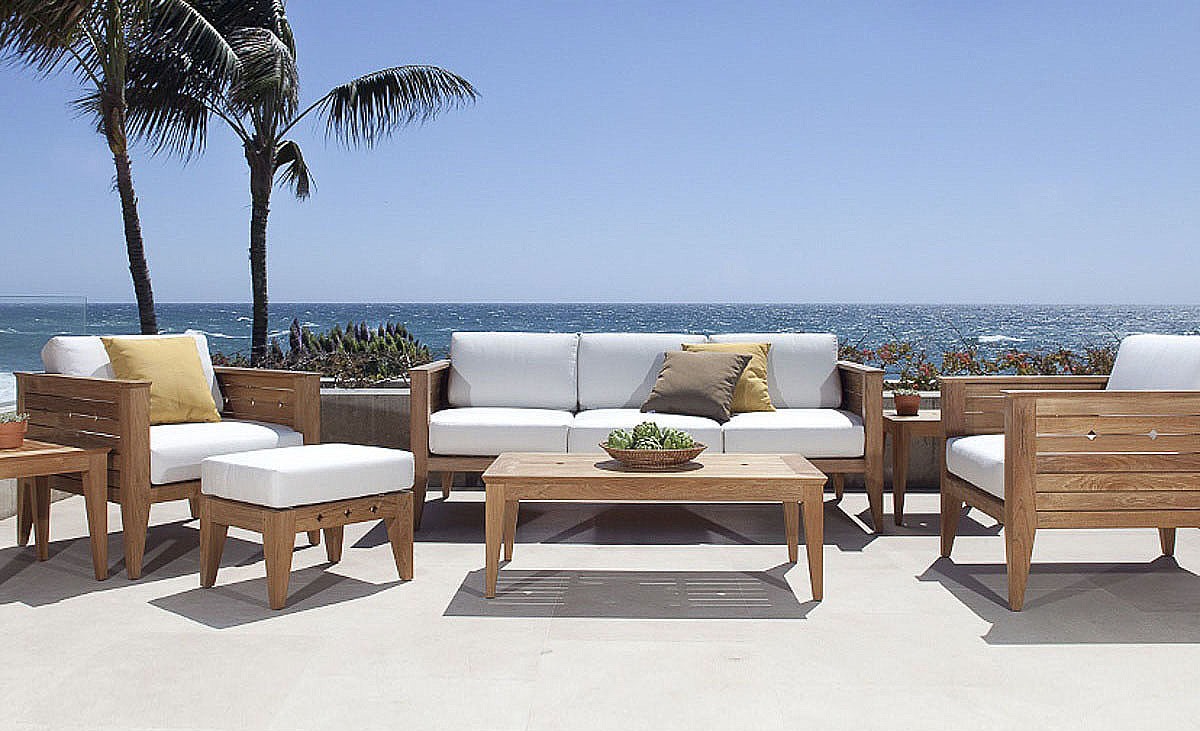 70258 – 7 piece Craftsman Lounge Set – Retail: $10001,- On Sale: $7497,-
The amazing properties of Teak woods are due to the high concentrations of natural oils which repel insects, mold and fungi. The Important part is that these oils are present in both living and dead trees!
And therefore is definitely present in your teak furniture. This is extremely good news for unfortunate homeowners who have shelled out lots of money on other wooden furniture, only to have it collapse under them, literally.
Teak considered the benchmark for outdoor Woods
Teak furniture is definitely considered the benchmark by which other outdoor wooden furniture is judged, and it is more expensive.
Nonetheless, it's rich, vibrant color, complete with swirling accents, adds to its appeal.
You can also enjoy a great diversity in teak furniture, and you will be able to locate teak chairs, teak tables, and teak garden benches without any problem.
One word to caution you though:
Your Teak Patio Furniture is not 100% maintenance free! Even Teak Wood cannot prevent mildew or moss build-up. This is unsightly and can get slippery.
However, do not worry. Teak furniture can be easily cleaned with good old-fashioned soap and water. That's about all you need to do with your teak outdoor furniture. So maintenance is a breeze, and in turn for a soap bath you get some great looking patio furniture that can lasts you for a really long time
You might also be interested in …
Outdoor Play Area
Conclusion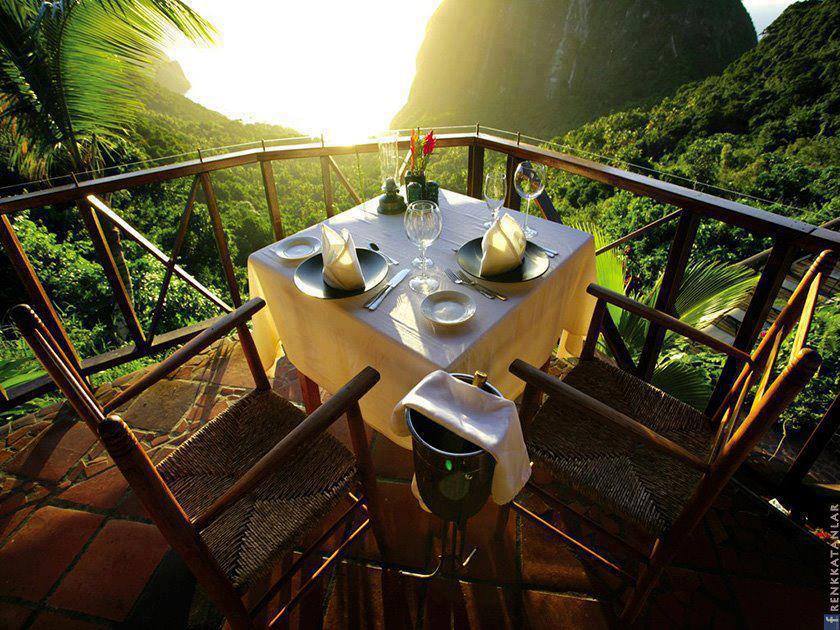 There are pros and cons in any of those ideas for your backyard furniture. And each material choice has its own characteristic benefits and features at the same time its own drawbacks.
However, you are now equipped with all the new earned wisdom. And if you keep your budget in your mind you should be very well capable to maneuver through the upcoming Patio Furniture Sales Jungle. Keep in mind, that the material used, dictates the price of furniture set you are going to buy.
However, you will also know how you can work a limited budget.
So tell me what type of patio furniture will you going to buy?
Thank for reading & sharing JK 🙂