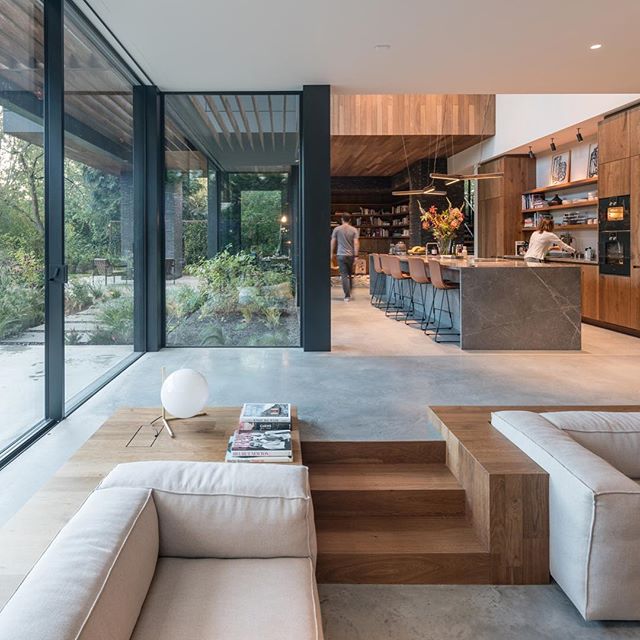 Running out of space? These 31 effortless space-saving ideas & practical design tricks can help to make your small home feel & look bigger. Enjoy the Video!
If you are reading this, you will probably agree with me. That even in the largest homes there is never enough space for all of our stuff.
There are tons of organizer, storage systems, and inflatable storage bags. However, ones your cabinetry is organized and the sideboard is stuffed you simply need more room.
Are you at the point where it becomes very difficult to keep all your clutter hidden. And adding more cabinetry is just simply out of question. Because your home already feels cramped and you do not want to confine your space even more…
Well, you are in luck, because in this post I will reveal to you my all-time favorite practical design tricks to style small spaces.
Please understand that even though my focus of this article is on how to make any small space feel larger. The truth of the matter is, that those concepts and ideas work for any size space and will guarantee to make them feel larger, brighter, more opened up and even lighter.
Do you already know your decorating style? Take the design style quiz.
Let's get started…
All of what I learned about small space design and decor is rooted from being born and raised in Europe. Back in the "Old Country" most spaces, even my house are from a small footprint.
"Our home is like a pair of shoes, it needs to fit!"
You hink about it for a minute, isn't it a fact? If for example a home would be too big we feel lost, and if it's too small we feel cramped. We need to feel good in the home we live in, No matter what size it is. But how do we get there?
The Answer…are in the basic principles of any great design.
Your goal is to turn a cramped small room into a comfortable living area. and basically that can be fixed by following the rules of scale and proportion … Sounds familiar?
Yes, you are right, the fundamentals of interior design. And just those two elements create the best balanced, comfortable and harmonious living areas.
Whether traditional or modern, big or small. This is the very essence of every successful space transformation, that we completed during my 20 plus years in business.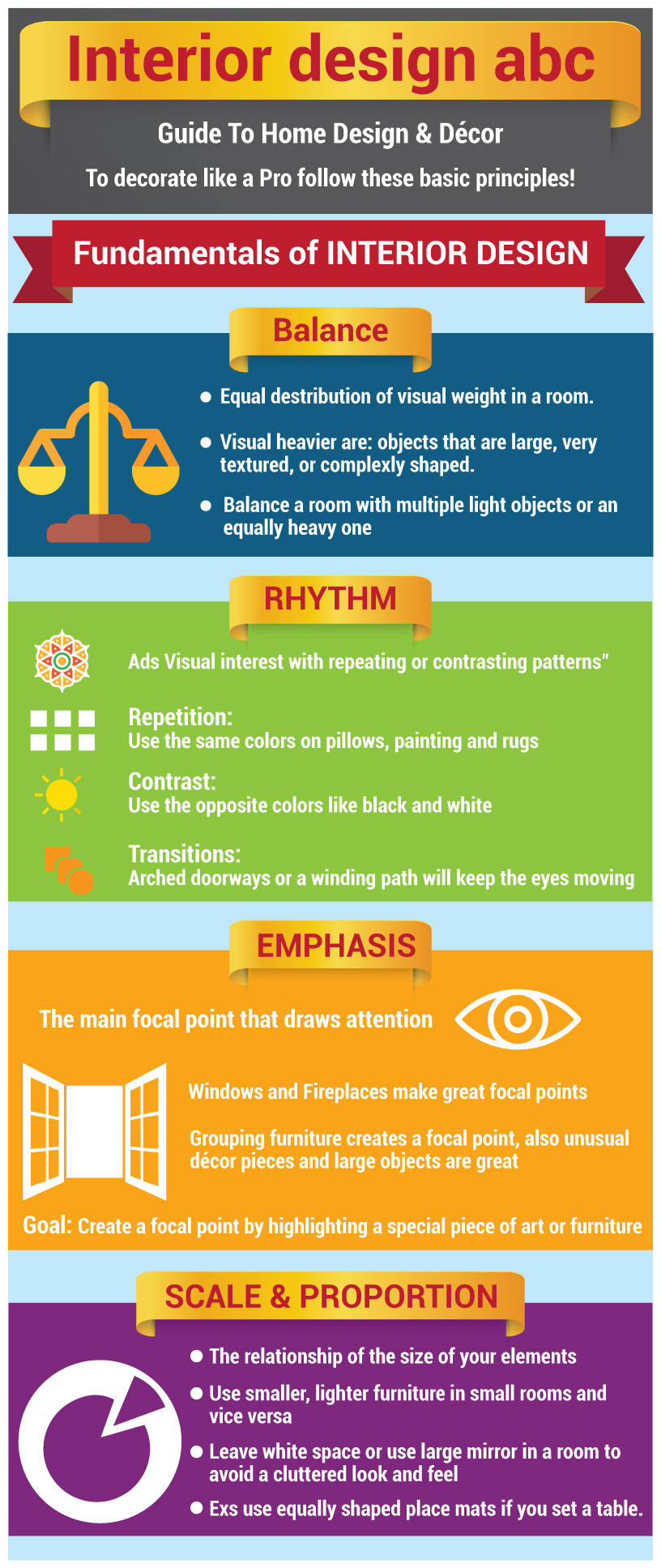 You need to create a more freely flowing, and well-balanced home.
One that makes a person feels good about entering, staying and living in.
The trick is to be consistent with the flow and the creation of a few focal points. Put all these elements together, like the pieces of a puzzle, and you will achieve a comfortable home that is functional and beautiful at the same time.
1. The Furniture Features
Basically our furniture needs to do 2 things:
1. it needs to organize and store away most of our posetions and
2. I t needs to be multi-functional or hide itself away.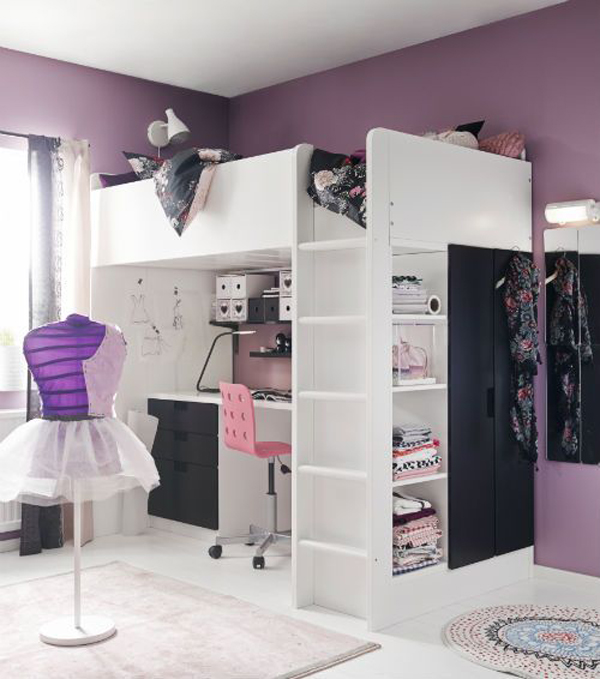 To make your space seem larger, it is important to keep the eye busy and moving. Most times, the only way to accomplish this is through a serious change. And this is usually the most difficult step.
Stuffed and cluttered spaces feel smaller. Therefore, we will have to de-clutter. In other words, unless you're really starting with a blank slate. For everything new you bring into your home. You will have to remove something old. Don't hang onto things for forever. Especially not just because they might come in handy one day.
Just keep in mind we need to lose some if possible replace some or hide it.
1.Transforming Furniture
I know, you are thinking NO! not a Murphy bed!
However, this actually still is one of the most frequently used design tricks. Typically you will find closeted beds in so called "efficiency and apartments or small flats.
Think about it, it makes total sense. Since the bedroom is mostly unused during the day. And the living room at the same token unused during the night. Plus the amount of free space gained, in exchange for a closet-bed, is very substantial.
And it helps if you are on a tight budget.
Anyhow, time did not stand still in the furniture design either just watch the Video below!
"You should focus mainly on multi-function-furniture. " A Footrest can not only increase comfort, it could also could be hidden storage."
2.You should utilize systems that enable you to use all the wall space up to the ceiling. – Rather use shelves then bookcases. Storage that has a small footprint, but is tall can really help in a small home design.
There never seems to be enough space for everything from books to TV, or a desk. So, try your best to use built-ins and modular-furniture-systems that can be arranged.
That works much better than many pieces of traditional freestanding-furniture. Look for units that will reach from floor to ceiling. Better would be from wall to wall as well.
This way you create a home for all your possessions. This is the best way to compact all your storage needs in one area. And Yes, our shop, as well as IKEA, offers great solutions for even the smallest budgets.
3. Transparent If you need to have a bookcase opt for one with a glass front. They don't feel so massive. And don't look so cluttered. Alternatively a corner bookcase provides space in a mostly unused and small area.
4. Buy Furniture with legs
Another easy one of my DIY interior designing tips. Furniture with lags feel less heavy in a space than pieces with skirting. Or that sit closely to the floor. So when ever you have the option swap accordingly.
5. Small Impact
Invest more in getting a couple of smaller sized footprint, however, taller furniture pieces. Attempt to confine your belongings (mail, books, iPod, etc) to a few focused areas rather than a mess all over the place!
6. Flexible dining tables
Are terrific choices for a small eating location. Just see to it that they are so developed that they hide all extended aspects if closed up.
7. Mobile Furniture Chose your furniture by mobility as well as multipurpose. Choose Items that are simple to get and also relocate, and afterwards plan to move things around to fit your different demands.
8. Window Treatment is one easier to DYI interior designing tips. Simply replace heave drapes with light and also transparent sheers
9. Do not go hog-wild at any type of store and purchase just exactly what you actually need.
10. Furniture with more than one function
Like in our product image below a kitchen Island can also be a small dinner table.
11. Rome wasn't built in one day and neither will be your dream home design.
12. You should trade. Let's say as an example you own a chair. But you hate it. Get rid of it. And If you are missing one. Get a chair that you love and has the right proportions (size) for your room. So you won't waste your space.
13. You should never, store anything that you don not need!
14. Spend your money on Closet & Cabinetry Organizer
Is one of the most commonly used interior designing tips. And I strongly recommend. You'd be surprised. How much more storage space will become available to you. And the beauty of it is, you can hide all your stuff by closing the door.
15. Take into consideration to use furniture that blends in visually with your flooring or wall surfaces, whether it is transparent or similar in shade (Color & transparency).
16. Keep it Open
I once had a wall to wall unit that was basically a chrome finished wire grid with wood storage compartments and glass shelving. since there where only the china cabinet with glass doors and 4 storage blocks it looked elegant and by far not as bulky as a solid wood cabinet would appear.
2. Visual Design Features
Don't be afraid to use color. Yes, white makes a room look larger, yet so do light creams, bone, and blues.
Paint is a terrific way to open a little space. Start by setting apart the ceiling shade from the wall color. One more method is to discreetly vary the color of each space to emphasize the partial differences.
High-gloss will make a space look even larger.
And to take that one-step further – stripes are an easy way to get the eye moving and make your spaces look larger. That's one of the easiest actionable design tips & practical design tricks
Before you decide on your colors you should know how they can effect you. My post " interior design terms explained" gives you a ton of details on the painting subject … For now, the following partial Info-graphic will do.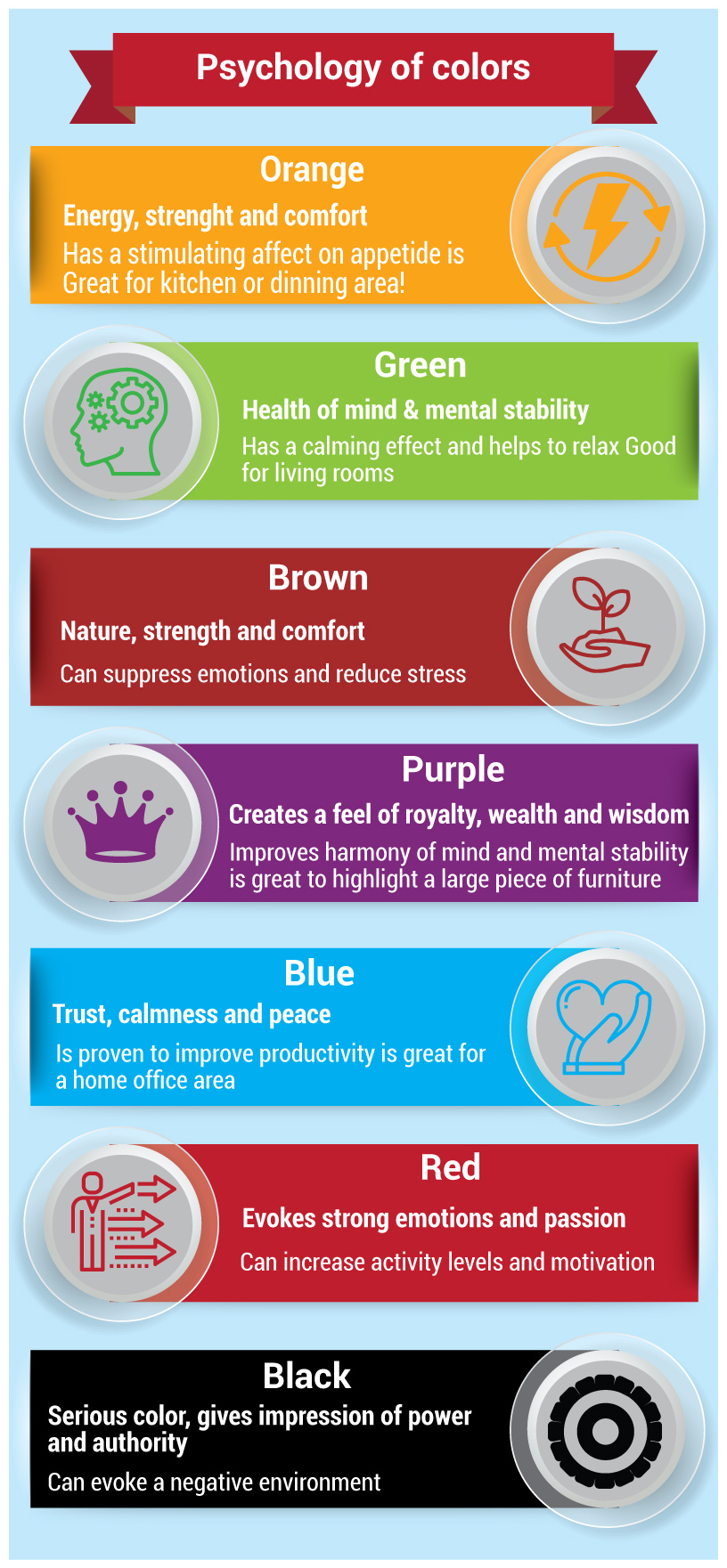 Copy & Paste the embed-code into your site to share the full infogrphic
Here are some visual practical design tricks:
17. Paint the ceiling of a small room in a darker shade then the walls and add a darker floor finish to this room. This will create the illusion that room is than it is. As the photo shows below.
18. A dark flooring against light tinted wall surfaces and furniture could truly make a space feel much bigger. That's one of the easiest actionable design tips & practical design tricks
19. Stain or finish all the floors alike or at least in the same color attains continuity and equilibrium through your rooms
20. Select one color family and choose variations of it for the biggest parts of your walls.
21. Don't be terrified of huge wall art, particularly in a shade (like blue) that can make the room look larger
22. Use a framed in mirror could create the illusion of an additional window.
No worry, that's one of the easiest actionable design tips & practical design tricks.
Here's how to do these design tricks,
step 1: frame a mirror with window trim.
step 2: mount the mirror on the wall perpendicular (across the room) to a home window. Voila, this will certainly create the illusion of an additional home window.
Practical design tricks 23. You can even use a full mirrored wall (can be done with mirror tiles. If you are on a small budget). This wall makes its space feel like two times its size.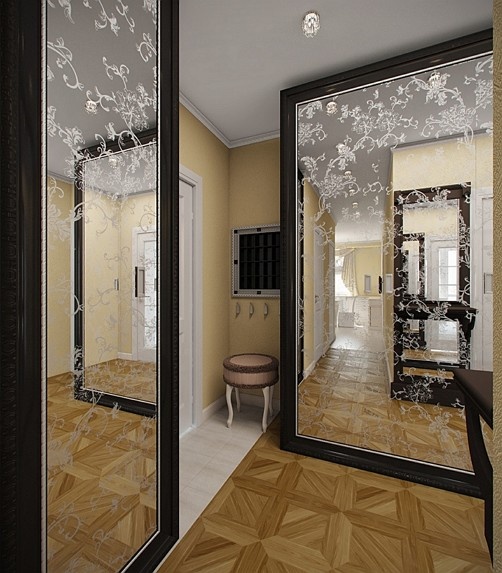 Mirrors- Additionally, will break down the solidity of the wall surfaces on which they hang. My main suggestions are to be innovative, however not to overdo it. As the following Picture by Mirror Mania shows.
24. Natural light will likewise be your close friend. You can either utilize light home window treatments or leave them off entirely.
25. Sconces
Sconces are specifically valuable in small rooms, as it relocates to light-fixtures on to the wall area. In comparison to the standard floor-models, you will not lose any valuable floor space. On top of that, sconces can provide ambient illumination that is fantastic for space. However, they do hold the capacity to offer sufficient light as well.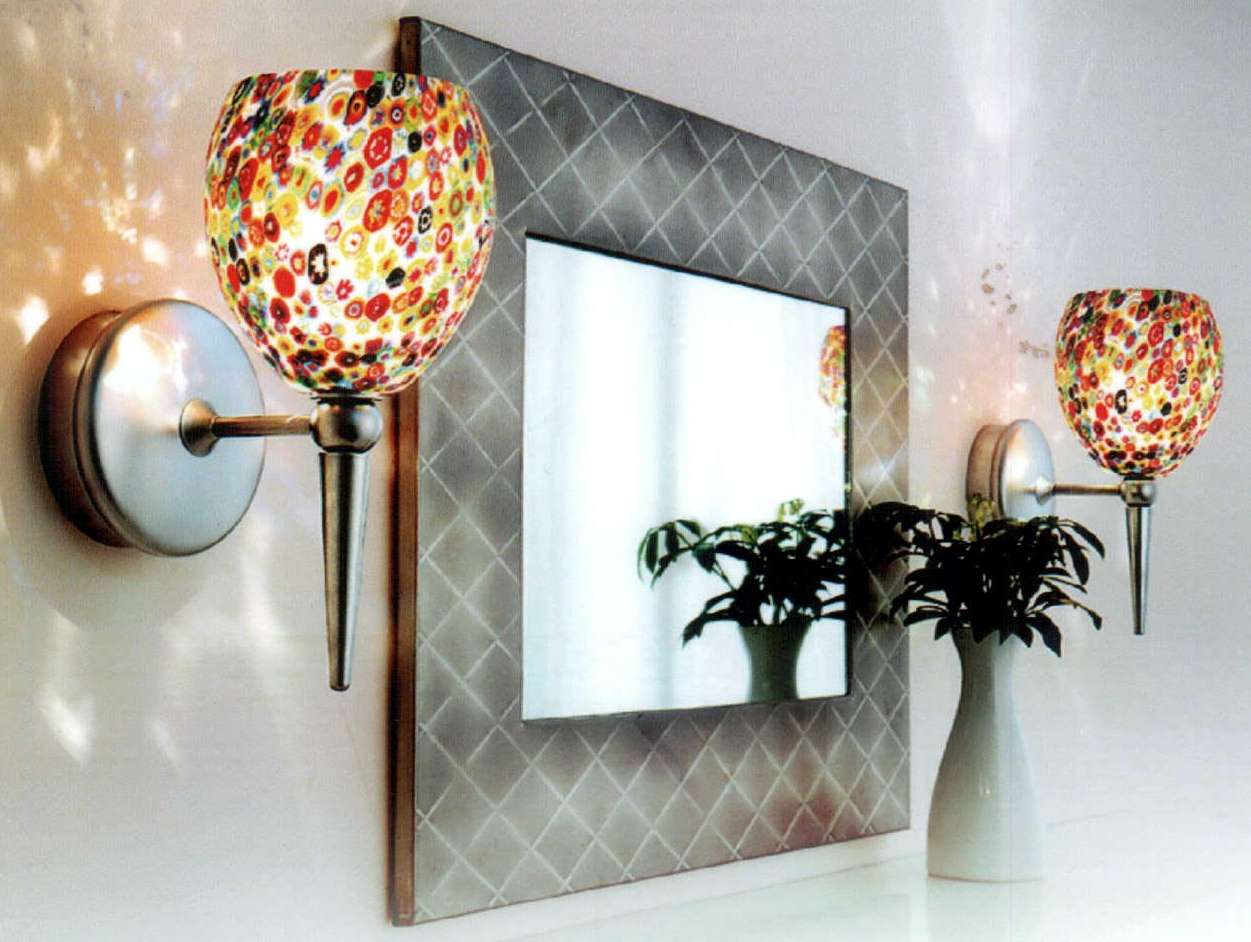 26. "Another design trick is to change anything that looks heavy. That means changing the shag carpet with one that has a low pile. Use hard-wood flooring or floor tile. It also indicates changing thick drapes with blinds, shutters or a clear, gauzy product."
27. French Doors connect the interior to the exterior.
You can take advantage of that to make your room visually extend pass the doors. Please let me explain. If you can add some closely matching flooring it will look like that our room continues. Similar furniture or decor can aid to this illusion as well This will work vice versa if you ad some of the exterior features into the room.
Here are some practical ideas:
For instance, if you match the tiles or decking of your exterior to the interior room, that room will look like it continues beyond the glass.
Similar furnishings inside & out create a link between indoors and out.
French-Doors expanding your room from the interior to the exterior.
Potted outdoor plants create a connection from your room to the patio.
Light linen curtains and sheers let the sunlight stream through.
Seating arrangement that works on your patio or the living room.
Here are a few additional simple Do It Yourself options
You will be surprised how much extra space you may have
Shelving on dead wall space will certainly offer God-sent-storage that you never want to miss again and are therfore on our list of practical design tricks.
Another great example of organization products.
If you feel like these tips are too much for you to handle and considering to hire an Interior Designer you should read my FAQS on Interior designer.
It possible can save you $1000's of Dollars.
Layout & Floor-plan
As far as your layout in a small house interior design living room goes. I suggest you think functions first. Do you have a favorite spot to read? Or are there areas in our home that are nice when the sun rises? Think about your habits (NOT the booze) how do you use your space. How is the daylight or what about noise? Where do you like to read your mail? Where do you like to watch TV or read a book? Do you need a work area? If so, you should for example place storage and trash bins in this area.
Our Galleries are your go-to for a quick look at trendy design ideas. If you, however, are looking to get a preview on what your own space could look like. I can suggest 4 Free Floor plan Tools
You can find those in right below after you subscribed (its free)
This will unlock the full Top Home Design Site and you will get also access to the advanced 9 Prime Interior Design Tips and Tricks that are only available to our site members.
Here is what you get besides all the content of this article:
Image File of the full Interior Design ABC Info Graphic so you can keep it handy
What simple trick we use to provide translucent lightness to a room division.
How to add added interest and functionality to your kitchen
Trick to visually thrust out your walls in a long and narrow galley kitchen
One sure method, to make a small size bathroom look larger.

More trendy space saving Idea
How to create a more open feel throughout your home
What you can do to improve the flow throughout your home
And more… Plus 4 Free Floor plan Tools
Ahhh…

Changed my mind you stuck with it this far you deserve to read all !
1. Use pocket or barn doors (currently a big trend). Bi-fold or sliding doors will work as well. This will assist to produce a cleaner appearance.
The objective is to regain the area that usually must be reserved for the traditional door swing.
Practical design tricks also involve using space in walls if possible like in this pantry.
2. If you own your house you should consider installing an additional window in darker areas. If this window would open the view onto unattractive features like a neighbors house-wall you could use glass block. The point is to create a lighter feel to this section by allowing more light to brighten up our space.
.In addition, glass block can be used as full or partial partition walls. We also often use those to create a more private area. In many bathroom remodeling projects, we build partition walls to hide a toilet as example .
3. Make a statement with a fresh and bold kitchen back-splash. Get creative and use your preferred design. The goal is to make it a focal point
# 4 of practical design tricks suggestes to install a drop ceiling with recess lighting if you have a long and narrow room. This will have the visual effect of the walls being pushed out. And creating the illusion of an larger room. And the recessed lighting will be able to provide ample of light to the room. Optional you can use the earlier mentioned paint trick where you tint the ceiling & floor darker than the walls.
5. You could install a small pattern style tile in a small-sized bathroom.
Continue this pattern on the wall across from the enhance door. And on the remaining three walls you should stick to a neutral colored tile or paint. The contrast will make the bathroom look larger and also the front wall with decorative tile more interesting. Ideally you could place a pedestal sink there and a mirror. The goal is to balance an otherwise small space.
In the photo above the linen closet is used to continue the darker color from the floor up onto the wall.
6. You can even make a small foyer inviting by using narrow accent furniture. Further, you can use a mirror and other wall art. Maybe even a flower arrangement can help to make it welcoming. An interesting print on your rug or runner could get the journey through your home started.
7. You could use a shelving system as a room divider. Because they are translucent and accessible from both sides. However, keep only some decorative items on it that work from any viewing angle think of pottery decorative vases and bottles or other glass art.
8. Furthermore, You should use arched-ways and partial-walls when ever possible to give your space a more open feel.
9. You could make use of high ceilings. A loft adds floor space.
Lofts are very poplar & practical design tricks because the double your sable space in that area.
10. Get creative and make use of unused space!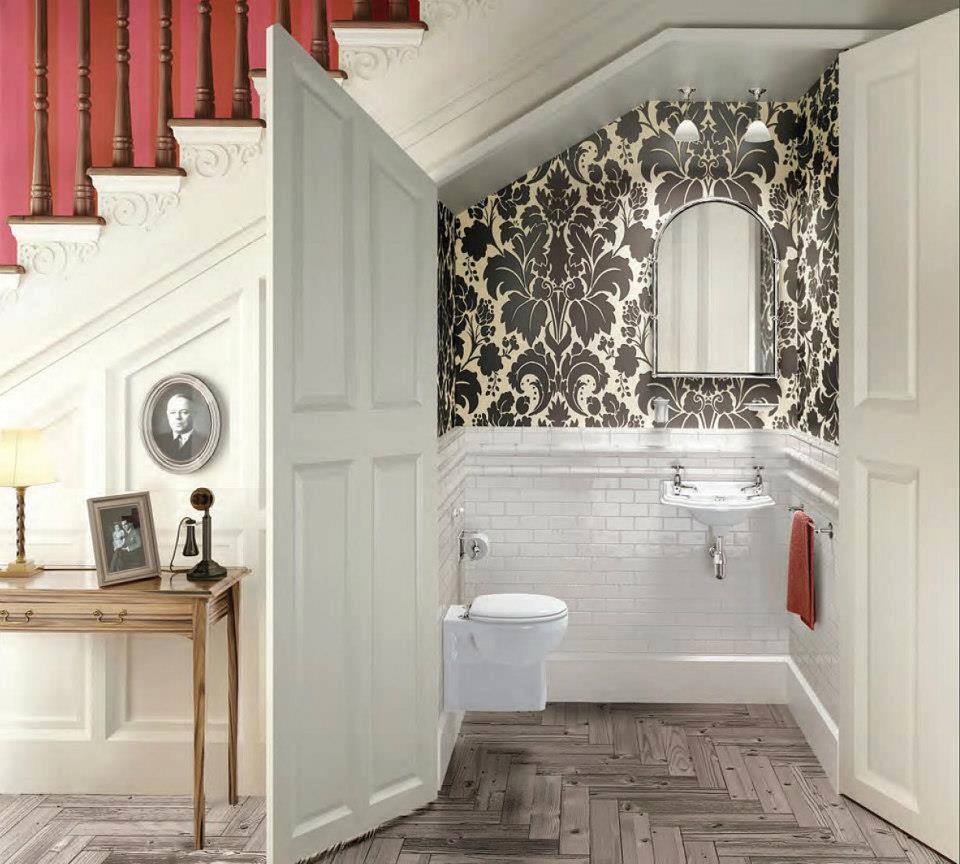 Here is another trick on how to move your existing furniture around without breaking a sweat.
Step1
I would suggest to draw yourself a floor plan and organize yourself. For example measure your floor space (include where windows, doors or electrical outlets are) draw up your room on a sheet of paper. Use 1Inch / 1Foot scale. So a 10×12 room would be 10x 12 Inches.
Step2,
Next, measure your furniture and scale it in the same way as the room. Once you drew your furniture pieces , clip them out with some scissors.
Step3.
Now you can move things (your snippets around in your room without having to lift any furniture. And once you know where you want to position your furniture, you can start moving things around.
Pro-TIP: "There are lots of cheap but helpful sliders available they make moving furniture easier."
Finally, walk through your apartment or home and inspect it from all angles. Does all look good? Or should something be rearranged , moved or turned?
4 Free Floor plan Tools you can use for your home design ideas!
Our Galleries are your go-to for a quick look or new design ideas. If you, however, are looking to get a preview on what your own space could look like. I suggest 4 Free Floor plan Tools to start with:
MS-Windows 10 Pro comes with a 3D Builder installed (under windows accessories).
Google Sketchup, lets you get as detailed as you like, into a design you want. You can do a basic layout or you can go the whole hog and design an entire room with paint colors and everything.
Smart Draw The floor planner lets you start with a template that you can edit. You can add walls, windows, and doors. Place furniture and appliances and once you're finished, print your floor plan, export it to PDF, share it online, or transfer it to Microsoft Office® programs with a single click.
For Flooring Design changes I recommend Design my Room from Armstrong
Conclusion:
I am often asked what interior design style works in a smaller home or space. I usually I give the same answer. There are no interior design styles specifically for smaller homes. Find your favorite design style and use the fundamentals of design to create your design.
Granted, a modern or contemporary design would work out a lot easier than a rustic or eclectic style. Simply because there is less furniture and all should be free of clutter anyway.
However, if your heart desires something different. Its your space and you need to find what works best for you. Try to apply some of the suggestions and enjoy your new space.
At the very least, I think you'll agree that the Interior Design Info-graph will be a fairly handy tool and a good reference. The full version includes a few design styles as well. You can download it here
Whether you're trying to start a new project, shop for furniture, or simply fine-tune your existing home décor, there are dozens of ways it can help you to succeed.
At this point I want to turn it over to you!
How did you like the Video?
Did you find what you are looking for? Or do you have some questions?
Have you found some ideas that can help you to get closer to your dream home?
If so, which one is it?
What are your favorite ideas for the small space design? Do you know any additional ones?
Please comment below, and share this article. Don't hesitate to ask or mention concerns as well as I'll do my best to address them. Many thanks, Juergen at Top Home Design
Download the Full Infographic Image (jpg)
P.S.
Do you already know the perfect interior design style for you?

If not here you can take a quick quiz and find out more…
And here you can find various types of interior design style
Need more traffic? Let's Talk