How to Avoid Impulse Shopping to Prevent Shopping Remorse?
Today, I decided to write about overcoming Impulse Shopping and how to cultivate a smart shopping experience. Below, I listed a few easy to do shopping tips.
You probably know that today's post is the final piece in my "Decorating a Home Series". And I was really wondering, what this final post should be about. I know, some of you already put some of my tips into action and that's really great. However, we all know that with the changing seasons, Holidays, and trends our home decorating to do list really never ends.
So let's jump into How to prevent Impulse Shopping?
Why to prevent Impulse Shopping?
I remember myself, as a first-time renter we hurried along to buy pieces as quickly as possible just to fil our new home. By the time we purchased our first home, I stopped shopping without measuring areas, or conducting research to find the best prices. Like I said, I was guilty of this myself, as soon as the lease was signed, we went out and bought furniture to fill the entire apartment.
My only goal was to scratch these tasks off my to-do list. However, when everything was finished, it looked rushed. Mainly because I never spent any time getting to know the home, or strategically planed how to use furniture and décor to create a fantastic space.
Impulse Shopping a Waste of Money
It is understandable to want to take advantage of great deals and sales, especially on furniture you can use for your home. Just because a single piece or furniture set is on sale does not mean you should run right out to the store and buy every available part.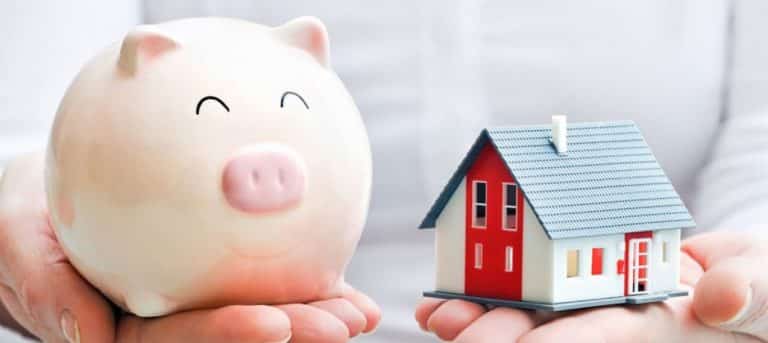 A room filled entirely with set-pieces is a sure sign that someone is rushing their design process. You want your home to feel like a welcoming reflection of yourself, not a picture from a sales catalog. Everyone is guilty of buying something that they may like but do not love or necessarily want for their own home, just because it is on sale.
I have even made this mistake in my dining room. A particular store was having their big, year-end sale a month after I had rented my first apartment, and I bought every matching piece that I could get my hands on. All of the pieces had an old-world, rustic style and were made of dark wood. I kept many of these pieces, and they were beautiful! However, they were not the style I wanted, and I kept them for years to hold onto my investment
Before Start Shopping
There are some very easy tricks to avoid impulse shopping and ensure that you get pieces and décor that complements and bring life to your home. Planning your rooms and the furniture and style you want them to have will ensure that you pick the right pieces to complete the job!
Spend Time In Your Home Before You Buy
If you just moved, you should be spending enough time within your home, that way you will less likely buy things that you don't need. Otherwise, you are likely to purchase furniture and décor that don't match your rooms or have a cohesive style.
When you replace impulse shopping with strategically purchases, you hardly ever end up with a case of either buyer's remorse or design remorse – neither of which is a great spot to find yourself. This may just be the most challenging tip on the list for anyone to follow, but it is the most important!
Waiting to buy furniture or décor so that you can get used to living in your space is essential to choosing pieces that complement both your home and your life. This also forces you to wait on shopping items that you love based on a knee-jerk reaction.
As you live in your home, you gain a better understanding of where you naturally leave your shoes or coat or where your guests like to hang out when they visit. Taking your time gives you a clearer idea of what you need to buy for your home.
Make A List
Before you get started you should make a shopping list. It works for your groceries, right? It definitely will make shopping for home décor much easier. And it will ensure that you purchase only pieces that you need and that fit your space well.
Think of it like making a grocery list but for home décor items. Before you head out to go shopping, make a list of the things you have been trying to find with as many details as possible and stick to your list as you make your way through the store.
The best part of making a list is finding a stylish notebook to keep all of your notes! Once you have the perfect one, try keeping a running list of all of the design and décor products you are currently considering. This way, you always know exactly what you need or are looking for before you go shopping and less likely fall victim to impulse shopping.
Measure Your Spaces and Keep Those Measurements Handy
Knowing the measurement of your rooms and the furniture you already have and plan on keeping in these spaces is crucial to choosing new items that fit well. You can keep these measurements on a hand-written list on your phone. Just make sure they are readily available.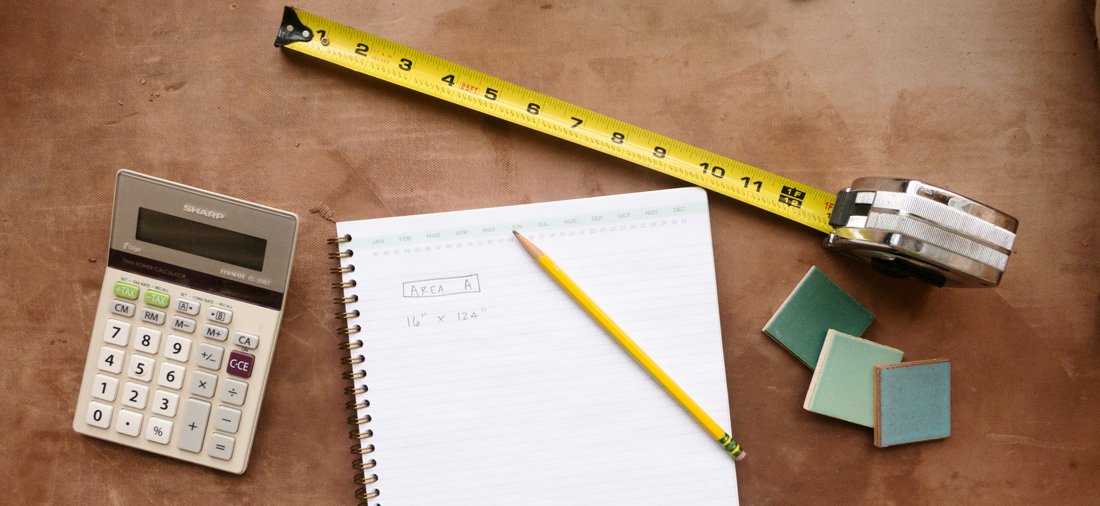 A general rule of thumb is to take both minimum and maximum measurements. This gives you a bit of wiggle room as you shop for furniture or décor pieces. As with your measurements, make sure that you have a tape measure or measuring tape readily available as you shop to ensure that you can get an accurate measurement of the things you wish to buy.
Make A Vision Board
A vision or mood board is a great way to see what pieces you are naturally gravitating towards. Through these boards, you can get a sense of the style and design that appeals to you the most. You do not need any Photoshop skills, We have a free home design software app for almost any gadget and space. Just start copying and pasting or cutting pieces from magazines that catch your eye. You will naturally develop a deeper understanding of what you are envisioning in your mind, and this will help you bring that vision to life!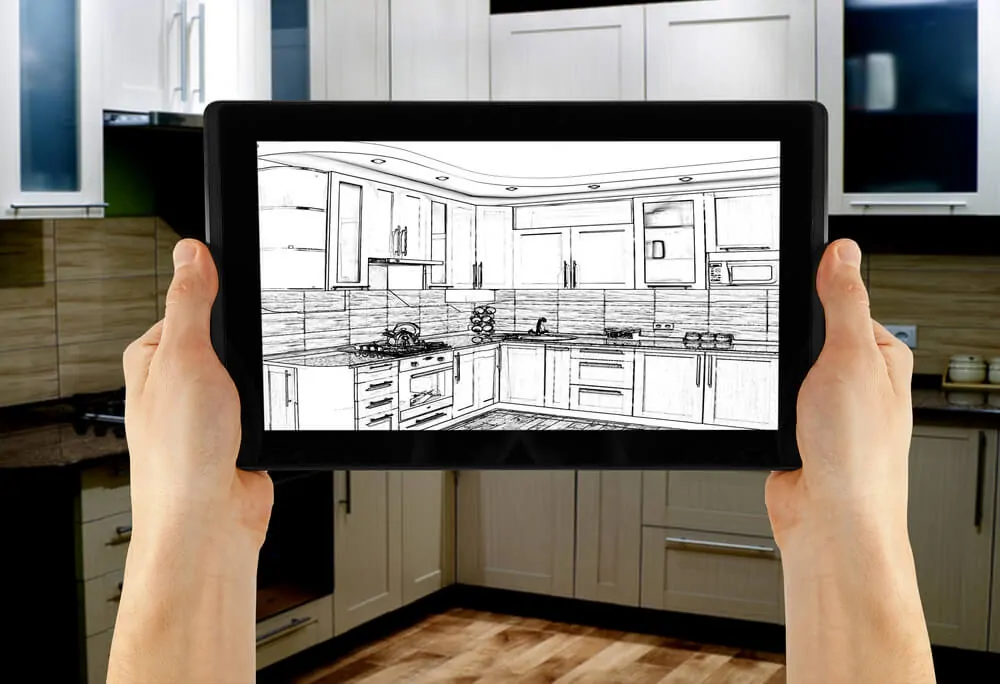 While You Are Shopping
Just because you walk past something that catches your eye in a store does not mean you have to make a purchase then and there. Everyone is guilty of making a quick decision or impulsive buy from time to time but try to avoid doing this for the things you use to decorate your home.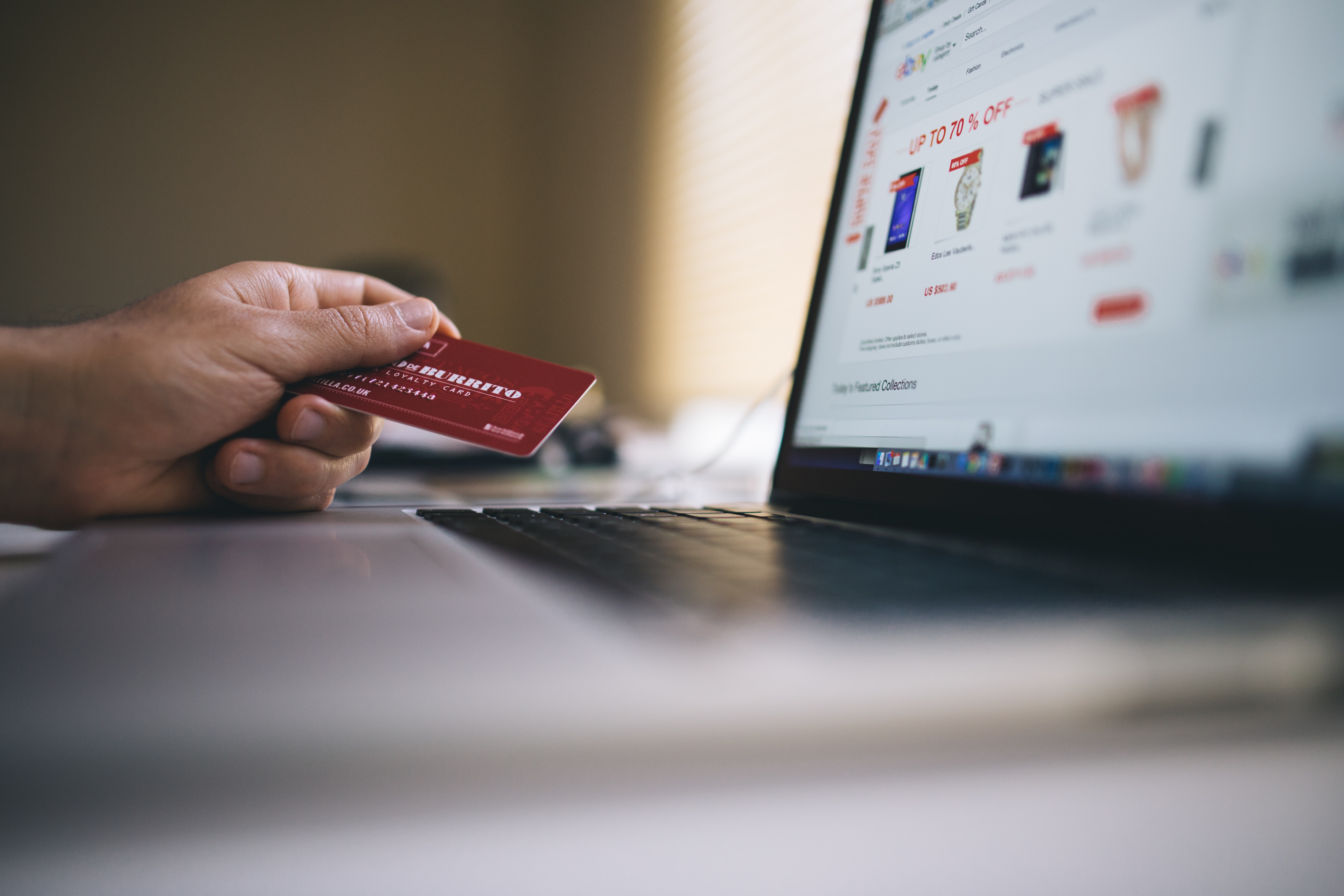 These items may seem perfect on the shelf but do not match your home décor style. It is also never a good idea to buy something with the intention of returning it if you aren't satisfied once you get home. How many times have you procrastinated returning something to a store and missed the return window?
Keep An Eye Out For Sales
Instead, try waiting for the item that you are interested in to go on sale. This approach not only helps your wallet by saving you money, but it also gives you time to think about whether or not it is a good fit! You will have much more time to digest and process how a specific piece will look in your home, and you may find that it is not a great match after some time.
If you don't think you will be able to accurately visualize a specific décor or home design item once you get home, take a picture on your phone. You can save the photo and try searching for the same thing online to price match, and you will have a better idea of how well it fits your décor style.
Be Always On The Lookout
Always keep your eyes peeled! If you have an idea of a specific piece that you need but aren't exactly sure what you want it to look like, this tip is convenient. Let's say that you need a chase for the end of your bed, but you haven't quite figured out what would look the best in your room. As you shop at different stores, yard sales, and online, keep your desired piece in mind and explore the many different options available to you. Don't hurry the procedure if you are only going to wind up settling on a mediocre piece.
Read Online Reviews
Before shopping anything, especially furniture or other home goods online, you need to spend time reading reviews. It is not unheard of for home décor to look amazing online but underdeliver once it is unboxed.
For example, you may find the perfect rug online that would look amazing in your dining room. It's the ideal size, a great color, the shape matches the space well. However, how useful is the rug if it sheds heavily or is made out of a fabric that is unpleasing or uncomfortable?
Online reviews on various websites are a smart and easy tool to use to rule out these possible defects before you buy. Do your research, read both positive and negative reviews, and price match every single piece of furniture or décor that you like. Not only does this approach help you avoid buying a less than acceptable product, but it also forces you to be much more intentional when shopping things for your home.
Do Not Just Buy "Cute" Stuff
Rather than merely shopping a couch, picture, or throw blanket just because it is cute, practice intention when shopping. It is that simple; as you pick up pieces that catch your eye, question yourself regarding how well this would fit in your home.
You need to be your critic. Even if intentionally shopping pieces means that you are spending twice as much time to decorate your home, waiting for the perfect item is much more rewarding than buying something just because it is cute. Home décor and furniture are significant purchases and should be given a great deal of consideration before buying.
Know Your Closet
The great thing about these tips is that you can use them beyond the realm of home décor and design. When shopping new clothes, you should practice the same intentional approach. It is easy to walk around a store and fill your arms with cute pieces from the racks.
However, think about how often you get home and realize that certain pieces were not as great as you thought, or even worse, they end up sitting in the back of your closet for years! Instead of filling your closet with useless garments, clean out the closet and drawers. Throw away any pieces that you don't need or do not wear and create a wish list of all of the garments you need to create a cohesive and complete wardrobe.
The same rules apply with fashion as they do with home style. Don't buy something just because it is cute or it looks great on a mannequin. If it isn't on your list, then let it be and keep moving. Each piece you buy should become a logical part of your overall wardrobe. I can assure you that, after some time practicing this more intentional approach to buying your clothes, you will be rewarded with a closet that is full of pieces that you LOVE to wear! Gone are the days of "… but I have nothing to wear".
Conclusion
We'll most likely never be entirely liberated of our design remorse. However, we're much more assured now that following these steps to prepare before we buy our clothes or home goods results in much better shopping decisions! We want you to love every single piece that you bring into your home. Deliberate home design is our absolute goal when creating new looks for our home. For all intents and purposes, intentional buying results in less regret.
Here are all articles of the Decorating a Home Series