Description
Bare Decor Solid Teak Wood Shower Mat Giza
You can now escape from the ordinary. With this Solid Teak Wood Shower Mat & bring the spa feeling right into your home. Enjoy It's naturally mildew-resistant & FREE SHIPPING on orders over $25.
What makes this Teak Wood Shower Mat perfect for any space outside your sauna, pool, spa, and shower.
You can create a slip free save landing outside the shower door to dry yourself off. Further this mat can be used inside the shower unit to prevent you from slipping as well.
You can also use the Bare Decor Giza Shower Door Mat on your deck, in your boat or RV. And will keep your feet warm while providing a clean slip resistant surface.
The Product Dimensions are:35.5″W x 19.75″L x 1.2″H
Bare Decor Solid Teak Wood Shower Mat Giza Product Features:
Genuine solid teak wood (Tectona grandis) is naturally mildew and mold resistant.
And bugs like termites or carpenter-bee's do not like it.
Good For Indoor Use (shower, spa, sauna, RV)
Great For Outdoor Use (balcony, deck, patio, lawn)
Slip resistant
naturally warm surface
No Assembly Required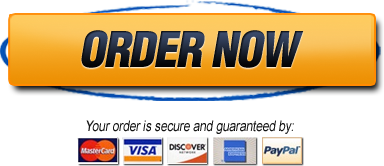 Here are some  interesting facts about Teak wood:
Teak (Tectona grandis)
Is a tropical hardwood tree. The species placed in the flowering plant family Laminae. And the Tectona grandis is a large, deciduous tree that occurs in mixed hardwood forests.
It has small, white fragrant flowers. And large papery leaves that are often hairy on the lower surface. It is also known as the "Burmese teak".
 Freshly milled Teak Wood smells like leather.

The Teak Wood durability and water resistance is particularly high. Therefore, it is commonly used for fine boat building.
However, there is a growing market in exterior construction (Think of decks & Pavilion) & veneer. As well as furniture, carving, and turnings. As well as other small wood projects.
Tectona grandis is native to south and south-east Asia.  Mainly in India, Sri Lanka, Indonesia, Malaysia, Thailand, Myanmar and Bangladesh.
However, the tree as been naturalized and cultivated in many countries in Africa and the Caribbean as well.
Myanmar's teak forests account for nearly half of the world's naturally occurring teak.
Molecular studies show that there are two centers of genetic origin of teak. One in India and the other in Myanmar and Laos.
"CP teak" ("Central Province" teak) is a description of teak from the central states of India.
"Nagpur teak" is another regional Indian teak. It produces small, white flowers arranged in dense clusters (particles) at the end of the branches.
Flowers contain both types of reproductive organs (perfect flowers)
The word teak comes from Tamil tekku , Malayalam thekku  via the Portuguese teca.
The plant is known in Sinhala as Thekka among the Sri Lankan people and Segun in Bangladesh.
Source: Wikipedia
Other Teak Shower Product