Description
Discover … The ENIGMA-X  our Ultimate Frameless Glass Sliding Shower Door
DreamLine Enigma-X shower door kit with SlimLine shower base for your bathroom renovation. Superior protection & easy maintenance through stain resistant coating.
• From Modern, ontemporary, and Traditional bathroom designs to Transitional, Farmhouse, Rustic or Industrial, DreamLine offers trending shower door designs for any style • DreamLine shower doors fit virtually any shower space • Shop with confidence, with over 1 Million Shower Doors sold
DreamLine is a forward-thinking, technology-driven company with shower door products built to last.
  • DreamLine manufactures and distributes high-quality, trending shower doors • More than 23 proprietary shower door design patents granted • All shower doors are made from premium glass and upheld to our highest standards
• Thousands of positive customer reviews • Limited lifetime warranty • Our products are put through over a dozen strenuous tests for maximum quality assurance
Premium Glass Selections
To Complete Your Dream Bathroom You May Need
Therapeutic water jets create the showering experience you've been dreaming of
Pressure balancing temperature controls
DreamLine Folding Shower Seats are a beautiful and practical bath accessory that provide a convenient and safe place to sit while showering.
Add an attractive finishing touch to your dream bathroom
Innovative and compact design
Made of natural teak wood
People also viewed these DreamLine Products
Our Dreamline Enigma X shower door kit Ships with the Custom Sliding Glass Shower Door Glider and the SlimLine Shower Base.
In addition to that we supply Customer Reviews & the dreamline shower door Video.
This combination will bring an air of sophistication and luxury to your bathroom renovation project.
The DreamLine Enigma X Shower Kit tub & door enclosure brings an air of sophistication and luxury with its modern and fully frame less barn style shower door design.
Simply put the Enigma shower solutions are extraordinary and high quality Glass Shower Enclosures.
As the design alone would not be sufficient the DreamLine had to add another special feature to is pride piece.
WHY We Like it? …
this Glass Shower Door is SELF-CLEANING!
I am not kidding and no BS … The glass panels of the Enigma have a special-glass-finish that DreamLine calls "ClearMax".
ClearMax works basically as a water repellent. As a result the glass wall and door will never show any water spots or stains. What makes it almost maintenance free.
That's great news because this alone saves you on average about 32 hours per year with your Squeegee or towel to keep her spotless.
Trust me … I was skeptical too. However, I have seen the action after I installed the same model for some clients and it does work!
DreamLine Bypass Sliding Shower Door Video
  This kit pairs the DreamLine Enigma-X Sliding Shower Door with a coordinating SlimLine shower base for a winning combination. The ENIGMA-X sliding shower door delivers a sleek and fully frameless design. High-Quality Premium Glass of the DreamLine Enigma-X Shower Door has a high functioning performance. With a  look and feel of custom glass at an exceptional value.  
The coordinating SlimLine shower base incorporates a low profile design for an unobtrusive modern look.
  Find detailed product Information, customer ratings, step-by-step installation instructions as well as a Product Installation Video here! Go for the streamlined look. And the urban style of the ENIGMA-X frameless sliding shower door. With the coordinating SlimLine shower base for your bathroom renovation. The glass is treated with DreamLine exclusive ClearMax water repellent and stain resistant coating for superior protection and easy maintenance.
DreamLine Enigma-X Shower Door Features:
Frameless glass design. The model consists of one sliding door and one stationary inline panel.
Effortless sliding operation with large wheel assembly on a stainless steel track (bar).
Track (bar) may be shortened up to 4 in. for width (horizontal) adjustment. No out of plumb (vertical) adjustment.
Reversible for a right or left door opening installation.
Premium 3/8 in. (10mm) thick ANSI certified clear tempered glass.
Anti-splash threshold to prevent water spills (requires minimum threshold depth of 2 3/4 in.).
Wall studs or other reinforcement behind finished walls required for installation.
30 in. x 60 in. Single Threshold Shower Base: High-quality scratch and stain resistant acrylic.
Slip-resistant textured floor for safe showering.
Integrated tile flange for easy installation and waterproofing
Fiberglass reinforcement for durability, CUPC certified.
DreamLine exclusive ClearMax protective glass coating.
Price $995,-  (Price checked 06-06-2020)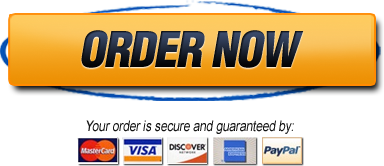 DreamLine Enigma-X Shower Door Overall kit dimensions:
30 in. D x 60 in. W x 78 3/4 in. H. DreamLine Enigma-X Shower Door:  56 – 60 in. W x 76 in. H; Hardware finish:  Brushed Stainless Steel Width installation adjustability: 56 – 60 in.; DreamLine Enigma-X Shower Door opening: 22 – 26 in  DreamLine Enigma-X Shower Door Stationary panel: 29 1/8 in 30 in. x 60 in. Single Threshold Shower Base. Center drain configuration.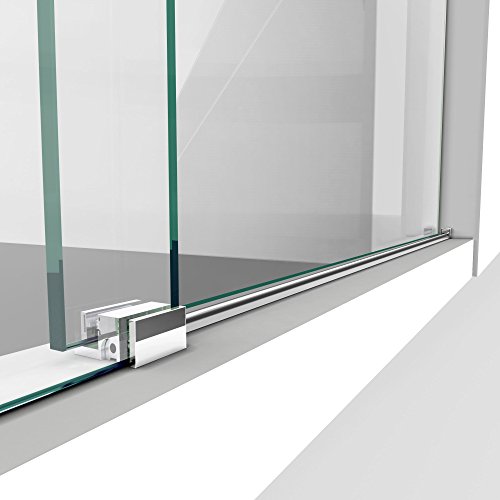 IMPORTANT!
All measurements should be taken only AFTER walls are finished (tile, back walls, etc.)
Professional installation required.
Limited lifetime manufacturer warranty
Please review the technical drawing for exact drain location
Alternative Models:
1.DreamLine Enigma-Z
3 DreamLine Enigma Air