Description

Metal Split Flow Rain Shower Faucet – Genhiyar
ALL Metal Big FLOW Separated Shower
Please  Read the Genhiyar Shower System Reviews. Genhiyar – High-quality supplier, Ship Factory direct to reduce shipping costs! Full 5 years warranty on any order!
The Genhiyar metal split flow rain Shower Faucet Ships Factory direct. To reduce shipping cost and your price. By eliminating of the intermediate costs (the middle man). Our high-quality suppliers offer a full 5 year warranty!  If you have any questions or needs, please contact us.
What you Need to Know About Genhiyar Shower Systems: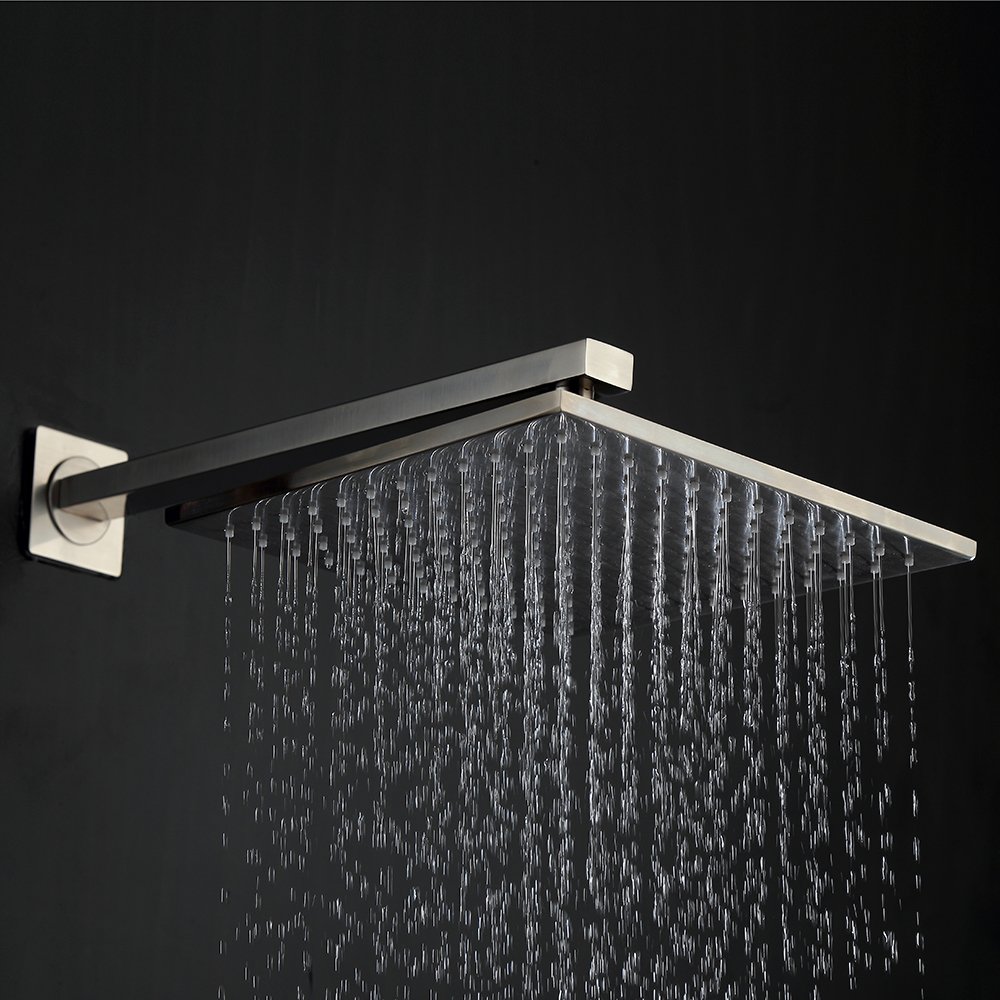 This shower value kit comes with an 8 inches ceiling rain shower Head. And accordingly to the manufacturer the water is powerful enough to give you a quick bath experience. However there  is no need to worry because the water pressure is adjustable. Therefor you get the same sensation as such as exposure to rain.
The Genhiyar shower system has a high quality all metal configuration.
And is available in a brushed nicckel finish. This finish is perfected by Genhiyar's nickel brushed drawing process. Creating a perfect union, between both beautiful and well made. You will like to know that a hand touch on the faucet surface will not leave any trace.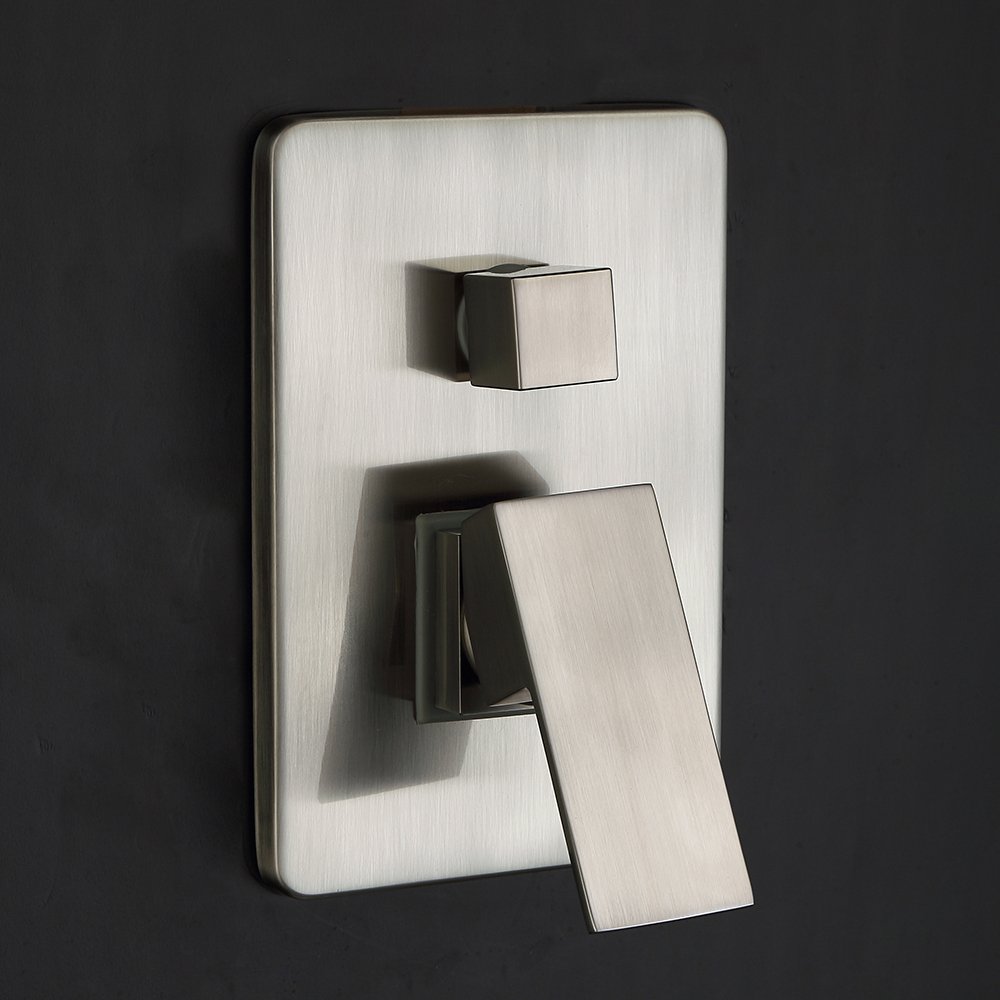 Genhiyar Shower System Facts:
Great Value Pack

The U.S. standard NPT thread is adopted without an additional adapter.

Easy installation,

Keep in mind that plumbing (water pipe and body in the wall) should be installed in advance.

Metal Hand-Shower Included

Great Customer Service, Quick response , Reply within 24 hours

5 years warranty

You are welcome to contact us with any questions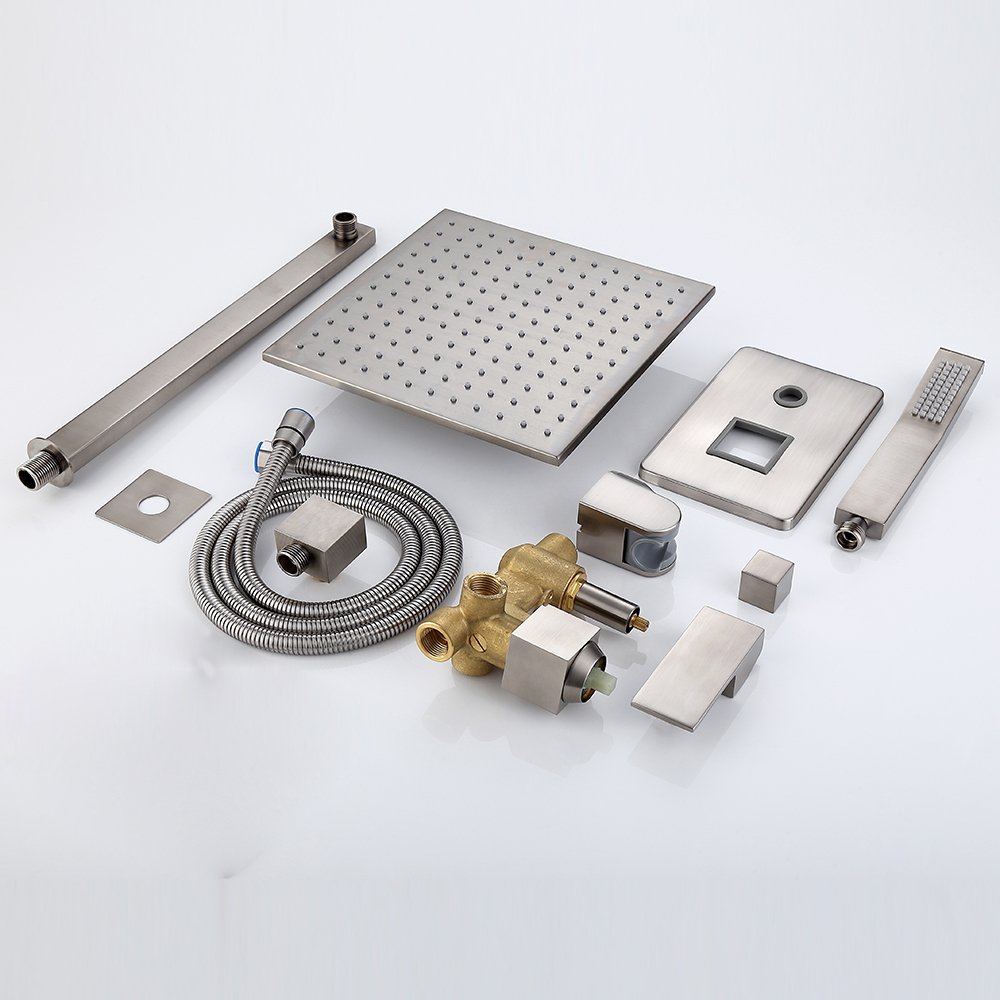 Metal Split Flow Rain Shower Faucet – Genhiyar Specification:
Faucet Type: Shower Faucet
Features: Rainfall, Handshower Included
Installation Type: Wall Mounted
Installation Holes: Three Holes
Number Of Handles: Single Handle
Finish: Nickel Brushed
Style :Contemporary
Flow Rate :2GPM(7.6L/min)
Cold and Hot Switch: Yes
Valve Type: Ceramic Valve
Installation Holes and Handles: Single Handle Three Holes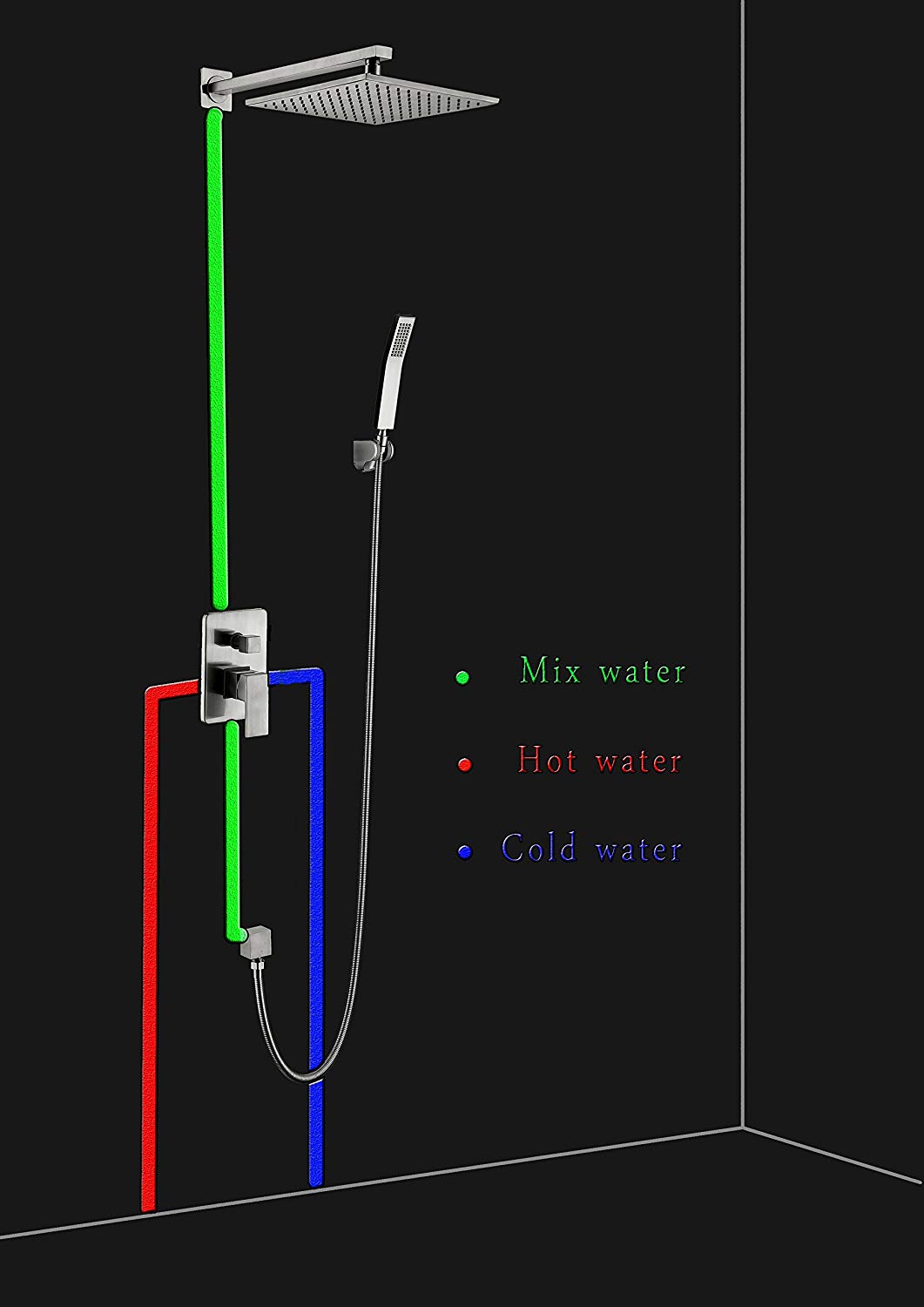 Genhiyar Shower Faucet Dimensions:
Shower Head Width: 200mm or about 8 Inches.
Shower Unit Weight:
Net Weight (kg) :4
Shipping Weight (kg): 4.5
Genhiyar Shower Faucet Materials & Features:
Rain Shower Material: Brass
Faucet Handle Material: Brass
Faucet Body Material: Brass
Accessories Information
Rain Shower Included: Yes
Shower Arm Included: Yes
Handshower Included: Yes
Bodysprays Included: No
Valve Included: Yes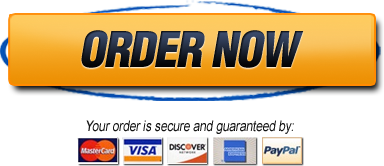 Tarting at $99.99 & FREE Shipping. Amazon Update March 2019
5 years warranty on sale,
What Other Buyer Say – The Genhiyar Shower Reviews :
Renovation on hold because of cheap product
March 3, 2018
BUYER BEWARE! The arm of this shower head is made out of cheap metal. The neck part that was supposed to screw into the wall snapped right off the second that it was being installed. Plumber explained that these things were supposed to be made of brass for this very reason. Called Amazon and am returning the part and some hoses that aren't already in the wall behind the tile that was plumbed during the renovation.
5 people found this helpful
.. male nipple integrated and if
the setback is not perfect then it wont work
March 13, 2018
Beware that the shower head and the down elbow for the hose have a male nipple integrated and if the setback is not perfect then it wont work. I had to buy a different down elbow from Kohler that had a female NPT connection. The faucet seems well build and is sold brass. finish looks great as well but the design flaw I mentioned is the reason for the 3 stars
One person found this helpful
Fantastic item
January 3, 2019
The whole set is great only complaint would be the constant water spots on the material but everything else is great
It's not your typical installation setup. A bit difficult …
April 22, 2018
It's not your typical installation setup. A bit difficult to do the rough plumbing. The mixing valve to be exact. Other than that the shower head and trim are made from decent materials, not so much for the wand.
Great product for the shower
January 26, 2018
This product is being installed in my remodeled shower. Great quality for the price!