Showing all 4 results
We Offer The Best Selection Of Home Appliances.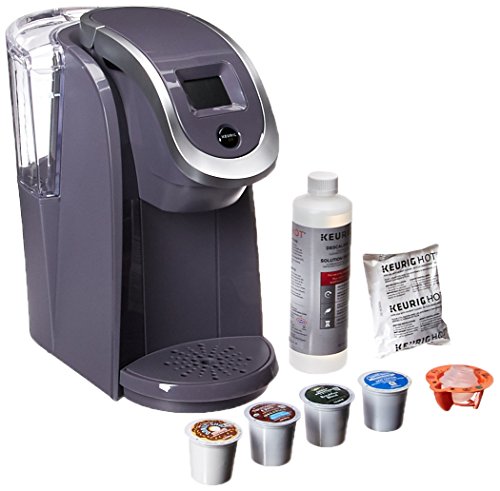 You can schedule your delivery online at THD!
And pick up your next Coffee Brewer in the Small Kitchen Appliances Department. Browse designs and styles to complete your kitchen design. Like our featured KitchenAid-Mixer. 
One of our most popular small kitchen appliances is the:
it comes with 12oz Brew Size,

Strength Control,

Hot Water on Demand,

is Programmable,

comes in stylish finishes including Platinum
WHAT'S IN THE BOX: 6 K-Cup pods and a water filter handle + 2 filters to help your beverages taste their best. K575 coffee maker has five temperature settings to provide even more control over the brewing process with low, low/medium, medium, medium/high, and high

LARGE 80oz WATER RESERVOIR: Allows you to brew 10+ cups more before having to refill, saving you time and simplifying your morning routine. The water reservoir is removable, making it easy to refill whenever you need to, and on the K575, you can choose from several different nightlight colors to illuminate your kitchen at night.

MULTIPLE K-CUP POD BREW SIZES: (4, 6, 8, 10, 12 oz.). Brews a Carafe (22, 26, or 30oz) using K-Carafe pods, to give you more coffee when you need it. (Carafe sold separately)

STRENGTH CONTROL: A strength control setting allows you to brew a bolder cup using any K-Cup pod brew size. Plus, five temperature settings allow you to enjoy your favorite beverage at your desired temperature. HOT WATER ON DEMAND: Press the hot water on demand button and select your desired brew size to dispense hot water.

EXTRA-LARGE COLOR TOUCH SCREEN: A digital clock makes it easy to brew a fresh, great-tasting cup in under a minute. Plus, program your brewer to turn on or off automatically at set times, so that it is ready to go when you want it, and turns off to conserve energy.

Five temperature settings. Dispenses hot water when Hot Water icon is selected on the touch screen
Another one is our featured KitchenAid-Mixer
Order your next Small Kitchen Appliances at Top Home Design!