How I used to use Throw Pillows to Accessorize a Couch
Mixing different types of throw pillows has been pretty much the norm in my life. When I started using throw pillows I only spread them evenly on my couch. Sometimes I chopped them other times they sat like little pyramids. It never crossed my mind if there was a certain way to arrange throw pillows.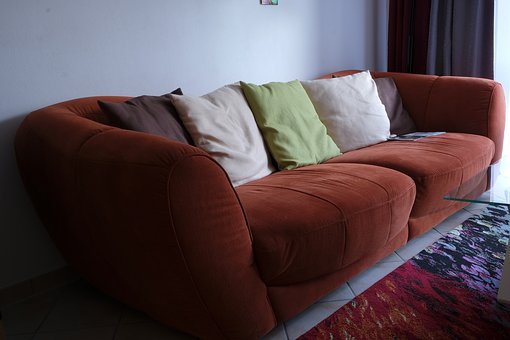 But why uniformity, its obvious, uniformity shows order and who would not want an orderly home. Let's pick a practical example: if I have three pillows, one has the shape of the heart and the other two are square in shape, I would have placed the heart-shaped between the two square-shaped pillows. Because that would make sense to me.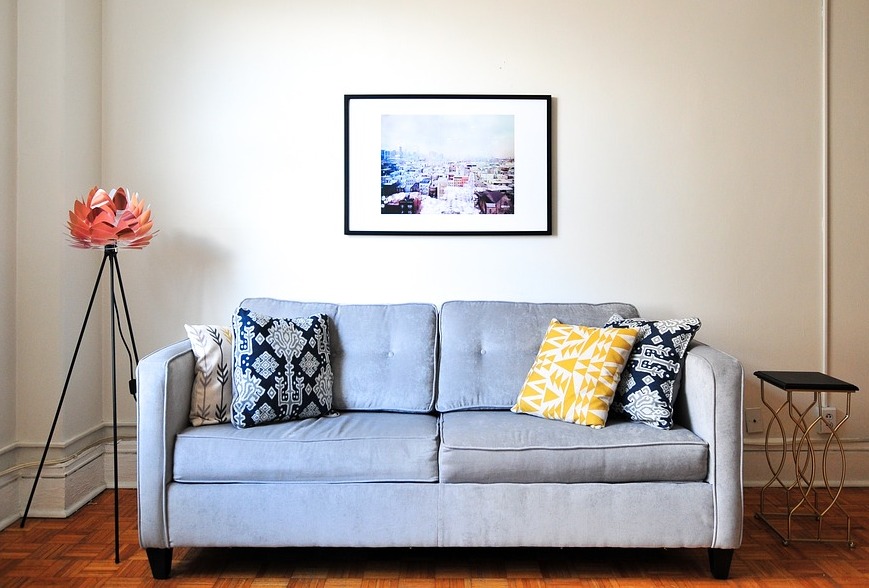 I often used any type of cover on my couch pillows, ranging from structured design casings to smocked designs. Regardless if they had a heart prints or checkered pillow cover. And guess what, I was all wrong by adding any design or multi-colors.
"It is simply too busy, there is too much color on your couch. If your couch is dull in and only one tone adds color in the form of pillows or throws".
Or if your sofa has some wild geometric print, strips like mine or multiple colors, you should use neutral, plain, one-color throw-pillows. This will help to restore balance. I mean, all this time I did not know that. Until this decorator who stopped by to measure my windows for some new shades told me so.
Using Throw Pillows to Accessorize Your Sofa
Working With Throw Pillows Sizes
Here Are The Pillows that we used….
Appropriately sizing as well as layering your pillows is the very first step in developing a stunning sofa cushion layout. You need cushions of several different sizes and arrange them with the biggest cushions in the back.
A good dimension for your base pillows is anywhere from 20 to 24 inches square.
The medium-sized cushions best measure 16 to 20 inches, the are supposed to be slightly smaller than the base pillows.
The next Cushion is referred to as medium size and is usually 20 inches . In this example it also has a larger print pattern . Further, it is most times paired with the base pillow.
This is also a 20 inch or medium size pillow. However, it comes with a small print pattern. You could use it as an interest pillow because of the smaller print decor.
Special accent cushions are also called "interest cushions," and need to be the smaller than the rest. They can also be shaped differently like round, cylindrical, or any other kind of shape and form.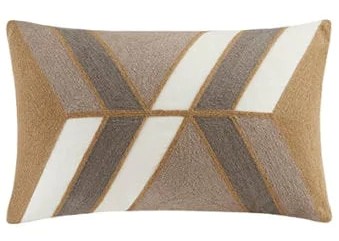 Last but not least is a "Lumbar Pillow" it is smaller than the rest and is also referred to as interest Pillow. This is normally your final center throw pillow.
Experiment with Patterns
After we settled the needed sizes we should focus on the patterns and fabrics. Your throw pillows provide your most significant chance to breathe life into the appearance of your sofa in your living room. Therefore, you need to take advantage of their patterns and colors to enhance your design. As well as to create some individuality.
You should focus on developing an appealing contrast by combining a solid-colored cushion with a cushion including eye-catching decor or prints.
Your biggest pillows are wonderful for setting a color pattern while smaller sized pillows in the very same combination bring added flair to spice up your plan.
You could as well maintain a totally eclectic look by using all different looking cushions with just complementary patterns. Like our two medium pillows but in different sizes or colors.
Balance & Layers
Position your pillows in order of their size, Large base in each corner, medium-sized cushions next, and finally place the smallest pillows. If you work your throw pillow like that you automatically create layers.
Here is a closeup of the large and small scale pattern 20″ and the Lumbar_Pillow. Note that all are in the same color pattern.
How many cushions you utilize will greatly depend on your sofa size. Mostly, pillows are set in clusters of two or three. However, a semi-symmetrical design is as well an available option as you will find a little further down this post.
The bottom line is seats could just have space for three or 4 pillows while sectionals can suit many more.
How to Arrange Throw Pillows on a Sofa
Cushion arrangements on couches usually include either five or 6 cushions: two large base cushions, two medium-size pillows, and one or two interest cushions.
You should always start by placing the base pillow on each corner of the sofa. Working your way in towards the center, area places your two smaller cushions next to the base cushions.
If possible they can touch or even overlap each other slightly. Don't worry about it if your sofa is a bit larger and they can't reach each other. The final task is placing your lumbar (or other interest) pillow right into the center of your couch, This technique ensures a balanced look that is inviting to your eye.
That is why we used the solid color for the large 22′ pillows to balance things out. You could further use a solid color throw (blanket)
The secret here is to lay different sizes and pattern sizes. Even though the color palette is muted. The multi-texture creates depth and interest. It is very hard for a rookie to think this essential. If you ask me, this is 100% essential.
How to Arrange Throw Pillows on a Love-Seat
Because loveseats have somewhat less area than sofas, our loveseat's pillow arrangement will just consist of 3 to 4 cushions.
Use a 22 or 24 inch base cushion in each corner as well as two opposing style pillows between the base pillows. Finalize the look with a center Lumbar Pillow. That will keep a balanced appearance.
Alternatively, use only one large solid color base pillow in one corner and a pair of 20-inch pillows with a pattern to balance the overall look.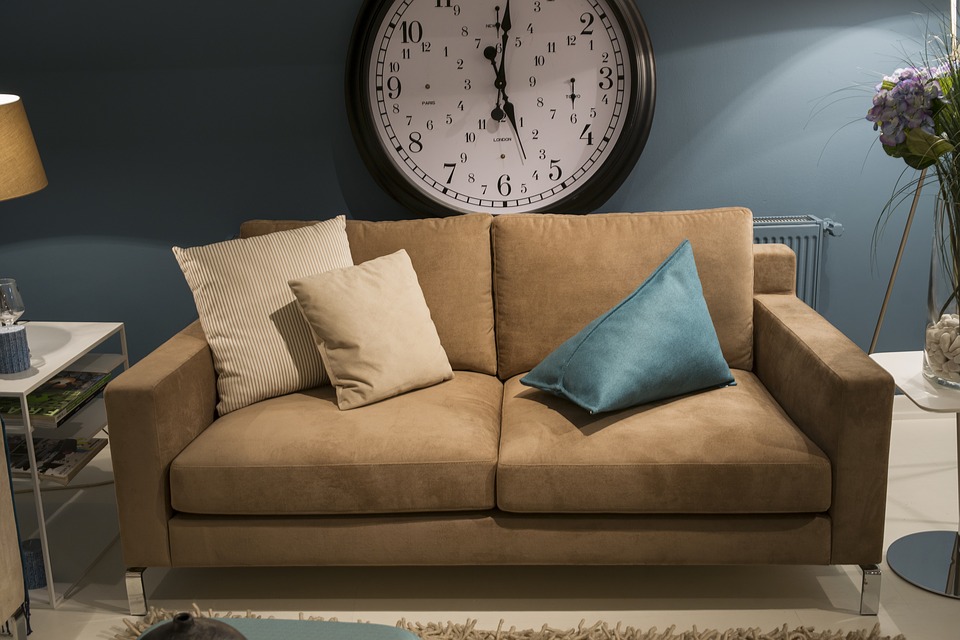 Here is a pretty good one: A large Corner Pillow with some pattern followed by a solid color smaller throw pillow and as a bonus a color pop to living up the solid color sofa.
How to Arrange Throw Pillows on a Sectional
A sectional or round corner is the perfect Sofa option to bring people together. I always preferred those over two separate sofas. when you hosting an evening with friends.
Since we have three corners in this seating arrangement you will need seven cushions. However, depending on the size of the sectional you don't need that many or even more.
Either way, you should start by placing a large base and the smaller interest pillow in each of the three corners.
Next, you add another accent or a lumbar cushion in the center to create some interest. Otherwise, the whole thing looks too even. As you may note the centerpiece smaller pillow that was first placed also has a small pattern where the two outside cushions consist of a large pattern.
Arrange Throw Pillows Chopped or not chopped?
Most people after having their second half over, some pillows after the spouse leaves will be karate-chopped. By this I mean some of the pillows might have the shape made after a martial arts person performs the knife hand strike.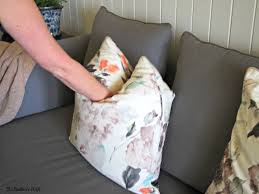 A karate-chopped pillow simply implies that the pillow is simply a designer and it is not for touching just observing. In this day and time designers are no longer for beauty and a styling tactic but they have to serve a purpose in terms of functionality.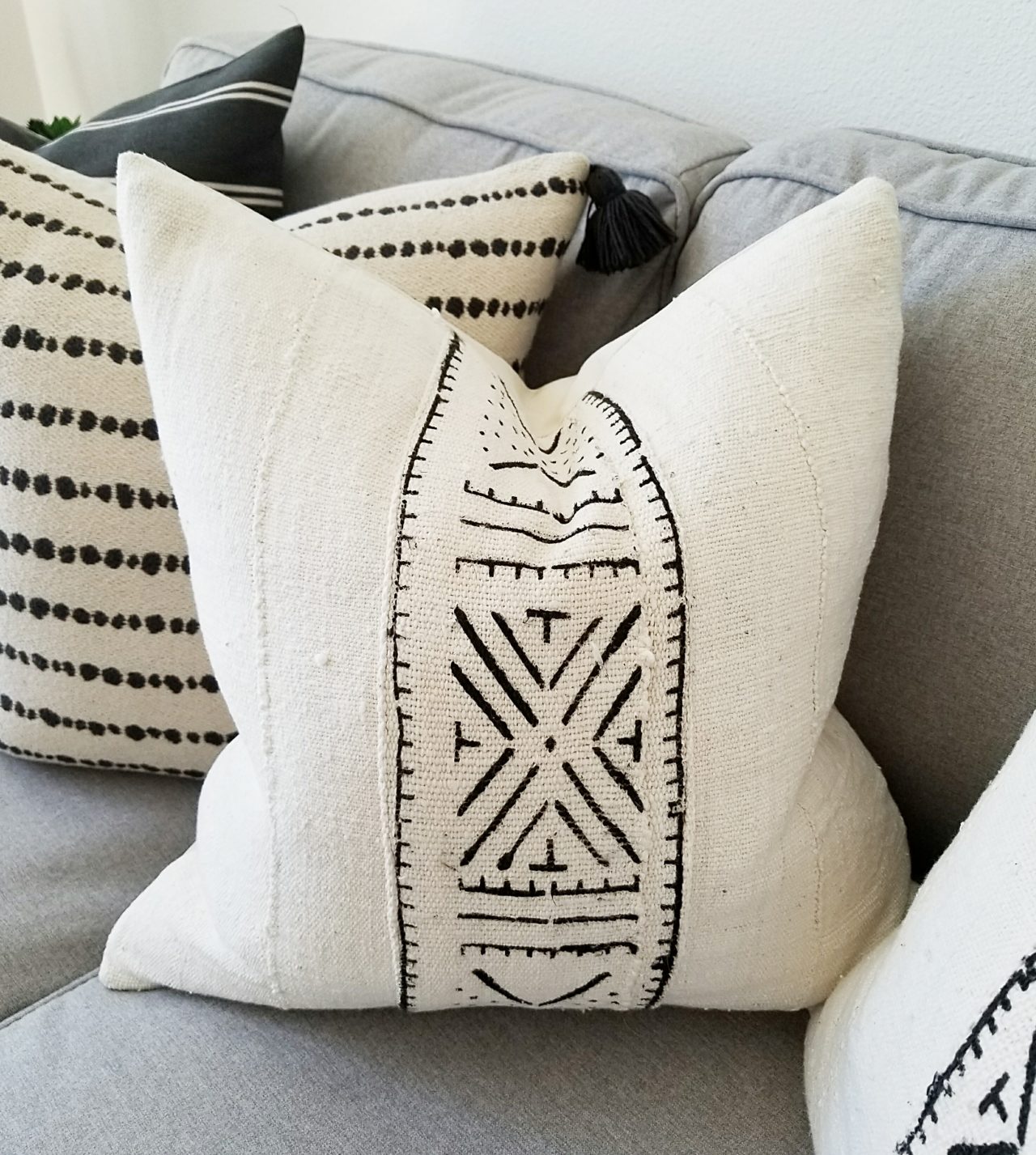 Conclusion
Even there is a sort of guidance, it will, in the end, come to your own desire and liking. Choose your destiny and choose it wisely because there are too many throw pillows just thrown aside or on the floor because there are too many to find a place for a booty.
A large solid color 22″ and a large pattern 20″ fill the corner of this Love -Seat. You could do the same with a large chair
After all, "It is not in the stars to hold our destiny but in ourselves." A lot of people do certain things in a way that requires public approval, and that is alright. However, the throw pillow count on your sofa certainly does not have to be one of them. Liberate your own style.

In conclusion, these mistakes are just but a habit that people often view to be normal.we all know that a habit is a disease. And to treat this disease, you will need to follow everything that is written and prescribed above. And remember the destiny of your couch pillows is in your hands. Make smart choices.
[ays_quiz id="11″]
If you have any questions or comment you can post them here or below.
You can also DM us on Instagram !
More Tips on How to decorate a home like the Pros
Back to Decorating a Home