Wobane LED systems Features: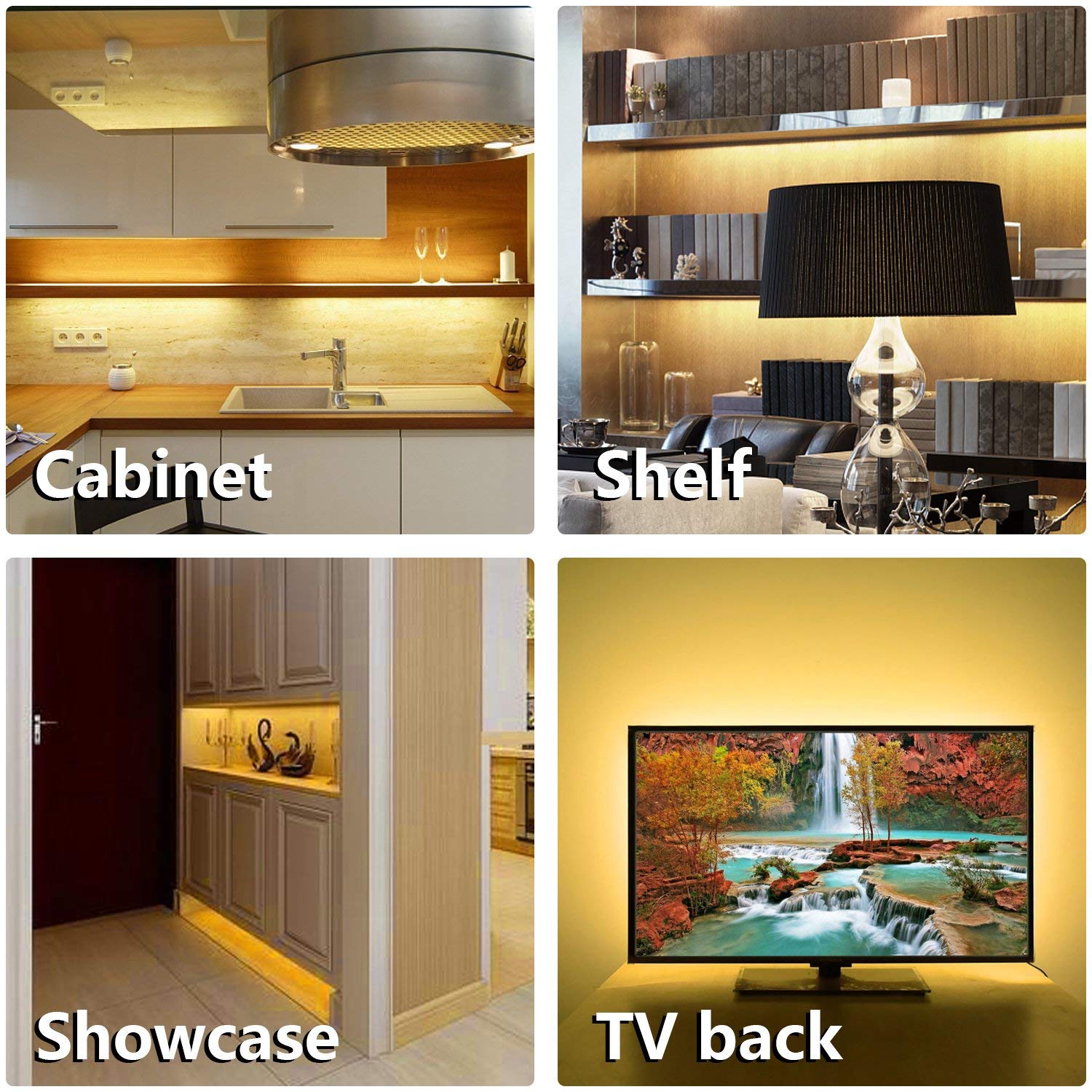 The Wobane LED systems are great to upgrade your Cabinets, Closet, and Desk. Sufficient brightness & Energy saving for Bookshelf, Wardrobe, & kitchen island. Super bright under cabinet lights. Delivers a total 1100 lumens with a lower power consumption of 12W.
Reliable kit:
UL listed adapter and strip.
The LED tape light working voltage is DC12V,
extremely Low voltage and heat.
Easy installation:
All installation accessories are included.
No tools required.
Install light bars by yourself in minutes,
just Clean – stick on -connect.
Backed with strong 3M tape,
screw-free to protect your furniture
Wobane service :
You can enjoy worry-free shopping with Wobane, as soon as you order your LED strip kit today, you're backed by our 12-month replacement – if you're not satisfied, just send us a message, and we will make things right.
› See more product details
Wobane LED systems for multiple application:
High quality LEDs
Each light bar comes with 30 PCS high quality LEDs and delivers 270 lumens of brightness with a low power consumption of 2.5W, total 1100 lumens. Relying on 80+ high CRI (Color Rendering Index), Lights can reproduce colors accurately and pleasantly. It is suitable for display lighting and task lighting. This LED does not contain UV or IR, it is ECO- friendly light kit.
Flexible and neat connectors:
"U" style connectors and extension. The Connectors are ultra-thin, flexible, and backed with strong tape. These are convenient to be connected. And keep the shelf neatly and beautiful.
New LED under cabinet lighting kit!!
This upgrade LED light bar kit featuring plug-n-play quick installation and can be used in multiple lighting occasions, such as under counter and under cabinet lighting, or display lighting, closet lighting, and step lighting etc.
Wobane LED systems make life more fashionable and easier!
To Order click the following Images Captions
[ays_quiz id="7″]